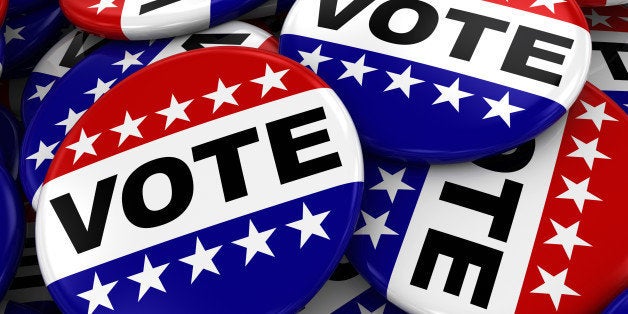 As last night's presidential debate made clear, there's never been a more unpredictable election. Or one where the stakes are so high. Voters won't only be selecting candidates for president and the U.S. Senate in November. They will also be deciding who sits on the U.S. Supreme Court for the next 20 years and choosing between two starkly different Americas.
Will we welcome diversity? Will we close opportunities? Will it be harder or easier to vote, get health care or a college education, and have an economy that works for all families? Will we pay women the same as men working the same job, and ensure that every American can succeed?
This year, for the first time in our nation's history, the majority of voters deciding America's future will be the unmarried women, people of color and young voters who make up the Rising American Electorate (RAE). But only if they are registered and turn out to vote.
That's why the non-profit, nonpartisan Voter Participation Center (VPC) is mailing so many voter registration applications this year all across the nation. And we're starting to see record results. Already in this election cycle, VPC has helped more than 760,000 Americans "return" their voter registration applications and start the registration process. We are well on our way to registering 1 million Americans this election.
VPC coined the term Rising American Electorate to describe the powerful and growing voting group that includes unmarried women, people of color and millennials. The RAE now makes up the majority of eligible voters in America (56.7%). But RAE members do not vote in proportion to their share of the voting eligible population, and one of the key reasons is their registration rates. Their best showing was in 2012 when they made up 48 percent of the electorate. VPC's goal is to close the gap between the number of RAE members who could vote and those who do vote.
In a year when so much is at risk -- when efforts to suppress the voices of voters continues across the nation and when the RAE could finally make up the majority of people who vote -- it's imperative to vote.
So register today! Ask your friends and family if they're registered. We show you how to do it here, or you can go to the Secretary of State's website for your current state. Your power is in your vote... and the first step is to register!
REAL LIFE. REAL NEWS. REAL VOICES.
Help us tell more of the stories that matter from voices that too often remain unheard.