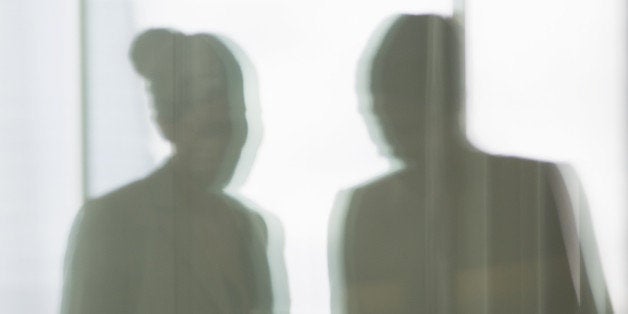 Writers are fair game for anyone with a "terrific idea" for a story. There is a part of me that truly understands this. It's the same concept as when authors send out our manuscripts to agents and publishers hoping they'll like it enough to publish. We want someone to like what we have to offer. For that reason alone, I hate to reject anyone who offers me ideas and I always listen politely to story pitches.
I love meeting people and completely enjoy talking with them. Book signings and readings are a wonderful part of my life. But in some social settings, there are a few people who have a weird reaction when they learn that I'm an author and the most difficult time I am barraged with story ideas from perfect strangers is when I'm on vacation.
My husband and I were seated at a Japanese Teppanyaki restaurant while on a much-needed vacation last year. Making friendly conversation with those at our table, the chef asked the people seated there to say what we did for a living. We were a nice eclectic mix. There was a veterinarian, a business owner, an insurance analyst, three teachers including my husband, a retired military man, and me, "I'm an author," I said when it was my turn.
The surprised murmurs and usual questions began with several people politely asking to know the titles of my novels and where they were available. A woman said she had read my articles in Huffington Post and one man asked where I got my ideas for stories.
"Oh, I get my stories from just about everywhere," I told him. "I'm always thinking of new story lines and plots."
"I thought so," he said. "Have I got a story for you!" Over dinner he proceeded to pitch me several ideas about a family camping trip he went on. "We had so much fun together. You can put this in your next book."
When I told him that I write crime novels, horror stories, and cozy mysteries, he simply said, "Hey, you're a writer. Figure it out. You can make it work, right?"
Wrong. Unless I add horror to it, a fact that the man pitching the story was totally against, a story about a happy family camping trip will not work for me.
Nor will a recycled plagiarized character.
One woman with a little girl grabbed my arm at the pool and said, "Have you ever thought about writing about a red squirrel who makes fun of owls? It would be cute and my daughter would love it."
"Um, that's been done already. You know, The Tale of Squirrel Nutkin by Beatrix Potter?"
"You mean someone else had that idea? Oh."
While having a late night glass of wine with my husband and friends at a patio overlooking the ocean, a couple came up to us and told me they had the greatest story idea for me.
"You see the movie Titanic? Well, here's our idea; what if the ship didn't sink but got stuck on some remote Alaskan island? You know they all had to live there for a long time, like a lost tribe or something. Wouldn't that be a great story for a book? You might even get it made into a movie!"
They were so sincere and excited that I told them I would think about, then ordered another glass of wine.
I've had people who, after a few drinks, tell me the most embarrassing, intimate details of their own lives hoping that I'll use them in a book. They give me this proviso: "You can always change the names; that's what I thought authors did anyway."
I know that I'm not the only author to experience this. Everyone I meet seems to have an idea for my next book. I listen politely, nod slowly, and say, "It does sound as if it would make a wonderful novel but it's not right for me." I feel badly, I actually feel horrible, but I have learned that I have to do what is right for me.
Some of the stories pitched to me might very well make great novels. It's just that I don't want to write them. The truth is that I like to write certain types of books. Those range from a series to horror novellas to a forthcoming cozy paranormal series. I'm emotionally and intellectually invested in them and spending a year of my life creating characters and story lines for those books is a pleasure for me.
I don't want people to stop giving me ideas; there are a few ideas that I have used in characters' backgrounds and I have thanked those people who gave me the ideas. It is simply a matter of author preference in what inspires me, engages me, and what I think will make a book work and click with my readers.
Grave Misgivings, book 2 in the popular Cate Harlow Private Investigation series is now available where all books are sold.
Copyright 2015 Kristen Houghton The Savvy Author all rights reserved
Calling all HuffPost superfans!
Sign up for membership to become a founding member and help shape HuffPost's next chapter