Yesterday, the Centers for Disease Control and Prevention (CDC) released data showing that case numbers for chlamydia, gonorrhea, and syphilis -- the three most frequently reported diseases to the CDC -- are higher than they have ever been.
CDC estimates 20 million new sexually transmitted disease (STD) infections occur each year in the U.S., and the vast majority occur in young people. Americans ages 15-24 account for half of all new annual STD infections.

Many Americans face barriers in accessing STD prevention and treatment - from embarrassment to limited access to STD testing services; from financial obstacles to stigma. These barriers are even higher for young people. As a nation we don't do enough to protect teens from STDs.
STDs can be devastating. Left untreated, they can cause chronic pelvic pain, blindness, inability to have children, increased risk of getting HIV, stillbirths, and permanent malformations in newborns.
While the sheer number of infections is troubling, increases in gonorrhea are particularly concerning, because we may soon be running out of antibiotics to treat this infection. Over the years, gonorrhea has developed resistance to every antibiotic used, and we have recently seen clinical treatment failures with one of the two drugs in the last remaining treatment regimen. This tells us that drug resistance is emerging.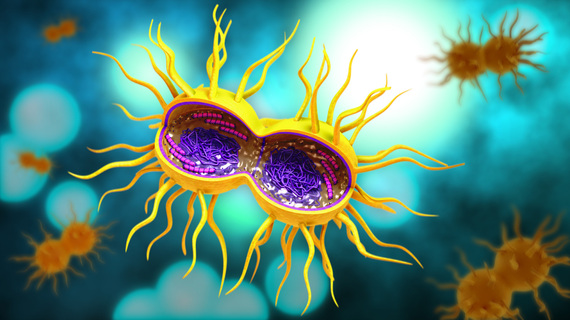 STDs come with a hefty price tag. The direct cost of treating STDs in the U.S. approaches $16 billion annually. These costs could rise substantially if infection rates continue to increase - a real concern if people with STDs are unable to access treatment to cure their infections and prevent transmission to others. Untreatable gonorrhea would increase the already high cost of STDs to the healthcare system.
At a time when the U.S. has reached a crisis level for STDs, prevention and control efforts are faltering. Half of state and local STD programs faced budget cuts in recent years. In a single year alone, more than 20 health department STD clinics shut their doors. For the ones that remain open, people are having to travel farther distances to receive care; there are extended patient wait times, difficulty in making appointments, and delays in receiving test results.
But there is hope. Two straightforward and highly effective prevention strategies can have a substantial impact: routine, frequent testing for people at high risk and prompt treatment to prevent further spread of disease. Evidence shows that STD prevention efforts pay off. One estimate showed that over a 33-year period, CDC's STD program prevented an estimated 32 million cases of gonorrhea and saved $3.7 billion.
Syphilis, chlamydia, gonorrhea, and other STDs are more than embarrassing health problems: they are serious public health epidemics. The benefits of STD prevention are often invisible - an infection prevented is one you never experience; it is not counted or reported. But if we fail to expand and improve STD prevention, infections once on the decline will surge with serious consequences. The nation's youth, and all Americans, deserve better.