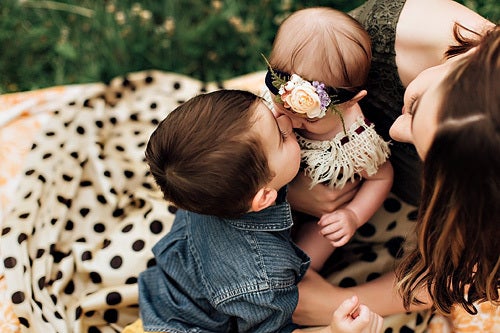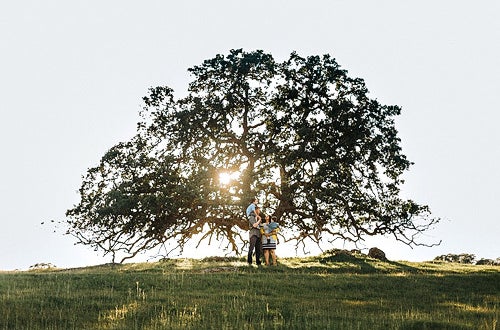 It Text Photo Video Social Styles's Fall! That means that many families are thinking of booking a photographer to help them capture a great family photo for their holiday cards and to update photos of their rapidly growing children. But, how do you choose a photographer? And what should you do once you find one?
Photographer Winnie Bruce knows a thing or two about the best way to go about finding a photographer will be a good fit for your family and what you can do to ensure the session goes smoothly. Winnie is a portrait and lifestyle photographer in the Baltimore/Washington, DC area who is widely recognized as one of the best in her field. She is a member of the Professional Photographers of America and is a Clickin Moms Pro member. She has also recently been named by Beyond the Wanderlust as one of the Best in the Business in Photography.
Winnie uses her expertise in family photography to teach other photographers how to be successful through her in-depth class The Family Experience: Bridging the Gap in Posing and Storytelling. She also has written an Embracing Childhood.
So, what does Winnie recommend?
1. Look for someone whose style you love.
It's easy to gauge price first, then style second, but it's actually going to be easier for you and your family if you look for someone that knows how to offer exactly your style. For example, many of Winnie's clients choose her because they prefer less traditional photos and deep tones with a touch of whimsy. This look isn't for everyone, so finding a photographer you mesh with style wise will result to a gallery of images that will convey more of your desires from your family session. Don't be afraid to talk a lot and tell your photographer your needs. The more you communicate with each other, the better your session will be!
2. Coordinate, don't match!
Putting together your outfit for your session? Coordinate, don't match. Don't be afraid to put patterns together. Winnie loves telling her clients that they are more than welcome to pick a color palette of 3-4 colors, and to not be afraid to put different prints and textures together. Don't go overboard, though! The goal is for everyone's personalities to shine, and to not just blend. Skip outfits with words and logos. You want eyes to be drawn to your faces and emotions, not the words on your clothes.
3. Is makeup really that important?
It sounds weird, but a professional grade camera can translate your everyday light makeup to look like you don't have any on at all. Don't be afraid to look at YouTube tutorials for application tips, or even go to a pro! Ask for a no makeup look if you'd like to look like your natural self. It translates so well in photographs and a make-up artist knows how to do it just right, even if it seems like a lot of make-up compared to what you normally wear. The Urban Decay setting spray is a personal favorite Winnie's to keep make-up looking fresh for the entire photo session.
4. Bring treats in your bag!
5. Copyright VS Print Releasefor your littles. Think of doing an activity right after the session also as a surprise (getting ice cream is a client favorite). Litt le ones love being able to have a treat at the end of the day.
Also, plan a backup outfit for your kids. Sometimes, they can get messy during a session, so a second outfit may be needed.
5. Copyright VS Print Release
Ask your photographer for a print release! Per US Law, the creator of the images own the copyright to images. If you are going the digital route, make sure your photographer gives you a print release to the images. Most printers will ask for a copy. Also, it's good to have for your protection as proof of your purchase! If you do use a photographer who offers printing services, consider going this route for the best possible quality.
Bring a little bag to toss your belongings like keys, wallets, phones into. Moms, don't forget to take off that hair tie off your wrist. As convenient as it is, these are actually quite time consuming to remove off every photo.
Don't be afraid to do a little research to find a photographer whose style you love! And don't hesitate to put a little time into preparing for your session - it will pay off with gorgeous images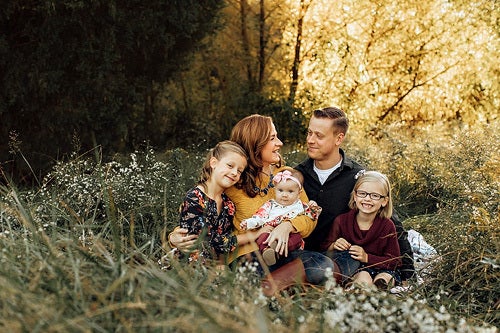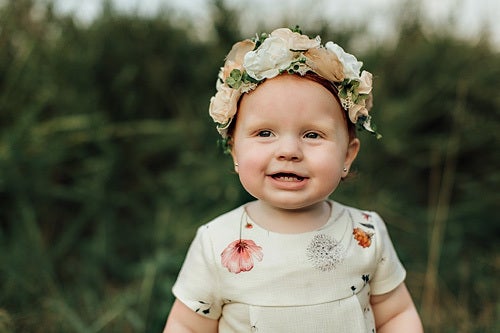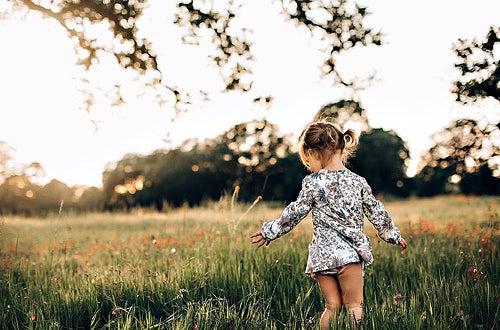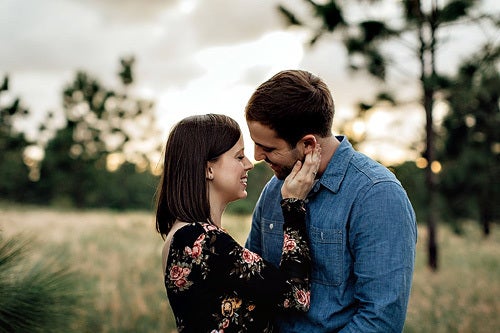 Related
Popular in the Community