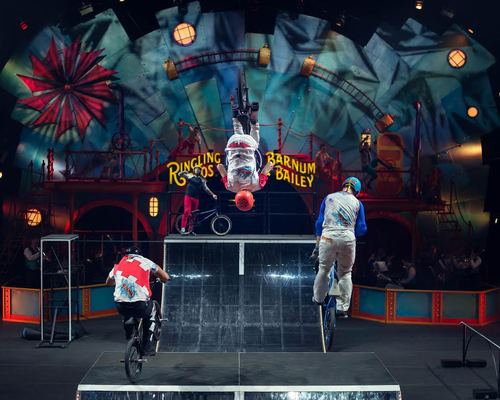 It's that time of year again... kids across the DC area are getting ready to ditch school for a week of rest and relaxation while parents scramble to find activities to keep them busy. Fortunately, there are lots of activities, special events, and plays so that there is no reason for any kid or parent to be bored while the classrooms remain locked.

The Greatest Show on Earth: We are fortunate this year that the Ringling Bros. and Barnum and Bailey's Circus visit to DC this year coincides with spring break. This year's theme is Circus Xtreme with high-wire wizards, spectacular strongmen, BMX trick riders, trampoline daredevils, inconceivable contortionists, a high-flying human cannonball, a bungee aerial skydiving display and an international assembly of more than 100 world-renowned artists. The Circus will be at the Verizon Center from March 31st through April 3rd and will be in Fairfax at the Eagle Bank Arena from April 6th through April 17th.
Knight Training: Medieval Times always has a great show to delight kids and adults alike, complete with jousting, a lovelorn Princess, a fabulous falcon, and other feats of bravery -- all while eating dinner. Over Spring Break, from March 22-24th Medieval Times will also offer free knight training and activity books with each child's admission before the 5:00 show. There will also be a demonstration by the Weapon's Master so it's a great chance for your aspiring Knight or Princess to learn the ropes.
Bowling: It can sometimes be a struggle to find an activity that both kids and children enjoy equally. When you get tired of pushing your little one on a swing for the third day in a row, try a trip to a bowling alley. Bowlmor, with locations in Bethesda and Rockville, has a retro vibe with electro-cool bowling lanes and old-school arcade games. Kids will appreciate the bumpers and ramps for balls and adults will appreciate the full menu and bar.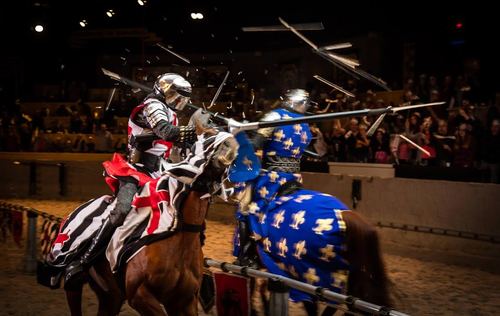 Catch a Show: It's never too early to bring your child to the theater. Imagination Stage has highly interactive shows for children as young as one and they know their audience. Their current show focuses on every child's favorite toy: Boxes, Boxes, Boxes. Older children will enjoy Adventure Theater MTC's musical production of James and the Giant Peach. If puppets are more your speed, The Puppet Co. at Glen Echo has tiny tots shows for the very young and an adaptation of Beauty & The Beast showing for ages 5 and up.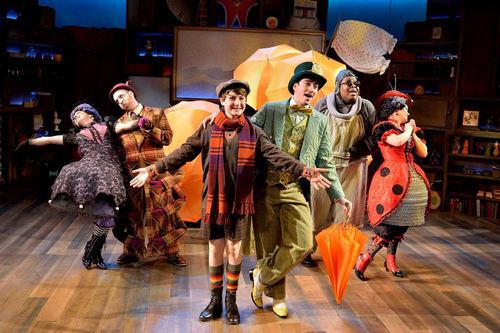 Check out a New Playground: Our area is rich in playgrounds! Venture beyond your neighborhood park and check out a new one, such as the Wizard of Oz themed playground at Watkins Regional Park or the math-themed Harry Thomas Sr. Playground in DC. For more ideas, check out the free parent-written guide to playgrounds all over the DMV.

Learn Something New: While nearly everyone in our area has been to the Smithsonian museums on the National Mall, they can be nearly impossible to enjoy over spring break when droves of Spring Breaker's from all over descend on DC for the week. Instead, go off the beaten track and explore another place where kids can learn something new. The Renwick is currently hosting the kid-friendly Wonder exhibit, kids can learn all about Crocs at the National Geographic Museum, STEM skills are front-and-center at The Children's Science Museum in Fairfax, and the Playseum in Bethesda allows kids to try their hand at mixing up treats, making make-up, and using their imaginations.
With so many great events happening over Spring Break week there is no reason this Spring Break can't be the best one yet. If none of these ideas appeal, check out a parent-run blog like www.Our-Kids.com for more ideas.