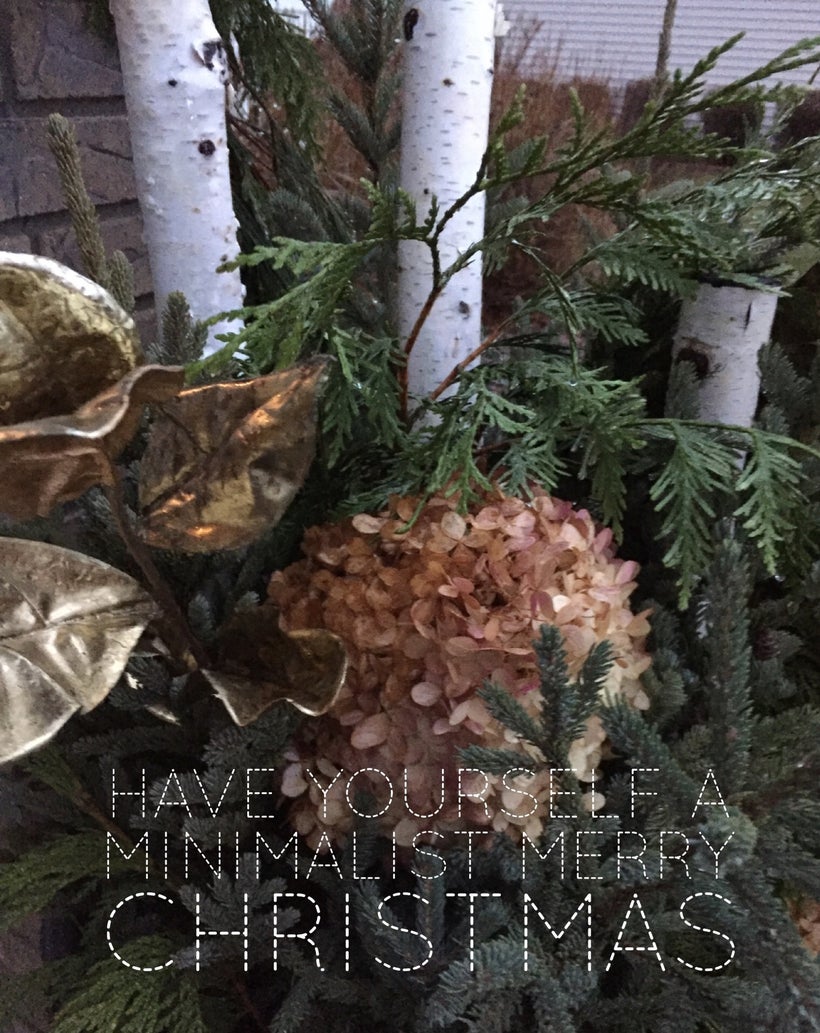 Before you head out shopping for gifts for the holidays, I want you to reflect on what you purchased last year. Can you even remember? And then I want you to randomly contact a few of the gift recipients and see if they remember what you gave them. Promise me that you will not have hurt feelings. But I am willing to bet that they don't remember. Having a conversation with a group of friend this week a friend shared that when she was cleaning her daughter's room it was filled with gifts that had not been played with. Another friend gushed with excitement of how her grandma was taking her to a symphony concert with a Harry Potter theme. Two different types of gifts and two different reactions. This is a story I hear time and time again. Kids are given so many things that they are overwhelmed and will use their gifts for a few days and then they are forgotten. I have a basement full of video games and video game systems to prove my theory right! Adults also are given things that they rarely need. All a waste of time and money. I can tell you what my parents gave my husband and me last year. They gave us cash and my husband and I took a staycation with it and had a little getaway in our home town. It was the perfect gift! I suggest that you focus on giving experiences this year. My gifts over the last couple of years for my children have been some memorable vacations. We make memories together that will last a lifetime, not just a few days. Remember to give presence and not presents. And your presence does not need to be expensive. You could give movie tickets to your niece and her new husband for them to have date night while you watch their kids. How about a free night of babysitting in your home for your best friend so her and her husband can have a night home alone? And if you must give a physical gift, why not create the gift to go around an activity? Buying gymnastic lessons for your granddaughter? Package it with a leotard. Taking your grandson to the opera? Package it with a dapper bow tie. I personally love to buy gifts associated with an activity. I bought my best friend a funny coffee mug and some tea. I bought myself a matching one so that we can have our morning tea together while miles apart. I also like to focus on consumable gifts. My dad loves olive oil and has become a little bit of an expert in it. He is getting some beautiful bottles of some very special olive oil I found. My mom will receive a flower arrangement as she loves fresh flowers as much as I do. Both of these gifts are consumables and do not create clutter. So as you peruse the holiday sale flyers look at them with a new set of eyes and imagine what the gift recipient will remember six months to a year from now. Be mindful when you shop this year and remember that it is not the presents you give but your presence that will be treasured and loved! To Joyful, Simplified Organizing, MS. Simplicity Melissa is a Productivity Consultant and author living in Fargo, North Dakota doing her best of living a life full of adventure. Filling a life of memories and not of things! Melissa's e-book on Kitchen Organizing can be found on Amazon.
REAL LIFE. REAL NEWS. REAL VOICES.
Help us tell more of the stories that matter from voices that too often remain unheard.
This post was published on the now-closed HuffPost Contributor platform. Contributors control their own work and posted freely to our site. If you need to flag this entry as abusive,
send us an email
.