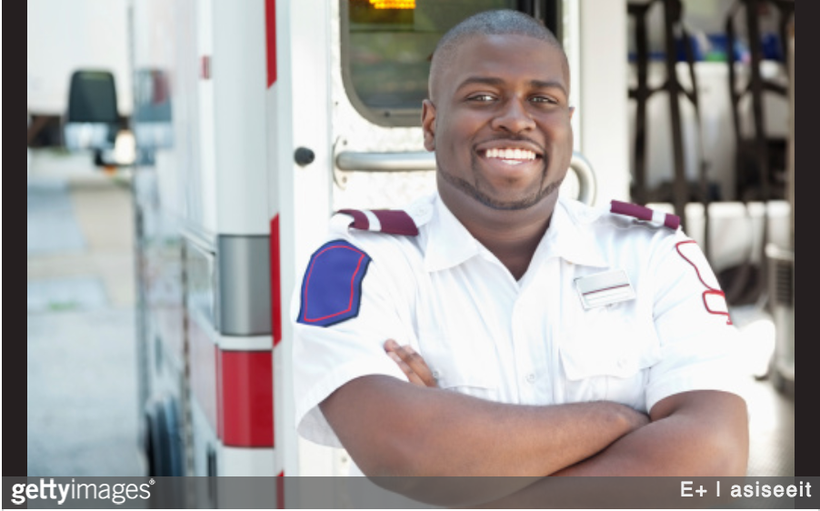 Years ago one wouldn't have thought that legal syringe exchange programs could exist in North Carolina, but today not only does the state boast 23 community-based programs, it just launched the first ever syringe exchange through a county fire department and EMS.
Havelock is a small town on North Carolina's eastern coast with a population of just over 20,000 people. Like the rest of the state, Havelock is seeing exponential increases in opioid-related overdose and death. Recently, leadership in their fire department and EMS decided to do something about it.
The idea for the exchange came from a conversation between Tripp Winslow, Medical Director of North Carolina's Office of EMS, and Robert Childs, Executive Director for the North Carolina Harm Reduction Coalition.
"We have 40,000 trained EMS providers throughout the state who are not in a clinic somewhere, but actually visiting people in their homes," says Dr. Winslow. "There is a lot of opportunity there to do something about the opioid problem. Robert and I started talking about maybe doing an exchange through EMS."
After his conversation with Robert, Dr. Winslow called up Stanley Koontz, Medical Director for Craven, Pamlico and Jones County EMS (Havelock is located in Craven County), and pitched the idea to him. Dr. Koontz, whom Dr. Winslow describes as a "go-getter," was skeptical of the idea at first. He sought feedback from other community leaders and received a mix of pushback and support. One of the leaders he spoke with was Steve Coffey, Assistant Chief of Havelock Fire Rescue. Coffey was open to exploring the idea and he and Dr. Koontz traveled to Wilmington to meet with Robert and talk more about the possibility. After that conversation and after looking into the decades of research on syringe exchange programs and their public health benefits, they decided to give it a shot.
"Right now EMS is being reactive to the opioid problem," explains Dr. Koontz. "We want to be proactive. It's either do nothing or do something and syringe exchange has a good track record."
After seeking approval from the Board of Commissioners for the project, Havelock kicked off by training the police department on overdose response and equipping them with naloxone. Then firefighters were trained on how to hand out kits containing naloxone, syringes and sterile injection supplies, and information on local treatment options to at-risk people when responding to an overdose.
"If firefighters respond to an overdose and the person doesn't want to go to the hospital, we offer kits containing naloxone and treatment info. People can also come to the station to get syringes and sterile injection supplies," says Assistant Chief Coffey. "We'd like to get to the point where we can have people come to the station to get placed in a treatment center as well."
Rick Zaccardelli, Chief of Havelock Fire Rescue, says "This program is another tool to save lives. We think it will make a difference."
EMS is going a step further than the fire department. Paramedics not only distribute naloxone kits from ambulances, but also syringes and sterile injection supplies. Additionally, they collect used syringes. Patients are also handed a card with North Carolina Harm Reduction Coalition's information so they can get more syringes later.
"An overdose is a real opportunity for impact," says Dr. Koontz. "We can not only revive people, but also give out disease prevention equipment and information on treatment. We hope to open a fixed site location someday as well."
The program launched on November 17, 2017 and initial reactions have been both positive and skeptical.
"The firefighters have been more receptive than I thought they would be," says Assistant Chief Coffey. "We don't know if the program will work yet, but we are willing to give it our best. We've had some pushback from the public, but once people find out that no tax money is being used [kits are donated from NC Harm Reduction Coalition], people come around."
Dr. Koontz says he has received accusations of enabling addiction and calls for EMS to "stay in their lane," but he has also found many champions for syringe exchange.
"A lot of this is just about education and explaining that giving out clean needles doesn't cause people to shoot up drugs," he says. "The majority of our paramedic staff are on board with the program, though some have refused to participate. We don't force anyone to participate because that could lead to poor interactions with the public that do more harm than good. I want our champions to lead this program so that we build public trust."
Firefighters and paramedics are already saving lives every day through emergency response. But with the addition of the first ever Fire/EMS syringe exchange program, these brave people just got even more heroic.
Calling all HuffPost superfans!
Sign up for membership to become a founding member and help shape HuffPost's next chapter
This post was published on the now-closed HuffPost Contributor platform. Contributors control their own work and posted freely to our site. If you need to flag this entry as abusive,
send us an email
.