Part 3 of my series "Havin' a Ball - an Opera Ball" will focus on another fashion blogger, Jody DeFord of Red's Shoe Diaries (Click here for Part 1, Part 2.) With this post, I move along the generational spectrum to someone who has used fashion creativity to brighten and empower her work world, who also stands out in the event realm, where she and her signature style are known to many. Jody accepted my reachout, to help illustrate 21st century styling for the upcoming annual Ball, benefitting the Indianapolis Opera, where I currently serve as board and committee member. I believe, we can also keep Arts support fresh through fashion expression: As we approach it from a most personal point, we keep things lively, relevant and with added potential to thrive and grow in this new millennium.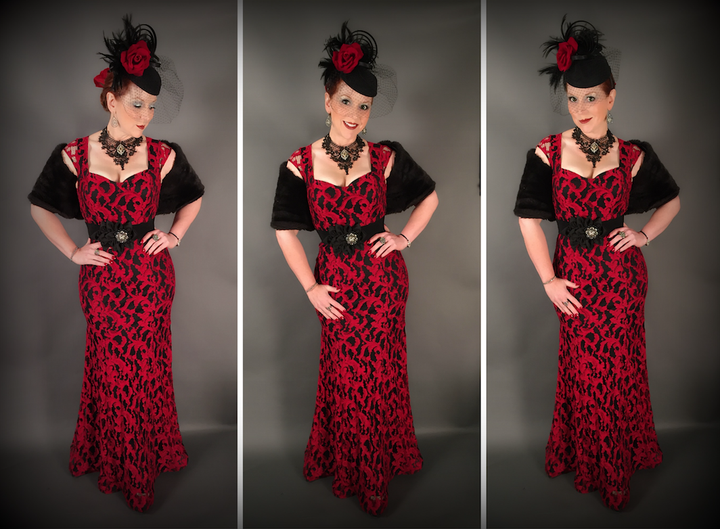 How does fashion speak for you/to you, personally and in your world/life, especially as regards hats, which have become a signature look for you?
I've always been more interested in personal style than in trends, and I view the expression of oneself through fashion as an art form in and of itself. The right hat, to me, adds the final brushstrokes to my own visual story. The more I've explored hats as a medium of self-expression, the more I've come to appreciate them as works of art in their own right. This is especially true for hats designed to be worn to the races or for formal events, which are typically more elaborate and often quite sculptural, requiring delicate hand sewing and free-form blocking. They make a statement and also project an air of fearlessness - it's "hat courage," as has often been said amongst members of our affiliate group, the FAShion Arts Society. Having the courage to wear a statement-making hat can also give you confidence where you might otherwise feel less secure. If you've ever put on an "old Hollywood" style hat that really frames your features...you look in the mirror and see yourself in a different light. It's still you, but a more glamourous, more mysterious version of yourself - and who doesn't like that?!
What does Arts support in this millennium mean to you and how can you/we keep it fresh and relevant?
I love the way that the Arts can bridge the gap between generations. That said, I think many of the more "traditional" Arts, such as opera, face significant challenges as regards fundraising as the population ages. I think it's getting harder and harder to engage younger audiences. In the You-Tube and Flash Mob age, people have less patience for three-hour performances. I think the Arts have to respond to that reality by finding new ways to present content in small, high impact doses and in non-traditional venues.
Well said, Jody - agreed!
How do you/we bring a traditional opera ball into the 21st c?
From a personal perspective, I feel like formal events continue to give way to the casual age in which we live, so a "traditional" opera ball, for me, is a welcome opportunity to revisit the formality of an era that seems all but lost.
Indeed - we as board members, supporters and event guests re-imagine our physical presentations of self to reflect the times and trends; we also find ourselves needing to re-imagine the presentations of the performances themselves, from marketing to the moment the stage curtain rises. We compete with 24/7 info inundation in a society with a collective patience that grows ever shorter....
How to share and entice "these days" ? How to captivate across the generations? How to communicate so the message/marketing is inclusive, not exclusive? Technology, which is here to stay, will over time continue to find its most sustainable equilibrium. But right now, it is still quite new on the timeline of Modern Man, and feverishly addictive and invasive. For many, it is yet an adaptation - not lifelong assimilation - to which end we must be respectful ushers, all while yet forging ahead with tech reliance and its continued, at times forced, acceptance amongst those who are undeniably still the key players in this world of the Arts. I call the Arts a Bridge between Man and Mankind. So, it is up to us, volunteers and advocates who attend and enjoy any of the Art forms, to strive to bridge that bridge 1) so all generations can stay on and 2) so new ones can find their way into this best of all worlds.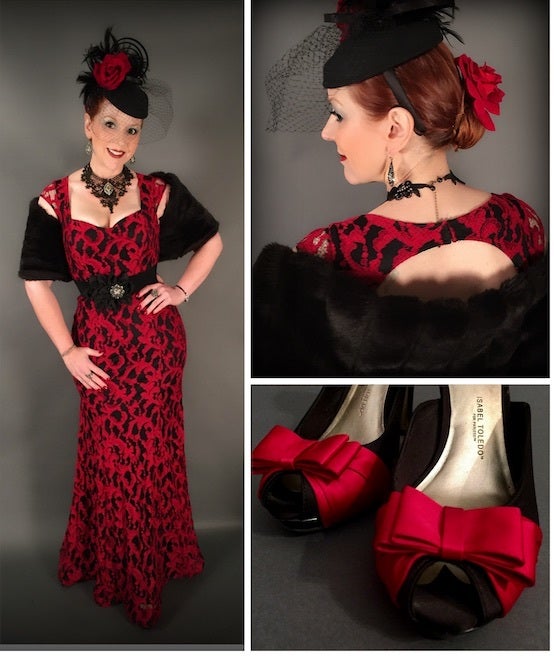 Photos courtesy of Red's Shoe Diaries; Opera Ball logo courtesy of IO. All are used with permission.
Related
Popular in the Community