Arts support comes in many forms, from advocacy to patronage, to philanthropy and volunteer work. I'd like to spotlight social philanthropy, and I am going to do it in the context of the Indianapolis Opera, a non-profit Arts entity, where I currently serve as board and committee member. In this new millennium, we all need to work to keep Arts support fresh, and through that relevant, for purposes of its very survival.
Even in the 21st century, we can have a ball, havin' a Ball. What a time-honored, history-rich lark it is, to dress up and join in with like-minded volunteers, friends and colleagues, to eat, drink and be merry in grand style with the sole intention of putting well-deserved, direly needed coin into the coffers of an organization that exists to keep one of the oldest musical art forms alive - opera.
How do we pull olde worlde Arts support into the new millennium?
To help answer this critical question, I have asked 4 friends - fashion-expressionistas, as generationally diverse as they are stylistically unique – to contribute from their personal platforms. This post, and the next 3 articles to come, will feature their thoughts and style suggestions.
Attendance at a Ball is no longer relegated to the staunch and starched, where prim patrons float about amongst ghosts of Balls past. The Ball has morphed into a multi-generational, dance and laughter imbued night out with the added bonus of having purpose – fun for a cause. And the look? High cost, low cost, brand-new, vintage, traditional, arty or edgy, perhaps costumed for added panache – the fashion freedom we enjoy today helps create essential, auto-biographical glimpses into the personal style story of each wearer. We may sometimes wear our hearts on our sleeves, but we can always tell a little story about ourselves….
How does fashion - what you actually are wearing - speak for you?
What I wear every day is truly my suit of armor, whether it's jeans with a crisp white button down or an amazing dress. Fashion reflects my mood and style. When I dress in what I love I feel I am my best self.
What does arts support in this millennium mean to you and how can you/we keep it fresh and relevant?
It's very important to me, in this day and age, to really support the Arts. I fear the future generations will not have as much of an appreciation for the Arts. Fashion is a wonderful way to bring all generations together – and an Opera Ball supports the Arts with a true fashion focus. Art and culture are necessary for the soul - and in my opinion, fashion feeds the soul as well.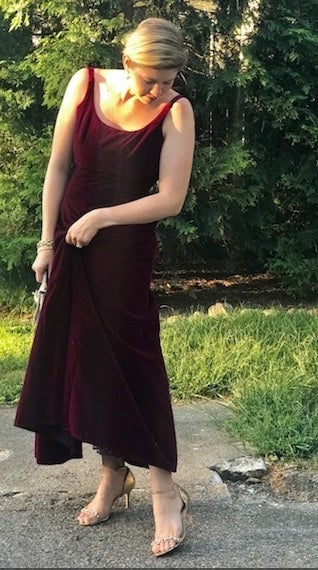 How have you styled your Opera Ball ensemble?
I am wearing a velvet dress that a dear friend gave to me; I thought it was the perfect color for the Opera Ball's exquisite theme this year. The dress is crimson, with an under-layer of black lace peeking out at the hemline. When I think of the Opera ball I think of pearls! I decided to wear large pearl earrings, paired with a pearl bracelet. I love mixing in gold, so I added my favorite gold necklace into my bracelet stack. For a little bit of sparkle, I added gold heels. For that vintage touch, I decided to wear my latest find, this adorable little baguette! I think it was the perfect finishing touch.
Andrew Carnegie, the penniless Scottish immigrant who became one of America's wealthiest industrialists and philanthropists, gave away more than 350 million dollars in his lifetime. However contentious components of his story might be by today's societal standards, his philanthropical legacy is undeniable. Carnegie concluded in his 1889 treatise, "The Gospel of Wealth":
This, then, is held to be the duty of the man of wealth: …to consider all surplus revenues which come to him simply as trust funds, which he is called upon to administer, and strictly bound as a matter of duty to administer in the manner which, in his judgment, is best calculated to produce the most beneficial results for the community….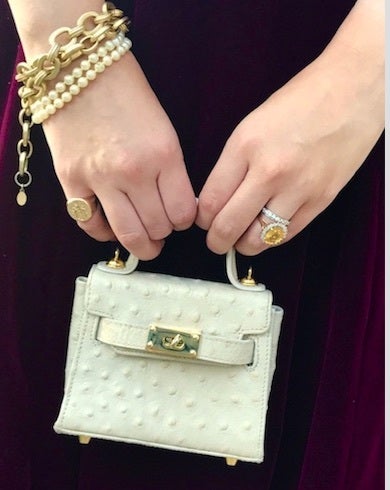 Photos courtesy of Lumatic Imagery and Preppy Guide to Life. Opera Ball image courtesy of the Indianapolis Opera. All images used with permission.
Related
Popular in the Community