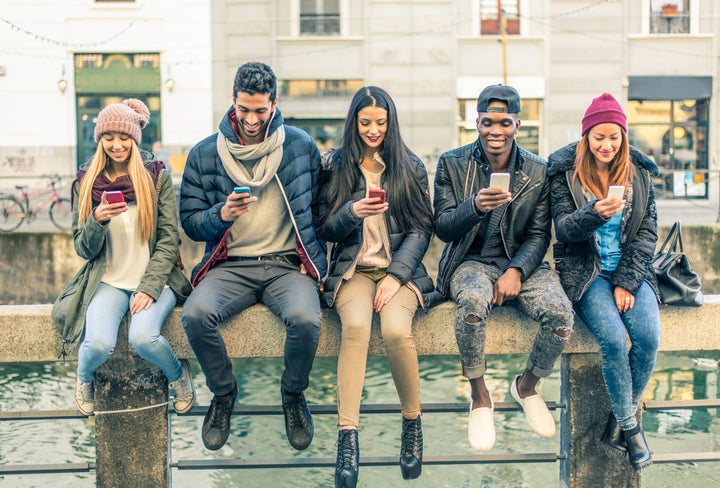 Prevailing wisdom advises adults to steer clear of befriending teens on social media sites for several reasons:
For one, the teens -- especially if they are your own -- don't really want you following them around on Snapchat. But there is also this: Cautionary eyebrows get raised about an adult's motive when they want to befriend an unrelated minor on social media. Many teachers and coaches are advised to keep the relationship in real-time only and limit online contact to group emails where general team or class announcements are discussed.
But could it be time to rethink those policies? Research from Drexel University suggests that online engagement, handled properly, has value.
The study proposes that schools review their social media policies and allow for positive interactions between teachers, administrators and their students.
"What we find is that in many cases interactions between adults and teens in this context can be opportunities to model appropriate social media behavior," said Andrea Forte, lead author of the study "The Strength of Awkward Ties: Online Interactions Between High School Students and Adults." 
Safely allowing teens to step outside comfort zones is one of the biggest benefits of social media, according to the study.
"When family, friends, teachers, romantic interests, and coworkers mix and mingle, the result is social awkwardness," Forte and co-authors wrote. But this uncomfortable mix can give rise to a level of access to information that might not be achievable within the familiar confines of a tight circle of friends."
The findings are based on surveys and interviews with students in two U.S. public high schools -- one with a policy that strictly limits social media interaction between teachers and students and one with a policy that is more leniently enforced and where social media interaction is publicly embraced.
They found that most teen-adult interactions among the study participants fell into three categories: building community -- camaraderie and connection outside the classroom; finding information -- questions about assignments or how to solve problems; and supporting the development of online skills -- learning to curate and self-sensor social media posts by better understanding who will be seeing them.
"What we realized from our conversations with the students and survey results was that these relationships aid in the students' maturation process not only by modeling appropriate behavior, but also getting the teens to think before they post," Forte said. "Adding adults, from teachers to parents, to a teen's social media environment fundamentally shifts their online behavior and how they perceive the norms of the medium."
As one study participant noted, "all teachers and the students follow each other. I use that as a reason to censor my tweets. I think 'how would [the principal] feel if he saw that?' So I should really think before I post."
Amen to that.
Calling all HuffPost superfans!
Sign up for membership to become a founding member and help shape HuffPost's next chapter
BEFORE YOU GO
PHOTO GALLERY
What Happens On The Internet In One Minute?