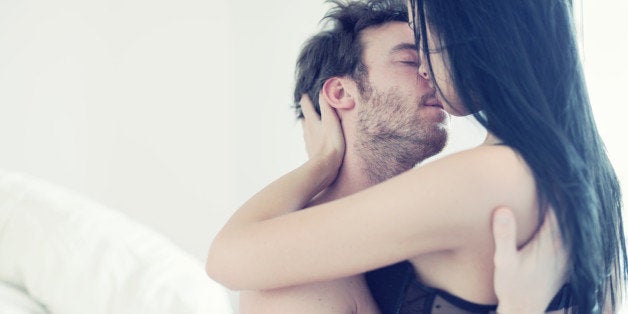 How long does it take for a faithful spouse to become an adulterer?
According to AshleyMadison.com, a dating site for people seeking affairs, it only takes about 36 hours. After analyzing data from their users, AshleyMadison.com discovered that soon-to-be adulterers sign up for the dating site between 8:30 and 10:00 a.m., then search for partners during their lunch hours. The actual cheating typically takes place the next day in the evening after work.
According to AshleyMadison.com founder and CEO Noel Biderman, cheating has become increasingly easier with the advent of new technology.
"Thanks to the wonders of modern technology, stepping outside of your marriage has become as convenient as ordering food delivery or downloading songs on iTunes."
This certainly isn't the first study to examine infidelity. A 2012 study found that the most common reason people have affairs is due to emotional dissatisfaction in their current relationships. And a study from 2011 found that men who are easily aroused and men who suffer from performance anxiety are the most likely to cheat.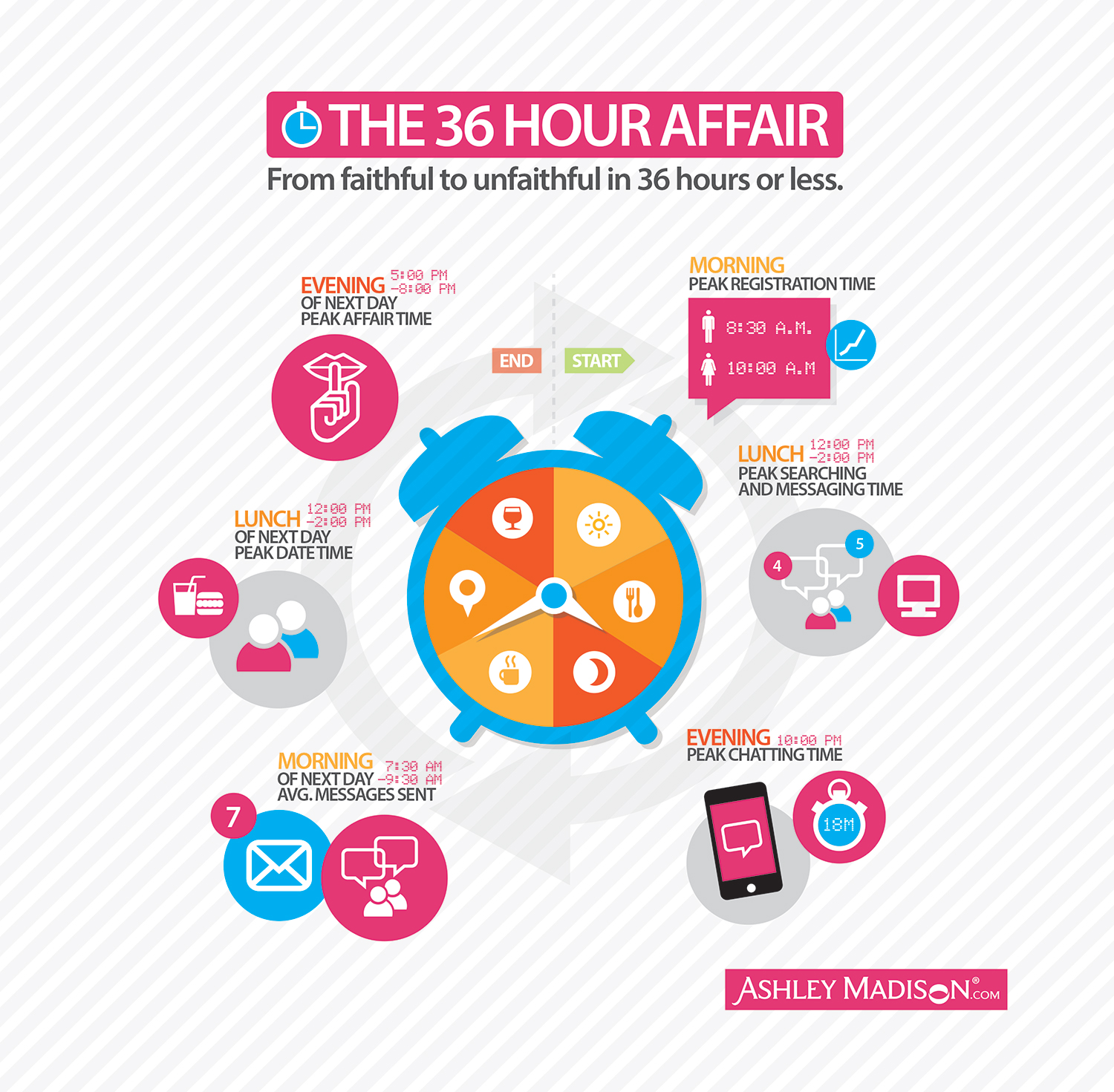 Related