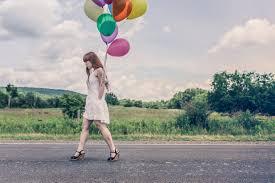 Moving forward in life can be a daunting proposition. It can feel quite uncomfortable finding yourself at the start of a new chapter in life. But why is that? Is it fear of change? Self-doubt? Difficulty breaking old patterns? As a matter of fact, it can encompass all three of these issues.
If we take a closer look into the reasons we have trouble detaching from the past and moving into unknown territory, we can gain clarity and shift our perspective to seeing change as a grand opportunity:
1) We Become Addicted to the Pain and Suffering
It sounds irrational, but in many cases, our emotional pain is like a drug. It can provide a temporary high...an escape from reality. It's a way in which we distract ourselves from dealing with the challenges of life and facing the truth. In addition, our built-in critical voice is always there to "support" us whenever we consciously or unconsciously give our power away to negativity and take on the role of victim. Suffering and negative drama can, in a very strange capacity, feel like a close friend you can rely on to never leave you. At times, being critical of ourselves and placing limits on what is possible can feel safer than exploring who we really are, which is often a scary idea for us to imagine.
However, not a single one of us should be afraid or ashamed of who we are. Yes, we will say and do things that aren't our best sometimes. We will feel awkward, unloving, and unloved at times. But each and every one of us has a special and precious light inside of us. So be proud of who you are. You are beautiful and cannot fail. You can only learn, grow, and have experiences.
2) We Keep Looking for Validation We're Never Going to Get
The biggest mistake so many of us make is that we wait for someone else to give us self-worth - and it always turns out the same - disappointment. Anytime we give another person control over our happiness and how we feel about ourselves, we're in trouble. Nothing good can or will ever come of it. No one else is responsible for our self-worth, and because of self-doubt, (which is always in the back of our minds,) this is a very difficult concept to accept. It's difficult to embrace the idea that we cannot point to another person in blame for our unhappiness.
The good news is, once you recognize that no one has control over your life or your feelings about yourself, you're liberated. You experience freedom when you become aware that no one else's existence or opinion takes precedence over your own. What anyone else says or does has no bearing on the strength and beauty inherent inside of you. So the reality is, no person or circumstance can cause harm to the love and honor you hold for yourself unless you allow it.
3) We Cling to the Old and Familiar

Many of us get into the habit of doing the same things over and over again. It's comfortable. It's convenient. But what happens is, we become stuck, stagnant, complacent. We get used to assuming the worst instead of assuming the best, so we become attached to old energies that have no interest in serving our highest good. The only thing our unwillingness to let go of our tired, worn out, negative thinking from the past does is to put up a wall between us and new, higher, abundant possibilities.
Therefore, the only way to get out of this rut is to be here... NOW. Where you are at this very moment is all that truly matters and all that truly exists. The past is a memory and the future hasn't happened yet and is constantly subject to change. You can only receive in the present...notice a gift is called a present. The energy of your greatest good is blocked from reaching you because you are not living in the present moment where the infinite dwells. Energy is a current which is currently flowing in and out, so if your thoughts are focused elsewhere, (in the past or in the future,) then you are never in a position to meet and receive in the Now.
What is really happening is, in every moment, we are all being guided towards our greatest good. That may mean a significant period in life must end because we have learned all there is to learn from it and are simply ready for the next step in our journey. Life is filled with endings and beginnings. When one stage of life is over, it is only to make room for a more appropriate and profound time to begin.
Never think that you've wasted months or years in a relationship or a job or some other situation that didn't turn out the way you had hoped. You are always exactly where you are supposed to be. No experience is ever wasted. There is meaning and purpose in it for your life, if you see it clearly. So just know that it is safe, and you do have the ability to welcome the new and different with open arms...freer, stronger, wiser, and happier than you've ever been before.