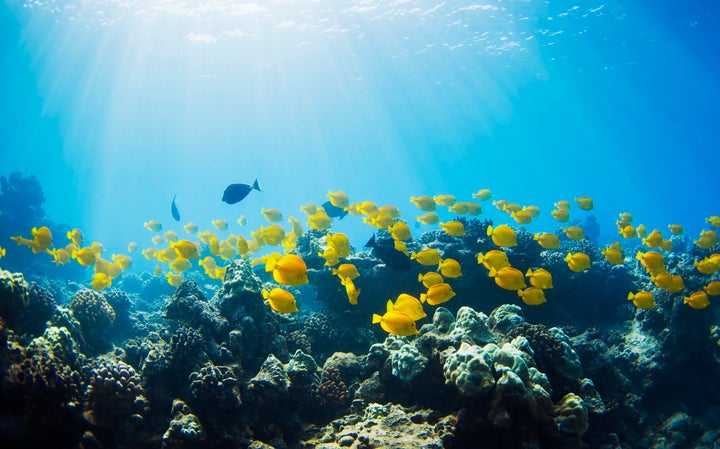 Gov. David Ige (D) signed a bill on Tuesday banning almost all sunscreens that contain certain chemicals that damage coral reefs and other marine ecosystems. The legislation, which state lawmakers passed in May, prohibits the sale and distribution of nonprescribed sunscreens that contain oxybenzone or octinoxate, which can be lethal for coral larvae.
"This bill is a small first step worldwide to really caring about our corals and our reefs in a way that no one else anywhere in the world has done," he said during the bill signing.
According to the governor's office, the law will go into effect on Jan. 1, 2021. The ban will not be applied to medically prescribed sunscreens or makeup that contain oxybenzone or octinoxate.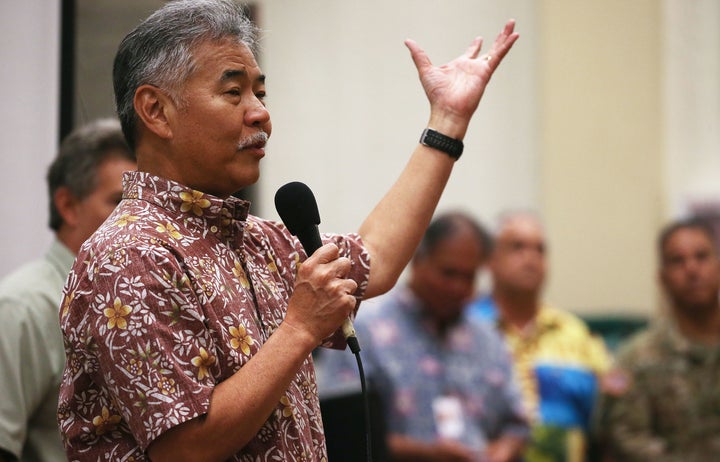 "We are blessed in Hawaii to be home of some of the most beautiful natural resources on the planet, but our natural environment is fragile, and our own interaction with the earth can have everlasting impacts," Ige said.
Hawaiian Rep. Chris Lee (D) emphasized in a statement on Tuesday how important such environmental measures are.
"In my lifetime, our planet has lost about half its coral reefs," he said. "We've got to take action to make sure we can protect the other half as best we can because we know that time is against us."
State Sen. Mike Gabbard (D), who sponsored the bill, said when lawmakers passed the measure that Hawaii is "on the cutting edge."
"When you think about it, our island paradise, surrounded by coral reefs, is the perfect place to set the gold standard for the world to follow," he told the Honolulu Star-Advertiser. "This will make a huge difference in protecting our coral reefs, marine life and human health."
Watch Gov. David Ige's full speech during the bill signing on Tuesday here.
Popular in the Community