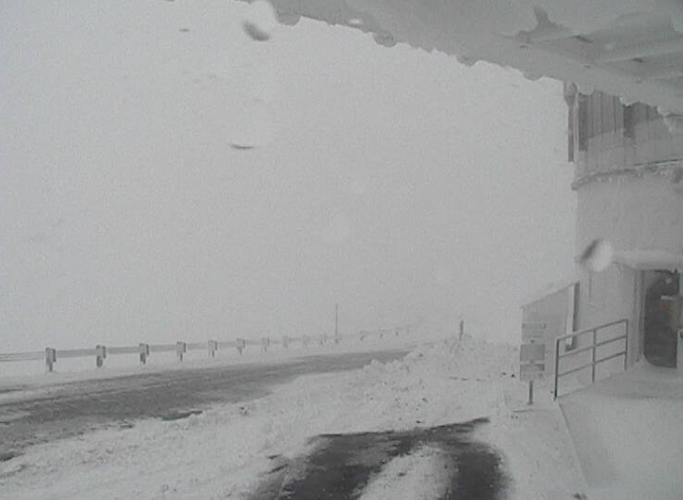 HONOLULU ― Sometimes, the Aloha State is just too chill.
The islands of Hawaii are being hammered with extreme weather, causing the National Weather Service to issue a blizzard warning for the Big Island's highest peaks early Wednesday morning.
Weather forecasters said heavy snow, ice, strong winds and low visibility are to be expected on Mauna Kea and Mauna Loa, the islands' highest summits which reach 13,796 feet and 13,680 feet respectively. Snowfall totals could amount to 6 to 10 inches, with wind gusts reaching up to 65 miles per hour, according to the National Weather Service.
Officials said traveling up to Mauna Kea and Mauna Loa, which are also popular tourist attractions for their observatories and stargazing, could be extremely dangerous.
"Do not travel," the National Weather Service warns those seeking to visit the volcanic summits. "If you must travel, have a winter survival kit with you." 
The blizzard warning is expected to stay in effect until Thursday at 4 a.m. Hawaii Standard Time.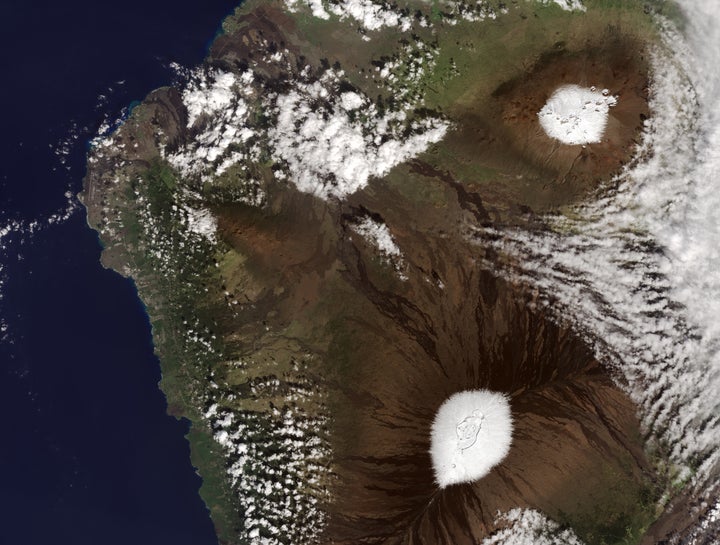 In fact, it snows nearly every year in the Hawaiian islands, "but only at the very summits of our 3 tallest volcanoes (Mauna Loa, Mauna Kea and Haleakala)," Ken Rubin, a geology and geophysics professor, explained on the University of Hawaii's website.
The rest of the Hawaiian islands are also experiencing a streak of severe weather. Heavy rains and thunderstorms closed schools and flooded roads across the state, according to Hawaii News Now.
The National Weather Service issued flash flood watches for the islands of Kauai, Maui, Oahu, Lanai and the Big Island, as well as severe thunderstorm watches for Oahu and Maui.
Calling all HuffPost superfans!
Sign up for membership to become a founding member and help shape HuffPost's next chapter