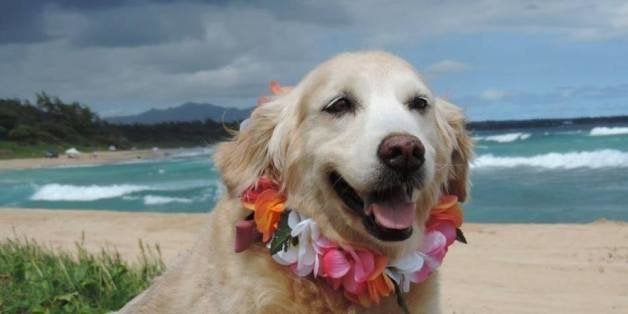 About twice a week, a visitor to the lush Hawaiian paradise of Kauai island will fall in love -- with a shelter dog, who's been borrowed from the local rescue group for a tropical outing. And if things go especially well, it might end with a plane ride to the mainland.
"Currently, we have Kauai Humane Society alumni residing in more than 25 states and four Canadian provinces," says Penny Cistaro, spokesperson for the group. "We estimate that more than 100 dogs have found their new loving home as a result of a field trip."
This innovative program, called "Shelter Dogs on Field Trips", has been around for some two years now. Tourists missing their pets, as well as locals who want a furry friend for an excursion, are encouraged to pick up a specially-vetted KHS dog. Then away they go, for what sounds like about the most idyllic experience around.
The main goal of the program is for people "to enjoy the natural beauty of our lovely Garden Island and to get their dog fix by taking along one of our shelter dogs on their adventure," says Cistaro. For the dogs, the benefits include getting to hike, run on the beach, swim in the ocean "and being around groups of people who give the dogs lots of love and attention."
Along all those lines, the shelter has a drool-worthy list of suggested destinations: several dog-friendly beaches, hiking trails, parks, and this incredible mountain range.
"The response from visitors and locals alike is overwhelmingly positive. People love the opportunity to take a field trip with a shelter dog," Cistaro says. "Many visitors actually return to KHS to do a second or third field trip during their vacation and tell us that it was the best part of their trip."
Borrowers -- who leave phone numbers and credit cards, to ensure they won't abscond with the pups -- are provided with water, bags, towels and all kinds of other paraphernalia to make the experience even better.
Driving home that the ultimate aim here is getting pets out of the shelter on a permanent basis, in or out of Hawaii, the field tripping dogs are outfitted with "adopt me" vests.
And let's say you're the one who decides to adopt: KHS can help you with the logistics of getting your new pet home, too, wherever that may be. Because for a shelter pet, endless summer is great. But a family is even better.
Not a dog person? We find that improbable -- but, in case it's true, KHS also has cats who wear leis, need homes!
Do you know of a terrific shelter program, or a great animal story? Want to brag about your last trip to Hawaii? Get in touch at arin.greenwood@huffingtonpost.com
Support HuffPost
The Stakes Have Never Been Higher
Related
Before You Go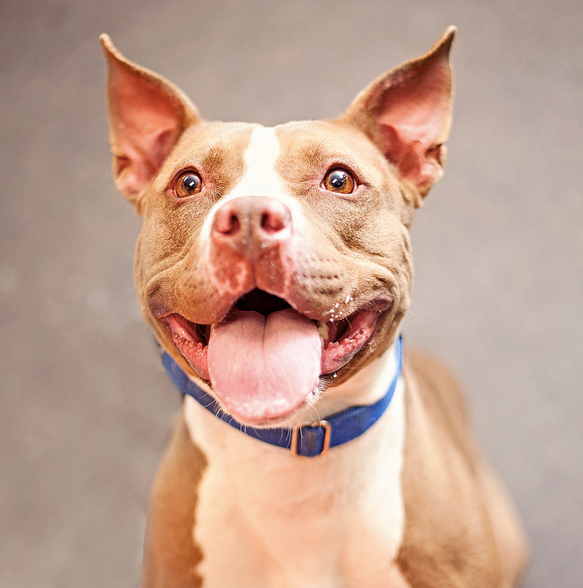 These Long-Term Shelter Residents Need Homes!
Popular in the Community