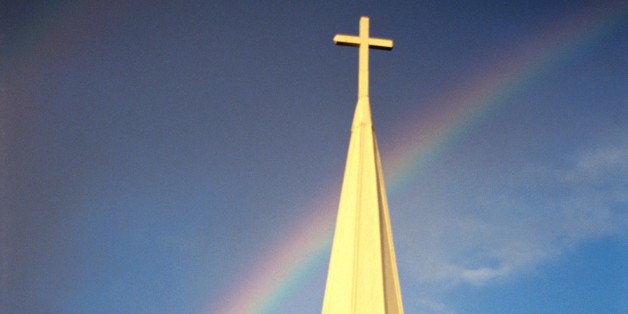 HONOLULU -- The Hawaii Catholic schools office, which supervises three dozen Roman Catholic private schools in the state, has just approved a new contract that says teachers can be fired if they engage in homosexual activity or marry someone of the same sex. The contract goes on to list a wide array of actions and behaviors that would justify termination.
Among the other acts that could justify firing, according to the contract, are abortion, in vitro fertilization or "unmarried cohabitation."
"The school expressly reserves the right to terminate the employment of any Teacher, who by word or example, denies the teachings or authority of the Church, or whose personal life or conduct is, based on Catholic teaching, immoral," says a portion of the contract that was obtained by Honolulu Civil Beat.
The contract, which is called the "Standard Teacher Employment Agreement," is for full- and part-time teachers who must sign it every year they work.
The contract explicitly says that "homosexual activity" and "same sex unions" are not permitted.
The contract is slated to go into effect for the 2014-15 school year.
Schools have not yet distributed the contracts to teachers, but the documents will apply to all teachers working in parochial schools operated by the Diocese of Honolulu, which covers the entire state. A few private Catholic schools are not parochial schools.
Michael Rockers, the superintendent of all Hawaii Roman Catholic schools, said the written provision is new but that the expectations outlined in it are not.
Rockers said Catholic schools are "ministries" where administrators have "the right and responsibility to ... support our teachers in their ministerial responsibilities as defined by Catholic doctrine."
The superintendent explained that teachers "don't have a final say in what the contract's exact wording is."
He said the ultimate goal is to provide positive role models for students and that if a teacher's homosexuality were made public it would negatively affect the children.
"We want to be authentic about what our moral teaching is," he said. "We're trying to be pastoral about this and centered on what's best for the students."
Rockers said the written provision was not a response to last year's legalization of same-sex marriage in Hawaii.
The Legislature legalized same-sex marriage in Hawaii in a special session last November following weeks of heated testimony and passionate debates that exposed how divided the state was on the issue.
Honolulu Bishop Larry Silva has been vocal in his opposition to homosexuality, disseminating a three-page letter to Catholics last year that condoned discrimination against homosexuals who wanted to marry. One of his arguments against gay marriage is that it leads to youth suicides.
Patrick Downes, spokesman for the Diocese of Honolulu, declined to comment on Thursday afternoon. He explained that he wasn't even aware of the contract's provision.
Catholic schools that aren't subject to the contract include St. Louis and Sacred Hearts in Honolulu.
Contact Alia Wong via email at awong@civilbeat.com or Twitter at @aliaemily.
Before You Go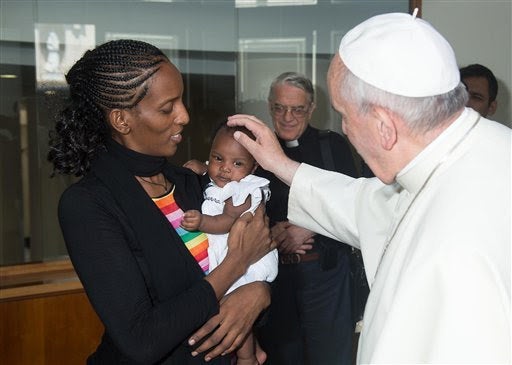 Best Of Pope Francis