HONOLULU - There have been no debates, no early voting and very few political advertisements. The Democratic primary in Hawaii won't even be held for another nine months.
Yet, Senator Brian Schatz believes Democrats — especially campaign donors — should go with the winner right now.
And it's not Colleen Hanabusa.
On Monday, the Schatz for Senate campaign distributed a seven-page memo loaded with footnotes and hyperlinks assessing the "State of the Hawaii Senate Race." Delivered to "interested parties" — especially potential financial supporters — the memo argues that the incumbent, Schatz, has "decisive advantages in money, endorsements, organization, and manpower, as well as an ideology more in tune with primary voters."
Schatz's memo is a tough attack on Hanabusa, the U.S. representative. He says she has run a poor campaign, has attracted little support and is less "progressive" than he is.
On a tactical level, the memo challenges a core element of conventional wisdom in Hawaii politics: that ethnicity determines the outcome of Democratic primaries. The campaign memo posits that things have changed and ideology can now make the difference.
Hanabusa's campaign swiftly responded, calling Schatz's memo a "cynical, mechanical political calculation." Her campaign does not seem to be overly worried, at least publicly, about the attack.
But the Schatz memo reveals a candidate in high gear, slamming an opponent from his own party in the same week that he took shots at tea party Republicans over the government shutdown and debt ceiling crisis.
The memo has received notice, getting picked up by local and D.C. media. And politicos are paying attention.
"It's clear that Sen. Schatz has put together a superior campaign organization, and his impressive fundraising and endorsements are indicators of that," said Matt Canter, deputy executive director of the Democratic Senatorial Campaign Committee, told Civil Beat. The DSCC is a national organization that helps to recruit and fund candidates.
The group is not unbiased; it has already endorsed Schatz — something noted in the memo — and distributed it to the media this week after receiving it from the senator's campaign.
In a race that pits two candidates with few major policy differences, the Schatz memo aims to paint a starker contrast. Certainly, the Hanabusa campaign is not ignoring the memo. Peter Boylan, Hanabusa's campaign spokesman, said Thursday:
The Schatz campaign seems to have forgotten that Brian was appointed to his seat by Governor Abercrombie, and the people of Hawaii have yet to express their opinion about who can best serve them in the United States Senate. In Hawaii, raising the most money or getting the most endorsements doesn't always win the race. The voters are smarter than that. Nor do Hawaii voters cast their ballots based on identification with a particular ideology. It's more accurate to say that they have preferred highly-qualified candidates who reflect their core values.
Boylan, whose full response is on CivilBeat.com, insisted that voters care most about experience, effectiveness and leadership, and so will vote for his boss.
The Schatz memo is by turns boastful — "Senator Brian Schatz has assembled an impressive team running an effective, modern, and winning campaign" — and critical — "Congresswoman Hanabusa has struggled since day one to establish a winning campaign or a coherent rationale for her candidacy."
It is full of facts, but some are selectively presented.
Schatz does indeed have a huge fundraising lead over Hanabusa, though the memo neglects to mention that sitting senators (even appointed ones) often win in the donations department. It dismisses arguments that incumbency matters when it comes to fundraising while at the same time highlighting that seniority matters in terms of committee assignments. The memo also does not point out that Hanabusa did not officially enter the Senate race until late April, meaning that she has had less time to raise funds.
And Schatz has the backing of the DSCC, the Sierra Club and major Hawaii labor unions, as well as fellow Democratic senators like Majority Leader Harry Reid.
The memo downplays Hanabusa's own labor nods, though, and it does not mention her support from EMILY's List nor her endorsements from former Sen. Dan Akaka, two former governors and other top Hawaii Democrats.
The memo frequently links to news articles and blogs, including many from local media including Civil Beat. Sometimes the links are ironic; for example, one of my columns that called attention to Schatz's smooth public relations machine is cited in the memo as an example of Schatz's "modern political and communications infrastructure" — which is true. But that same column also upset key Schatz supporters who have argued that the column was critical of the Schatz's campaign's slickness.
Another part of the memo, titled "Where They Stand," identifies eight issues that the candidates appear to differ on. The Hanabusa campaign has not disputed any of them, and some claims are undoubtedly true. For example, Hanabusa, unlike Schatz, has been slow to embrace same-sex marriage.
But at least one claim is misleading. The memo states that Schatz "unequivocally supported Honolulu's mass transit rail project" while Hanabusa "said she personally did not support Honolulu's steel on steel mass transit rail project."
But the claim is not documented and Hanabusa is not commonly known to be an anti-rail politician.
Asked about where they got their information, the Schatz campaign shared with Civil Beat a video from a 2010 Smart Business Hawaii forum where Hanabusa said, "I can tell you that I don't necessarily like steel on steel but the people of the city and county of Honolulu have spoken on steel on steel. I do not believe that we are going to be able to afford it. ... Like I said, personally, I did not support steel on steel but the people outvoted me on that."
In other words, the Hanabusa citation that the Schatz campaign pointed to hardly nails down her opposition to rail.
Progressive Candidates or Japanese-Americans
Of course, campaign politics often involves the art of selective presentation, putting one's own candidate in the most favorable light at the expense of an opponent. In that regard, the Schatz memo is nothing unusual.
But where Schatz's memo takes a fresh turn is in a section titled "Progressives Win Democratic Primaries in Hawaii." It, too, is misleading.
"As Hawaii's electorate has moved to the left, progressive candidates, regardless of ethnicity, have won every major contested Democratic primary race since 2002," the memo states. "Although some pundits have theorized that ethnicity determines Democratic primaries, recent history clearly demonstrates that progressive ideology is the more dominant factor."
That contention about progressive candidates is debatable. For example, the memo cites as evidence Mazie Hirono's win over Hanabusa in 2006. What it does not explain is that Hanabusa lost to Hirono by less than one percentage point. Not only that, there were other, more "progressive" candidates in the same race — including Schatz and Gary Hooser.
(On another point, the memo notes that Dennis Kucinich won the Maui County presidential caucus in 2004; true enough, but it was a caucus, not a primary, and it was John Kerry who won Hawaii's total caucus vote.)
On the ethnicity point, most experts on politics agree that it is a factor in elections, but it is not the only factor. Still, Hanabusa's Japanese ancestry will likely help her in a state where Japanese-Americans, particularly older ones, often vote Democrat. Think of how another Japanese-American, Hirono, repeatedly mentioned her mother and their emigration to the U.S. in her Senate campaign; Hirono today is the first Asian-American female senator, no small point of pride to many people, especially in Hawaii.
What the Schatz memo clearly demonstrates is that his campaign staff is very serious about defeating Hanabusa, and they are working to make sure in their "opposition research" that no video, news article, tweet or blog goes unwatched, unread or — when it helps them — unshared.
In that regard, Schatz is operating a "modern" campaign that may well prevail. Hanabusa's camp has been slower to utilize the same tools and tactics, and Hanabusa herself is the kind of candidate who might well think it beneath her to go for the jugular in such a way.
Schatz's strategy and style might ultimately backfire among voters by turning them off. But if he wins, his campaign could well become a model for others in Hawaii.
Before You Go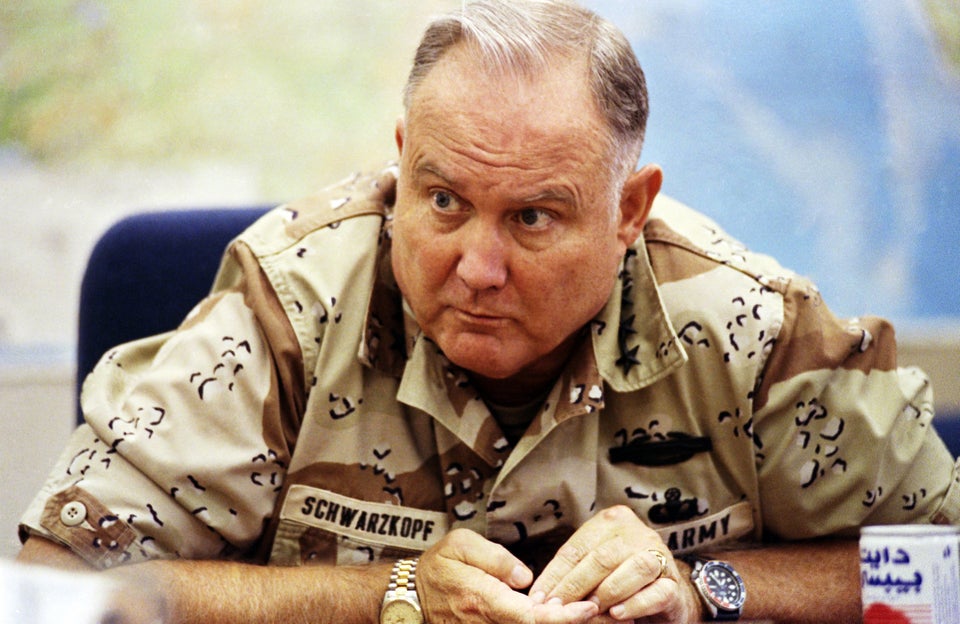 In Memoriam: Notable 2012 Political Deaths
Popular in the Community