In June 2014, Justin Guy was cited by a Hawaii County Police Department officer for holding a sign that read, "Homeless Please Help."
He faced a maximum 30 days in jail for the petty misdemeanor charge, but instead of just accepting his penalty, Guy fought back. Over the course of the next year, he initiated not only a change to the island's laws related to panhandling and free speech, but a major change in his own life.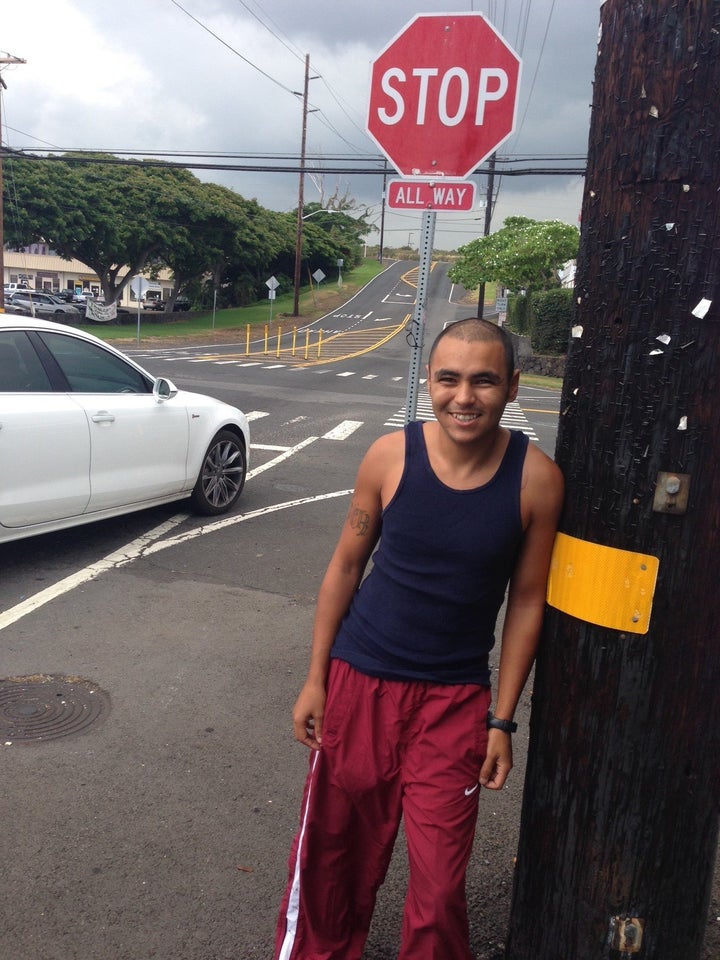 Guy contacted the American Civil Liberties Union of Hawaii which, along with Matthew Winter, an attorney for Honolulu law firm Davis Levin Livingston, filed a civil lawsuit against Hawaii County to protect constitutionally guaranteed free speech rights.
The police officer who cited Guy said his panhandling was obstructing traffic and thus counted as "aggressive solicitation," from which the county ordinance aimed to protect the public. 
But the ACLU argued that Guy's panhandling was no less aggressive than politicians armed with signs on the side of the road. 
"When a politician or police officer can wave a sign on the road asking for the public's support, but a poor person faces criminal charges for the exact same conduct, that is wrong," Winter said in a statement.
Guy declined an interview with HuffPost, but in a statement said, "The County of Hawaii should treat homeless people with dignity, and recognize that we have constitutional rights -- including the right to free speech -- just like everyone else."
The criminal charges against Guy were eventually dismissed, and on Monday, more than a year after police issued the citation, the ACLU announced a settlement in the case requiring Hawaii County to repeal multiple code provisions that criminalized solicitation and begging, as well as pay $80,000 in attorneys' fees, costs and damages.
In an email to the Honolulu Star-Advertiser, Molly Stebbins, corporation counsel for the County of Hawaii, said "the law in this area is always evolving" and that the amended provisions "strike the proper balance between First Amendment protections and public safety concerns."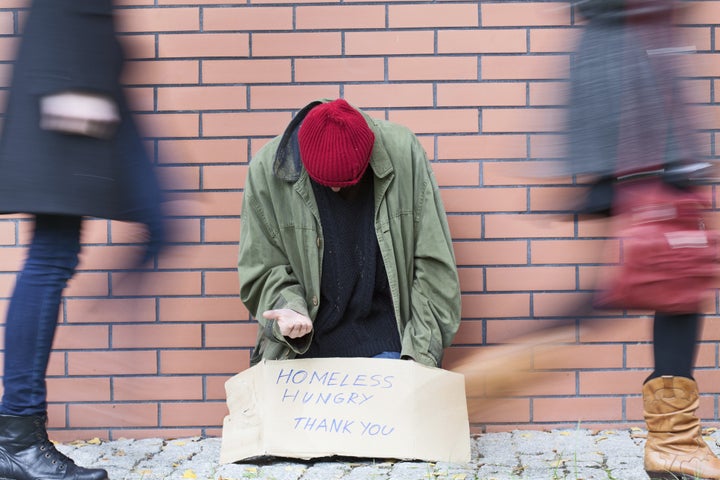 Winter told HuffPost that the outcome was both a victory for free speech and for Guy, who learned his voice matters.
Winter said it took a lot for his client, a man "on the fringe" of society, to stand up for what he felt was right, but Guy "was someone who saw that he could make a change."
Guy, Winter is happy to report, is no longer homeless, and moved back to Colorado earlier this year. He plans to enroll in community college there and pursue his love of music.
Moreover, the settlement represents a win for Hawaii's homeless population -- the highest per capita in the nation, at 487 homeless per 100,000 Hawaii residents.
"Why would people want to invest in society," Winter asked, "when they are constantly pushed around?"
On Wednesday, the ACLU filed another lawsuit on behalf of Hawaii's homeless, this time against the city of Honolulu. The class-action suit alleges that city officials deprived homeless people of food and other belongings during raids on encampments. 
The lawsuit seeks a court order to halt future sweeps and compensation for homeless families whose property has been destroyed. 
PHOTO GALLERY
Artist Redesigns Signs For Homeless People
Calling all HuffPost superfans!
Sign up for membership to become a founding member and help shape HuffPost's next chapter