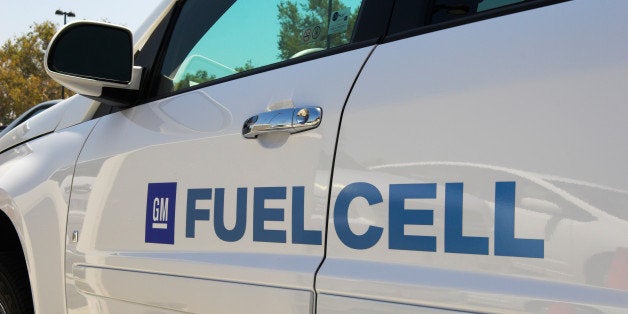 HONOLULU -- The eternal promise of hydrogen-fueled vehicles has led to a longstanding joke about them. The great future of hydrogen cars is just five years away — and it has been for the past five decades.
As has often been the case, there was a surge of hope when General Motors officials arrived in Honolulu in December 2010 to announce a partnership with The Gas Co. — now known as Hawaii Gas — that would "make hydrogen available to all of Oahu's one million residents by 2015." As part of the plan, as many as 25 hydrogen fueling stations would be built on Oahu to support as many as 10,000 hydrogen fuel cell vehicles.
The promise of hydrogen cars, which have zero emissions and long driving ranges, seemed to be on the verge. Hawaii would be at the epicenter of a technological revolution. So it was hardly surprising that the collaboration, originally announced during a 2012 press conference in Honolulu, attracted a slew of local and national news coverage. USA Today went with the headline: Hawaii Becomes General Motors' Hydrogen Paradise.
The hype has subsided, 2015 is approaching, and the hydrogen-vehicle future doesn't seem to be much closer than it was a few years ago.
The fueling stations — which were estimated in 2010 to cost between $1.2 million and $2 million each, but which have turned out to be more expensive — have not been built. Officials at both General Motors and Hawaii Gas say they are still struggling to drive down the costs of the cars and of the necessary hydrogen distribution network.
Charlie Freese, executive director of GM's fuel cell program, said that Hawaii remains an attractive market, but that there are still no firm plans for the launch of a network of fueling stations.
On the production side, General Motors, which recently partnered with Honda, probably won't be rolling out a major fleet of hydrogen vehicles until around 2020, according to Freese.
Hawaii Lawmakers Rev Up Effort to Create Hydrogen Car Paradise
Hawaii's major hydrogen car initiative — a partnership with the federal and state departments of Energy, branches of the military, the University of California at Irvine and UH — may have seen slow progress, but that hasn't made state lawmakers and clean energy advocates give up on the technology.
Legislators, at the just-begun 2014 session, are giving renewed attention to developing the local hydrogen vehicle market as car manufacturers lobby lawmakers to fund some of the necessary infrastructure.
Toyota and Hyundai have fueled the latest wave of interest in hydrogen with announcements that they plan to unveil hydrogen fuel cell vehicles in the coming months.
The initial prices — which exceed the budgets of most Americans, but that might come down if the vehicles find a wider market — aren't scaring off key lawmakers.
Rep. Mark Takai has proposed a bill that would require the state to spend $1 million to replace its government-owned vehicles with hydrogen fuel cell cars.
The state doesn't have any hydrogen charging stations to power the cars, but no matter.
Takai, who couldn't be reached for comment, has also proposed bills that would give hydrogen fuel cell cars the same perks as electric cars, including prime parking spaces and access to HOV lanes.
Rep. Chris Lee has proposed a bill that would solicit private investment in a hydrogen fuel production facility on state land.
Lee said that despite past obstacles, hydrogen fuel cell cars seem closer than ever to hitting the mainstream market.
"I think there is less risk now than ever before," he said, referring to recent announcements by car manufacturers that they will release the long-awaited hydrogen cars next year.
And Hawaii provides a unique opportunity, he noted. Renewable energy that is currently being squandered because the state's electric grids can't absorb all of it, could be used to produce hydrogen.
Economies of Scale Hamper Hydrogen Market
So why all the fuss over hydrogen fuel cell vehicles when electric vehicles, which can be charged by simply plugging them into an outlet, are finding burgeoning success in Hawaii?
Part of it is that hydrogen fuel cell vehicles generate a lot of excitement from clean energy advocates. They use hydrogen that is stored in their fuel tanks to generate electricity that powers the vehicle. The only tailpipe emission is water vapor. And there's none of the "range anxiety" that some electric vehicle drivers suffer from in cars that tend to drive about 100 miles when fully charged up. Hydrogen-fueled vehicles can drive similar distances as traditional gas-powered cars before needing to refuel, which can take as little as three minutes.
In short, hydrogen fuel cell vehicles have the potential to offer consumers perks that electric vehicles can't — they can drive further, refuel far faster, and power larger vehicles.
"I think most people are realizing that these (different) technologies need to be respected for the benefits they offer," said Freese. "There really isn't a single silver bullet."
The stumbling block isn't the technology itself. Hydrogen cars are already on the road. In fact, the military in Hawaii currently maintains a fleet of 16 hydrogen fuel cell Equinox SUV's produced by General Motors.
But the price has been a stumbling block that has prevented the vehicles from going mainstream.
Back in 2008, a report by the National Research Council estimated that in order to get two million hydrogen vehicles on the road, the government would have to subsidize the industry with an estimated $55 billion by 2023, while private industry would need to invest an additional $145 billion. (After that, the fuel cell market, it is hoped, would grow exponentially.)
States currently preparing for hydrogen cars are finding that it entails a hefty investment. California is planning to spend $200 million to build 100 stations by 2024, the Washington Post reports. Drivers are slated to foot the bill for the program via vehicle registration fees.
Freese said that one of the biggest challenges for the hydrogen car market is building up the infrastructure to support a major roll out of hydrogen vehicles. As long as production is limited, the cost of the vehicles will remain high.
"Hawaii can't buy enough cars to support a full production program," he said. "So you add up all the markets around the world that are potential users and the infrastructure is not sufficient yet."
That infrastructure is costly, said Mitch Ewan, hydrogen systems program manager for the University of Hawaii's Hawaii Natural Energy Institute. Fueling stations currently cost about $3 million each, he said, and it's still expensive just to produce the hydrogen.
"Here in Hawaii, we are slowly, slowly trying to progress the development of hydrogen infrastructure to support a potential roll out," he said.
So will Hawaii's latest push to make the hydrogen cars a near-term reality find success?
It might be. But we'll have to check back — in about five years.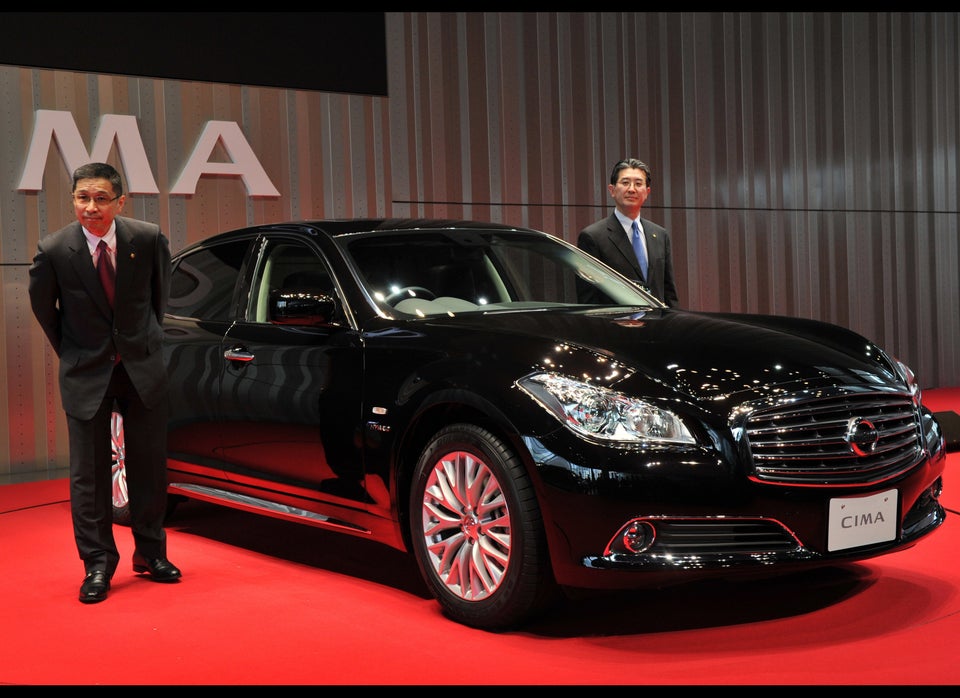 Hybrid Cars