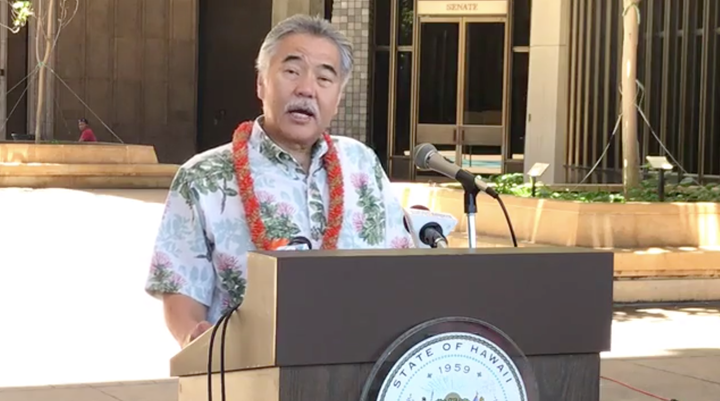 "Truly, in this day and age, it is time for states and governors to lead," Hawaiian Gov. David Ige (D) said at a press conference on Tuesday, ahead of signing the two bills into law.
"Hawaii's natural environment is under threat," Ige said. "Climate change is real, regardless of what others say. Hawaii is seeing the impacts, first hand."
Sen. J. Kalani English (D), who introduced SB 559, recognized it as a "legal basis to continue adaption and mitigation strategies" for the state, "despite the federal government's withdrawal from the treaty," according to ABC News.
"We will intensify efforts to meet each of our cities' current climate goals, push for new action to meet the 1.5 degrees Celsius target, and work together to create a 21st century clean energy economy," declared the mayors, who referred to themselves as "Climate Leaders" in a statement following Trump's decision to withdraw from the pact on Thursday.
Popular in the Community