HONOLULU (Reuters) - A lava flow from Hawaii's erupting Kilauea volcano that damaged a geothermal power station has stalled, as have lava fountains gushing 100 feet (30 meters) into the air, offering momentary relief to an area under siege for 25 days, officials said on Monday.
Even so, new blasts from the crater sent ash plumes billowing as high as 13,000 feet (4,000 meters) into the sky, and a new fissure was pumping out lava at a rate of three feet (1 meter) per second, geologists said.
The new fissure sent more lava into the to evacuated Leilani Estates district in the eastern corner of Hawaii's Big Island.
Because the lava was spread out over a wide area, the frontier of the flow was only moving at about three feet per second, Carolyn Parcheta, a geologist with the U.S. Geological Survey, said in a video message posted online.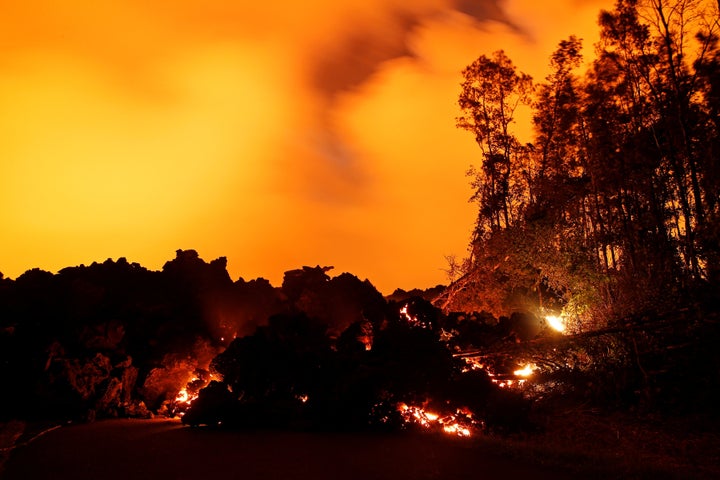 Lava engulfed the heads of two wells that tap into steam and gas deep in the Earth's core at the 38-megawatt Puna Geothermal Venture on Saturday. Its operator, Israeli-controlled Ormat Technologies Inc, said it had not been able to assess the damage.
Residents fear the wells may be explosive. Officials have said the power plant is safe but lava has never engulfed a geothermal plant anywhere in the world, leaving a measure of uncertainty.
The lava flow at PGV stalled on Monday, Hawaii County spokeswoman Janet Snyder said.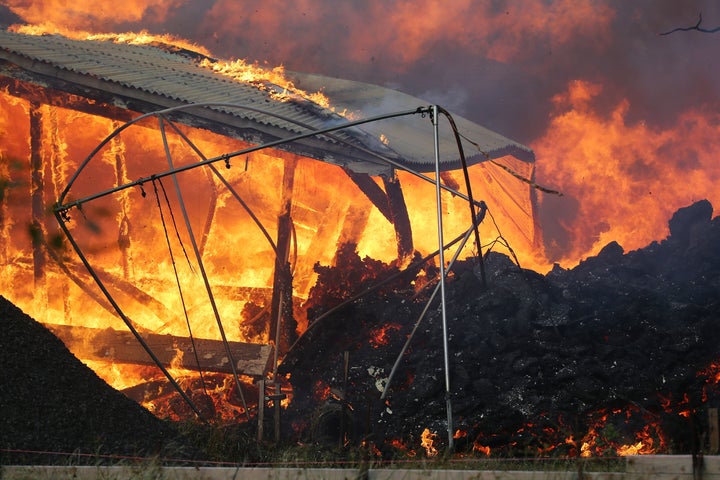 Ormat said the plant represented about 4.5 percent of its total generating capacity and that major damage or a shutdown could have an "adverse impact" on the company's business.
Authorities have shut down the plant, removed 60,000 gallons (230,000 liters) of flammable liquid, and deactivated the wells.
At least 82 homes have been destroyed in the southeast corner of Big Island and about 2,000 people have been ordered evacuated since Kilauea began erupting on May 3.
About 2,200 acres (890 hectares) have been scorched and the eruptions are expected to cut tourism revenues.
The sole reported serious injury from the eruption so far came when a man was hit by flying lava.
An eruption from the summit's Halemaumau crater on Monday sent ash almost 15,000 feet (4,600 m) into the air, a National Weather Service meteorologist said. Hawaii County officials later cut the estimated height to 13,000 feet.
Magma has drained from Kilauea's summit lava lake and flowed around 25 miles (40 km) east underground, bursting out of about two dozen giant cracks or fissures.
(Reporting by Joyln Rosa in Honolulu; Additional reporting by Ian Simpson; Editing by Daniel Trotta and Tom Brown)
Related
Before You Go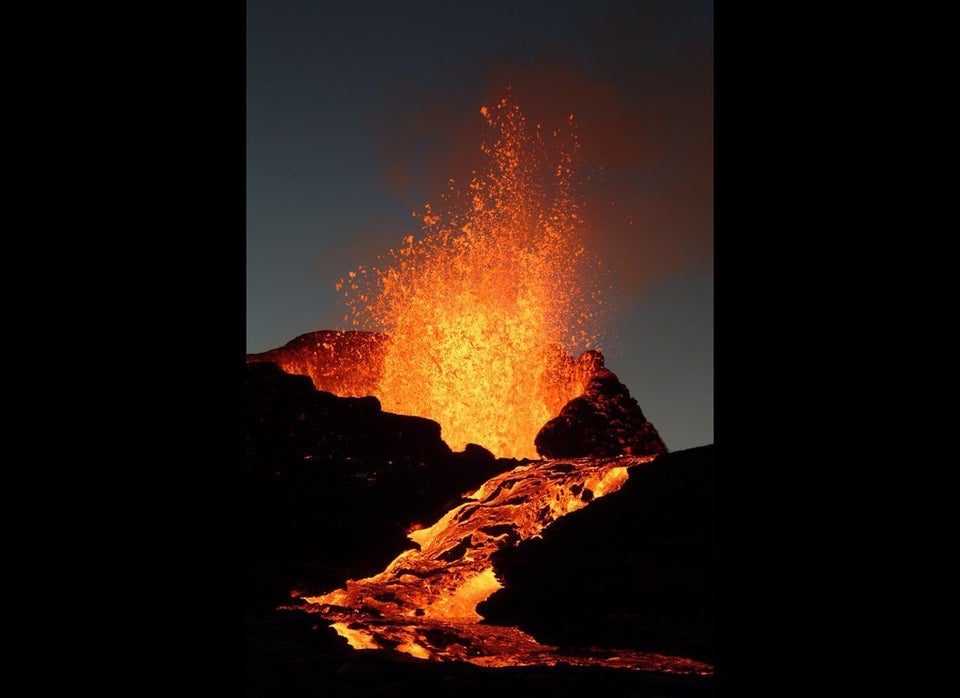 Volcanoes
Popular in the Community