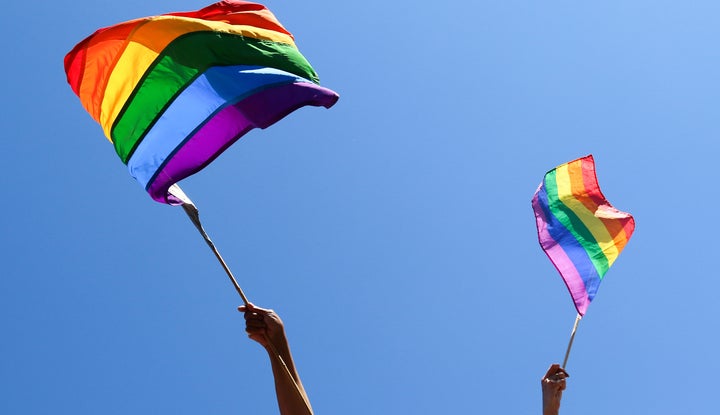 The state's House and Senate passed a bill on Friday that would prevent licensed medical professionals and counselors from conducting sexuality and/or gender identity conversion therapy to people under the age of 18.
Conversion therapy is rooted in the belief, often found in religious communities, that sexuality and gender identity is a choice, and something that can be changed through therapy.
The legislation, SB 270, discusses "sexual orientation change efforts" as a practice that has no scientific backing and can cause "depression, suicidality, loss of sexual feeling, anxiety, shame, negative self-image, and other negative feelings and behaviors," according to the American Psychological Association.
"The purpose of this Act is to protect the physical and psychological well-being of minors, including lesbian, gay, bisexual, and transgender youth, against exposure to serious harms caused by sexual orientation change efforts," the bill reads.
Hawaii Governor David Ige (D) is expected to sign the bill into law.
"This has been a priority of the caucus for years," Golojuch said. "[The measure] ensures that LGQTB youth will not be tortured by mental health professionals."
JoDee Winterhof, senior vice president for policy and political affairs at the Human Rights Campaign, likened conversion therapy to child abuse when Hawaii's House of Representatives passed the initial bill in the beginning of April.
"So-called 'conversion therapy' is nothing short of child abuse with life-threatening consequences for countless LGBTQ youth," Winterhof said in a statement. "It is time Hawaii join the growing number of states who are enacting laws to protect LGBTQ youth from this dangerous and discredited practice."
If Ige signs the bill into law, Hawaii would be the 12th state to ban conversion therapy for minors. New Jersey, California, Illinois and New Mexico are among the 11 states that have implemented legislation banning conversion therapy.
The legislation unfortunately does not apply to non-medical professionals such as religious or spiritual advisors. California is currently trying to classify conversion therapy as a fraudulent business practice in order to close this loophole.
Popular in the Community