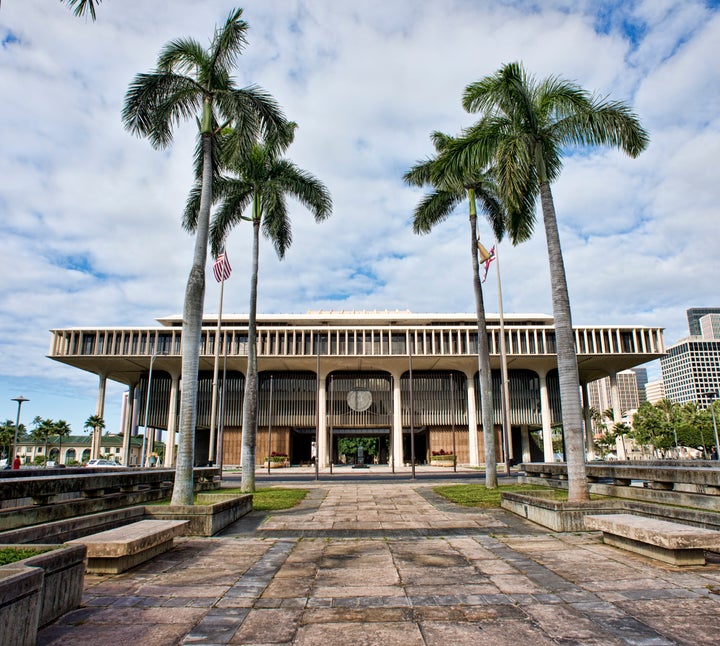 With the governor's signature on Thursday, Hawaii has given terminally ill patients the option to decide when they want to die.
The new law, known as the Our Care, Our Choice Act, will make Hawaii the seventh state in the U.S. and the eighth jurisdiction to legalize physician-assisted suicides. The law takes effect Jan. 1.
It will allow patients in Hawaii to request medication from their physicians that would end their lives. Patients eligible for this option, which has come to be known as "dying with dignity," must be 18 or older and have less than six months to live.
"It might not be for everyone," Gov. David Ige (D) said during the signing.
"I do know that even within my own family there's different opinions about whether there should be an option or not ... but we know that we have got to a point in our community that it does make sense to give the patient a choice to request the medication, obtain it and take it, or ultimately change their mind, if they so choose to," he added.
Activists have been working with state lawmakers in Hawaii to pass the bill for 20 years, according to Kim Callinan, CEO of the nonprofit advocacy group Compassion & Choices.
"This has really been the building of a ground-up operation," Callinan told HuffPost, adding that her organization has been working with the state since the beginning.
At least one group had started a petition before the bill's signing, garnering more than 18,000 signatures from people who oppose it.
"We are very concerned that a lot of the concerns that were brought up by the medical community ... the disabled rights community, they were not taken into consideration," Eva Andrade, the group's president, said at the time.
"This is a chance for thousands to have their voices heard."
Speaking to HuffPost on Thursday, Callinan said laws that legalize medical aid in dying are about more than giving people a chance to decide when they want to die ― it's about giving terminally ill patients more options.
Like other legislation passed in other states, Hawaii's Our Care, Our Choice Act requires that physicians tell patients who are considering this option about all of the other options that do not involve assisted suicide. Physicians are also required to let patients know that they are allowed to back out at any time after they are given a prescription for the medication that would end their lives.
Most patients, Callinan told HuffPost, don't end up taking the medication after initially choosing to receive a prescription.
"Patients see this law as a way for them to have autonomy at the end of life," Callinan told HuffPost. "What they're most worried about is that they're going to die suffering and in pain.
"Most people don't choose to use the medication, but they want it because it gives them a peace of mind to know that if their suffering becomes too great, they have the option to end it."
Physician-assisted suicide is also legal in Oregon, Washington, Montana, Vermont, Colorado and California, as well as in Washington D.C.
CORRECTION: A previous version of this article incorrectly said Hawaii was the sixth state and seventh jurisdiction to legalize physician-assisted suicide. Colorado enacted a similar law in 2016, making Hawaii the seventh state and eighth jurisdiction to do so.
Support HuffPost
The Stakes Have Never Been Higher
Related
Popular in the Community