Besides being the international symbol for getting off of a plane at a Hawaii airport, there is a lot that goes into a lei, and the tradition of lei making and giving dates back to the ancient Polynesian times. As a tangible gesture for congratulation, welcome, and goodbye, the lei is a physical manifestation of Hawaii's aloha spirit.
Since the tourism industry has washed out some of the finer details in translation, here are 13 things to know if you want to wear your lei like a pro.
1. Don't wear it like a necklace. It should be elegantly draped on your shoulders, hanging a little off the front and a little off the back. While it's not clear where this custom comes from, it definitley looks more regal.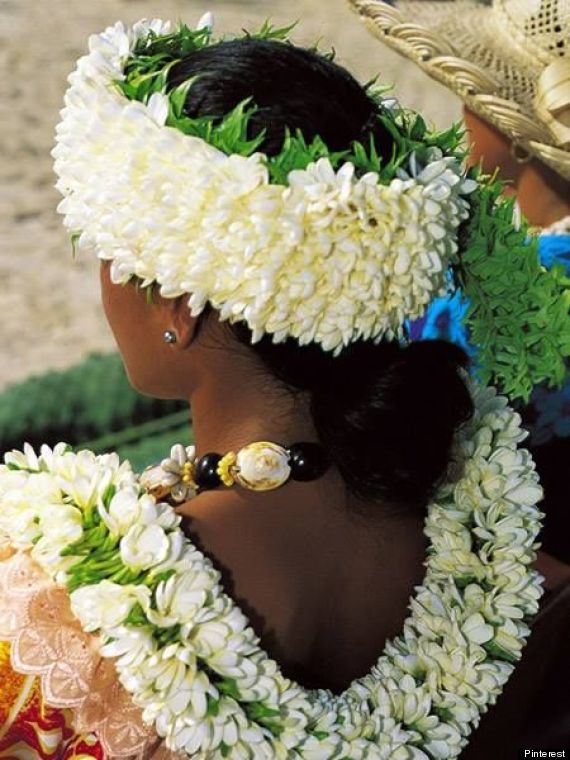 2. Since the Hawaiian language doesn't distinguish between singular or plural, "lei" means one and many. Although colloquially, we tend to use "leis" as the plural, it is technically incorrect. For example: "Here is JFK and Hawaii Governor John Burns with alllll his lei."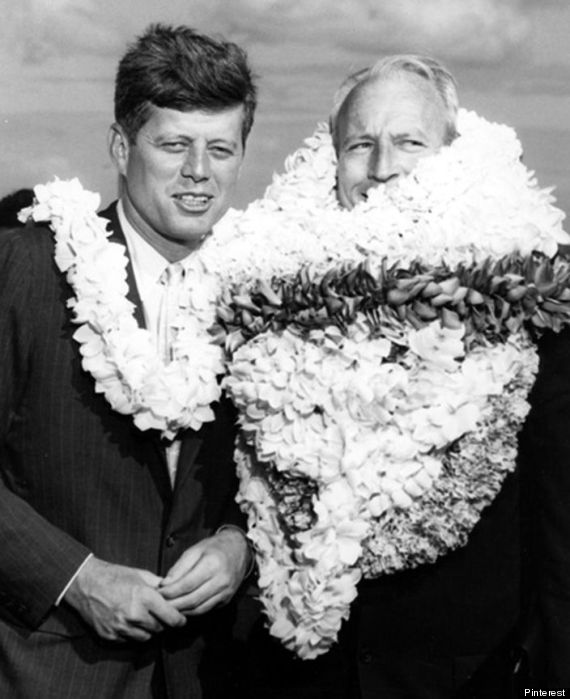 3. Which reminds us, it's a total faux pas to refuse a lei. As a result, many graduates get hilariously buried on graduation day.
4. While plumerias and orchids make the most recognizable lei, not all lei are made from flowers. They can also be made with feathers, shells, leaves, nuts, and ribbons. Men often wear lei made of kukui nuts or leaves, and grooms and male prom dates are often seen in maile, which are open-ended vine lei and are known as the "lei of royalty."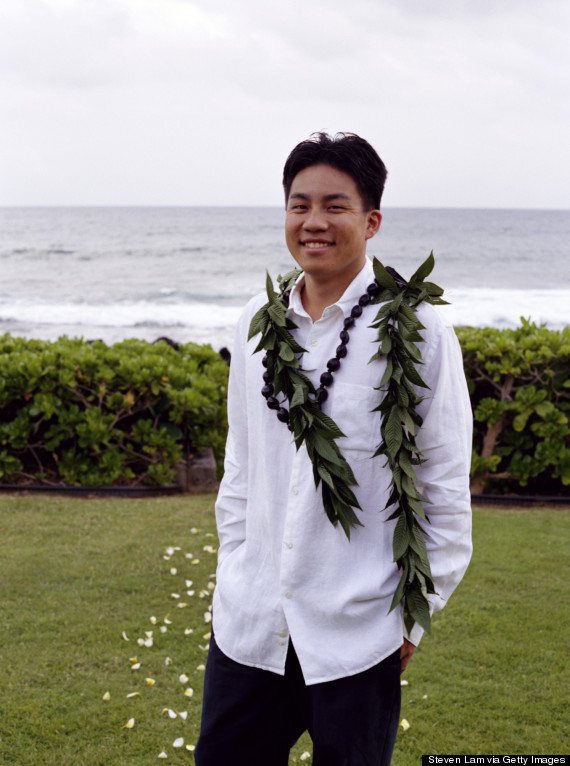 5. There actually is lei royalty. Every year on Lei Day, each of the main Hawaiian islands crowns a Lei Queen and Lei Princesses.
6. Lei aren't just used for celebratory occasions. Because they are used to symbolize aloha, which means love, appreciation and respect, lei are also appropriate at funerals or memorials. In 2008, then presidential candidate Barack Obama threw a lei into the ocean from the point in Honolulu where he had scattered his mother's ashes.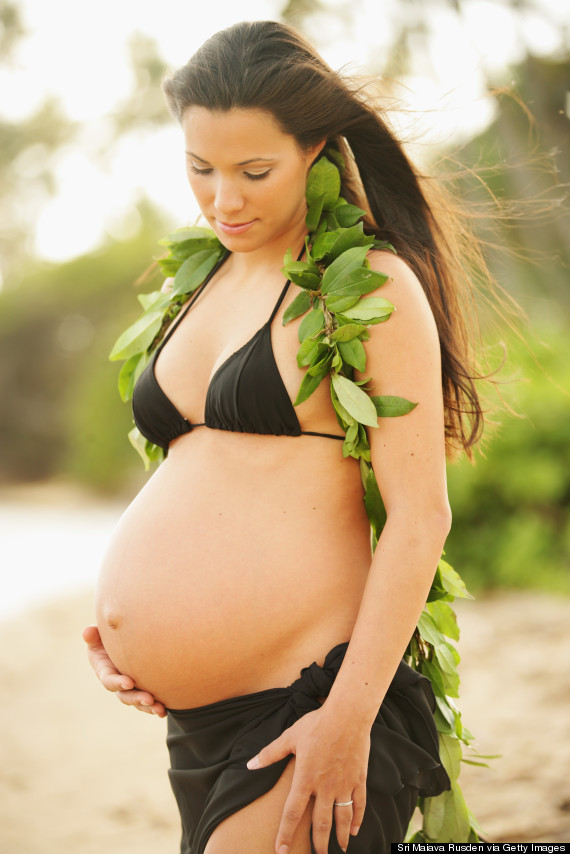 8. Ancient tradition saw the head as sacred, so people didn't raise their arms above another's head. Instead of draping lei over the heads of recipients and kissing them on the cheek, as we do today, lei were wrapped in leaves and gifted or presented with a bow.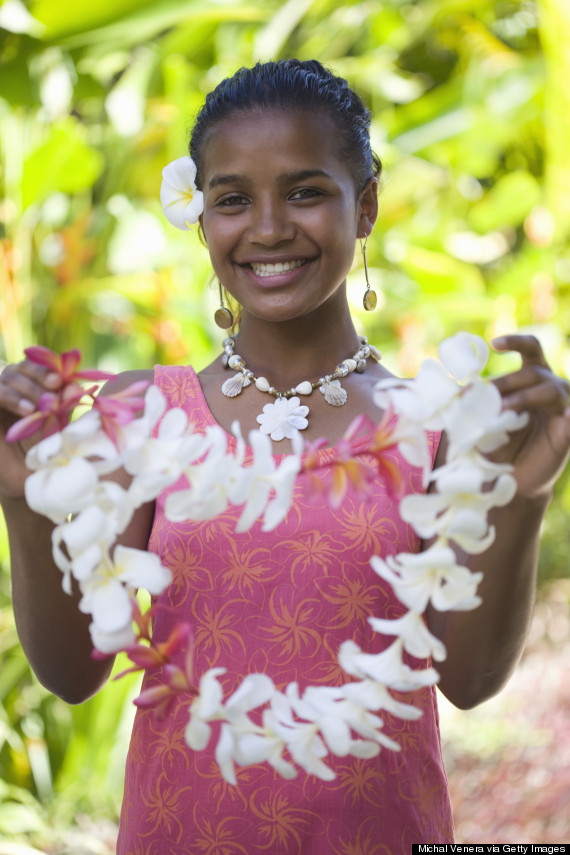 9. When someone makes you a lei, it is said that they've put a part of themselves in it. Never remove the lei in front of the giver, unless you want to look totally ungrateful.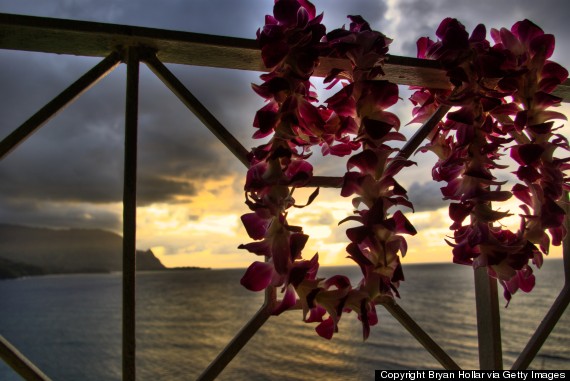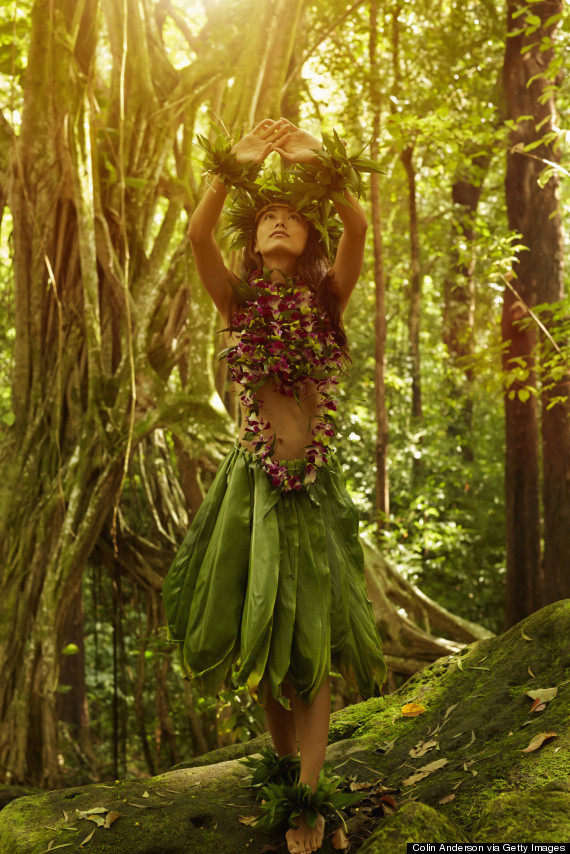 11. How do you get rid of a lei? Return it to nature. If it's made of a plant, hang it on a tree, bury it in your backyard, or unstring it and give it to the ocean.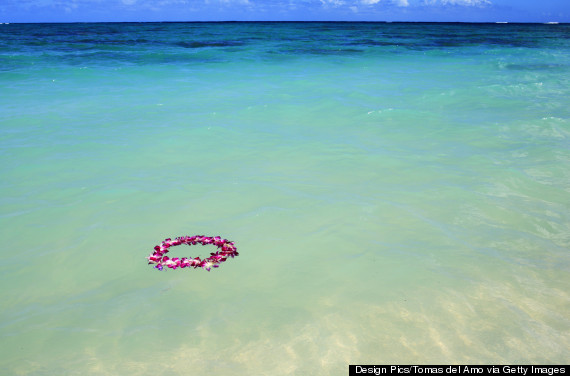 12. Sometimes, a lei can take another form altogether. When words of a song or poem are strung together by a writer, it can be called a "haku mele." A child, who is intertwined with the love of ancestors, can be called a "kamalei."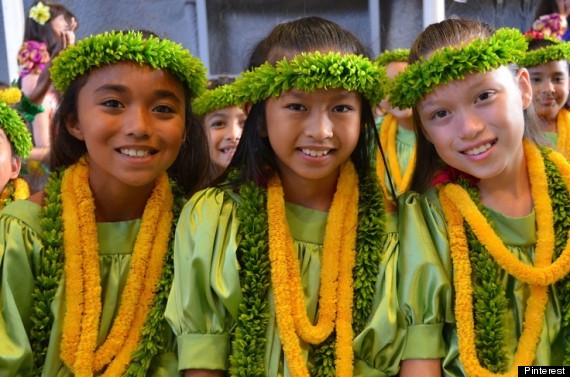 13. Oh, and "getting lei'd?" It's not an original joke -- please refuse the urge to say it.