HONOLULU —Hawaii residents have gotten a scorching reminder of what life on an active volcano can be like.
Lava flowing from the Kilauea volcano on Hawaii's Big Island started to erupt from several fissures in the subdivision of Leilani Estates in the Puna district on Thursday, after days of small earthquakes. Parts of Puna sits on the east rift zone of the volcano.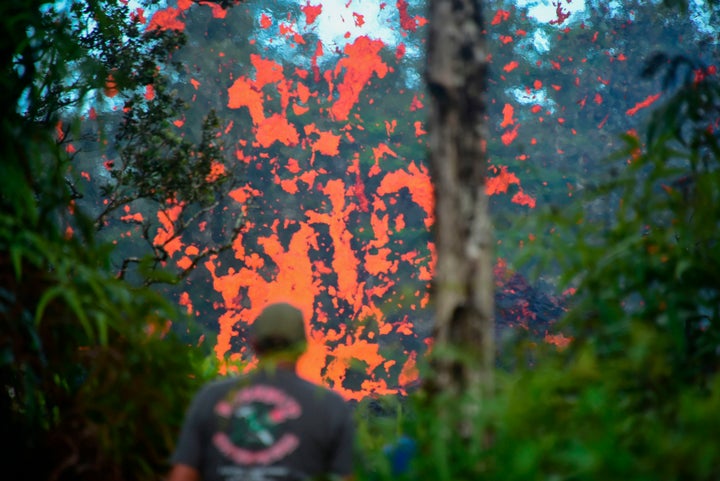 Eight fissures have opened throughout the rural area, appearing in roads, forested areas and some people's driveways. Lava and toxic steam poured out of the cracks, sometimes causing an explosive display. Activity in these newly opened fissures typically last for hours before "shutting off," according to the U.S. Geological Survey's Hawaiian Volcano Observatory.
On Saturday afternoon, Hawaii County officials said more lava outbreaks were likely.
"In the future, expect more fissures to open, with the potential to have more lava flowing from the fissures," Tina Neal, lead scientist of the Hawaiian Volcano Observatory, said in a Facebook post.
"Residents can expect to see more earthquakes in the days and weeks ahead, as the volcano adjusts to the intrusion of magma."
Officials ordered a mandatory evacuation for thousands of residents of the Leilani Estates and Lanipuna Gardens subdivisions. Officials also evacuated 2,600 visitors from Volcanoes National Park, which provides public access to lava viewing points.
Activity intensified Friday after powerful, back-to-back earthquakes rumbled through the island. More fissures opened, spewing even more lava by Saturday morning, while older fissures became inactive.
"It's really unnerving," Francis Cristobal, a resident of Hilo, told HuffPost on Friday. Cristobal lives more than 20 miles from Leilani Estates, but tremors have damaged some items in his high-rise apartment.
"There is something really raw about the ground shaking," he said. "As humans, we think we can rely on solid ground. If that shakes, too, it shakes you to the bones."
The recent earthquakes have been triggered by the ongoing intrusion of magma. The "movement of great volumes of molten material underground is stressing the volcano," Neal explained.
And while the footage of the lava consuming roads looks intense, Neal said on Friday that the fissure activity is relatively low and there has been no extensive lava flows so far.
Kilauea is one of the most active volcanoes in the world. It has been continuously erupting since 1983, though lava hasn't threatened the local population since a slow-moving flow in 2014.
So far, at least five homes have been destroyed by the eruptions, according to Hawaii County Mayor Harry Kim's office. No injuries have been reported.
The threat of lava isn't the only danger to residents. Officials are warning the public to stay away from the area because the fissures are also emitting deadly sulfur dioxide gas.
See more photos of Kilauea and the lava creeping through Hawaii's Leilani Estates district below.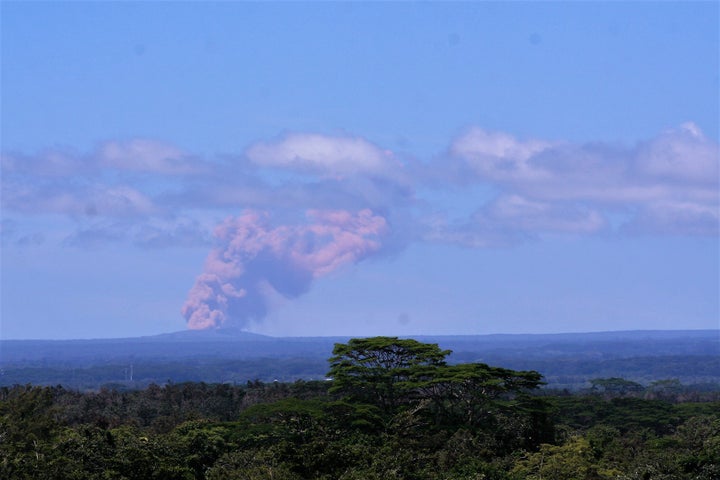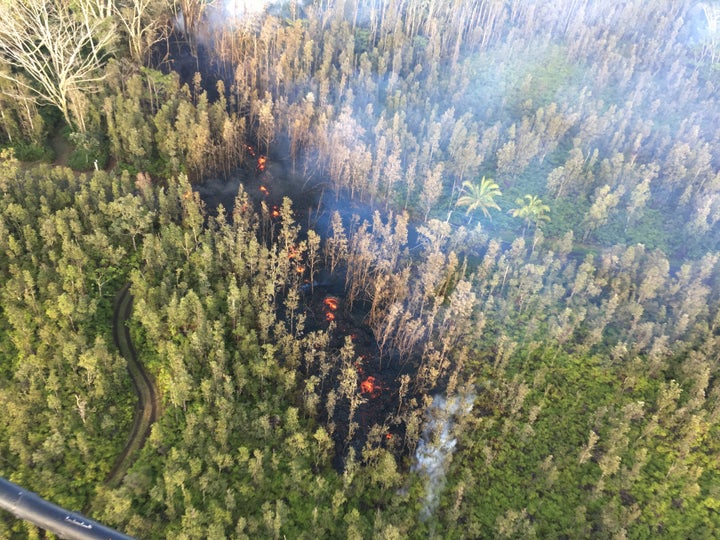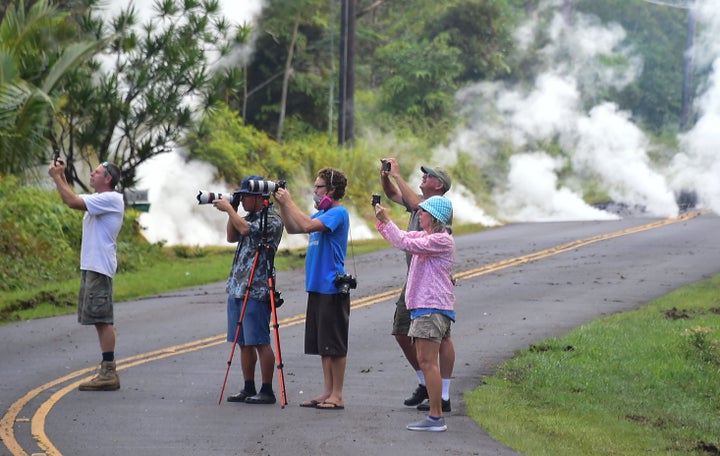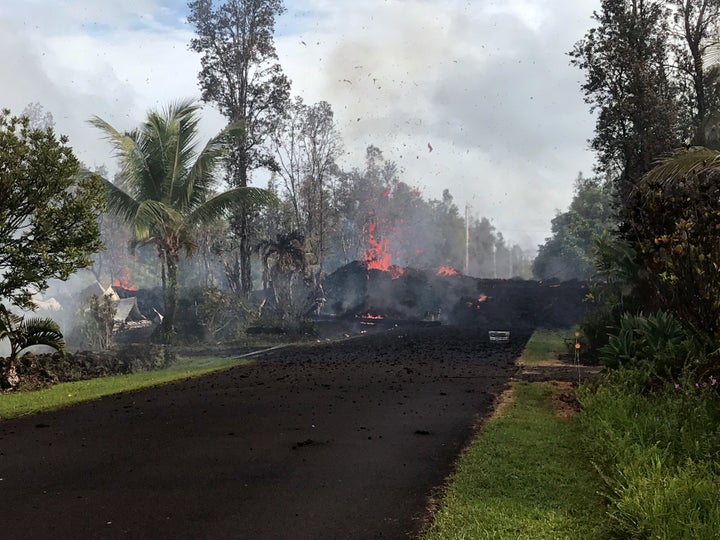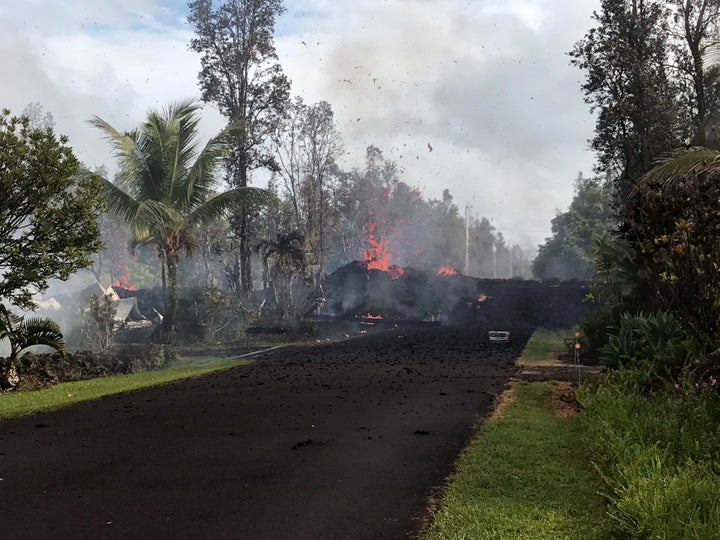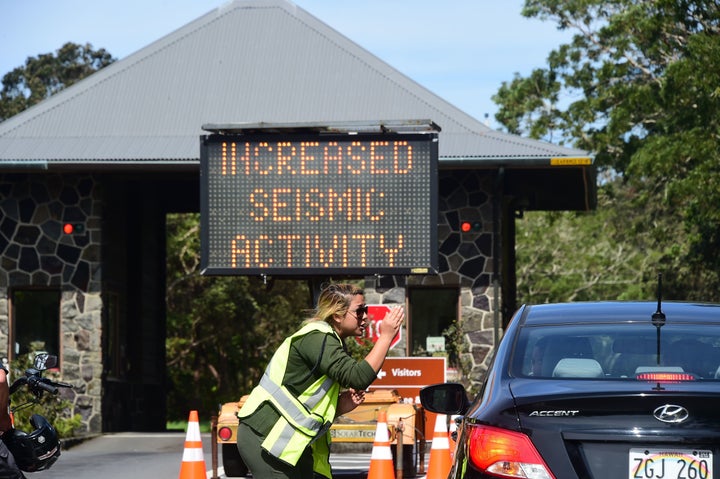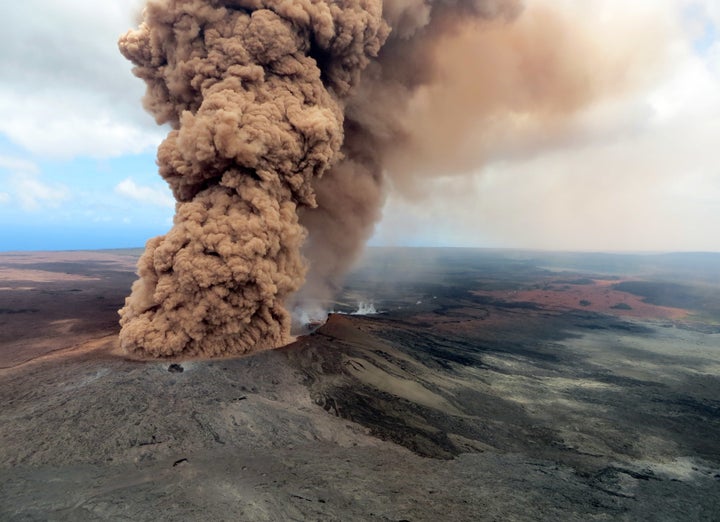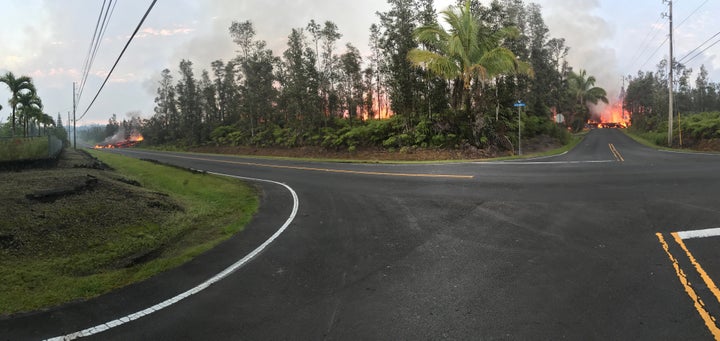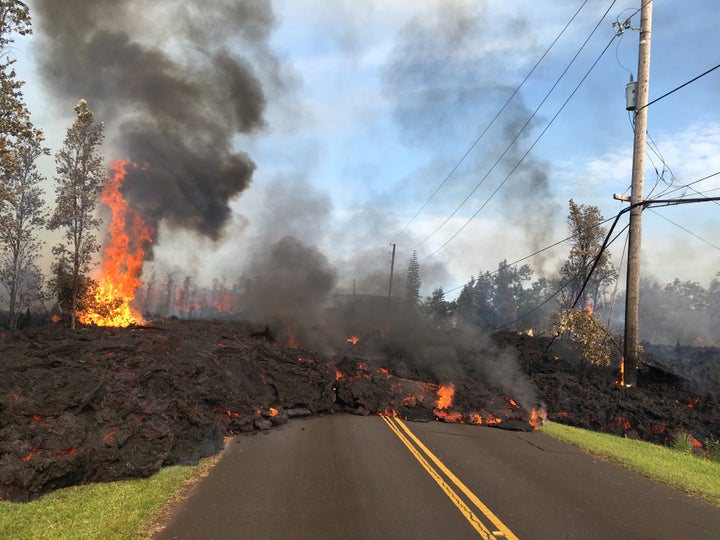 Calling all HuffPost superfans!
Sign up for membership to become a founding member and help shape HuffPost's next chapter
BEFORE YOU GO
PHOTO GALLERY
Hawaii In Photos