HONOLULU ― Hawaii's false missile alert last weekend didn't just cause widespread panic, it also triggered real damage, including a car accident and at least one heart attack.
An official with Honolulu Emergency Services (EMS) ― which operates on the island of Oahu, where nearly 70 percent of the state's population lives ― told HuffPost that 911 medical calls spiked briefly after the false alarm was broadcast statewide.
In the hour following the alert, the county's medical emergency dispatchers received 29 calls, according to agency spokeswoman Shayne Enright. On normal days, Honolulu EMS sees an average of 8 to 15 calls per hour.
That number does not include calls that didn't require medical attention. During that same time period, Honolulu Police Department received over 5,000 calls.
Of the 29 calls received by EMS, four were related to accidents caused by the false missile threat:
An 89-year-old male patient at a care home fell down and was transported to a hospital in stable condition

A 37-year-old female got into a "motor vehicle collision," but refused treatment from responders

A 38-year-old female was transported to the hospital with anxiety

A 51-year-old male suffered a cardiac arrest and was brought to the hospital in critical condition
In an interview with HuffPost, Enright described the "vehicle collision" as a fender bender and said the 51-year-old man who suffered the heart attack, later identified as James Sean Shields, survived. Although Enright said other factors may have provoked each incident, she said the victims or their families told emergency responders that their cases were related to the missile alert.
Shields' girlfriend told news reporters that the man almost died from the heart attack after being shocked by the alert.
"It just was enough stress. They say that it just pushed him into a heart attack," Brenda Reichel told Hawaii News Now. Shields had "no history of heart attack or anything or heart disease. None that we knew of at all," she said.
After receiving the missile alert on his phone, Reichel said that Shields called his children to say goodbye, then began vomiting. Shields later collapsed in the reception area of a nearby health center and then was transported via ambulance to another hospital.
The emergency agency broadcast a correction alert more than 30 minutes later.
Enright told HuffPost that Honolulu EMS is reviewing the agency's policies and procedures in light of the chaos caused by missile alert, but said their medical responders acted appropriately during the false alarm.
Two emergency crews, who were already responding to separate calls when the alert was sent, stayed with their patients until the all-clear was given. One patient was transported to a hospital in serious condition, while the other was stable.
"We all are still learning from this situation," Enright said. "As far as we're concerned, we did what we're supposed to do even with an inundation of calls. We were able to handle [it]."
It was less clear whether the alert triggered accidents or injuries on the other Hawaiian islands. Lt. Col. Charles Anthony, a spokesman for the state's Department of Defense, told HuffPost that the emergency agency has reached out to each county for incident reports.
A spokesman for Mayor Harry Kim, who oversees Hawaii County on the Big Island, told HuffPost that officials did not receive any incident reports related to the alert. HuffPost's inquiries sent to the mayors of Kauai county and Maui county (which covers the islands of Maui, Molokai and Lanai) were not returned.
During a Friday hearing on the false alarm, state Sen. Donna Mercado Kim (D) asked Ige why the emergency agency didn't do more to equip residents with clear instructions on what to do during an incoming missile threat.
"Certainly, no one was prepared for an alert of this nature," Kim told Ige. "Before rolling something like this out, did we have a plan?"
The governor responded by highlighting the state's nuclear threat public information campaign, which the emergency agency has been implementing since January 2017. The campaign included revising the state's nuclear response guidelines, restoring statewide attack warning sirens and community meetings with emergency officials.
But Kim pushed back, asking about the chaos and danger the alert caused.
"Bus drivers were sending people off the buses, stores were kicking people out, people were driving madly down the road," Kim said. "Nobody knew what to do with 12 minutes to get home."
It's unclear if Ige will address the safety hazards caused by the missile alert. Cindy McMillan, Ige's spokeswoman, did not respond to HuffPost's request for comment.
National Guard Brig. Gen. Kenneth Hara is conducting a thorough review of the emergency agency's mistake and will provide the state a full report on how to improve the response to incoming missile threats. The Federal Communications Commission is also investigating the state.
After the immense alert blunder, Ige delivered a speech to the state promising to gain back the public's trust.
"Children going down manholes, stores closing their doors to those seeking shelter, and cars driving at high speeds cannot happen again," Ige said. "We will do a better job of educating the public."
Related
Before You Go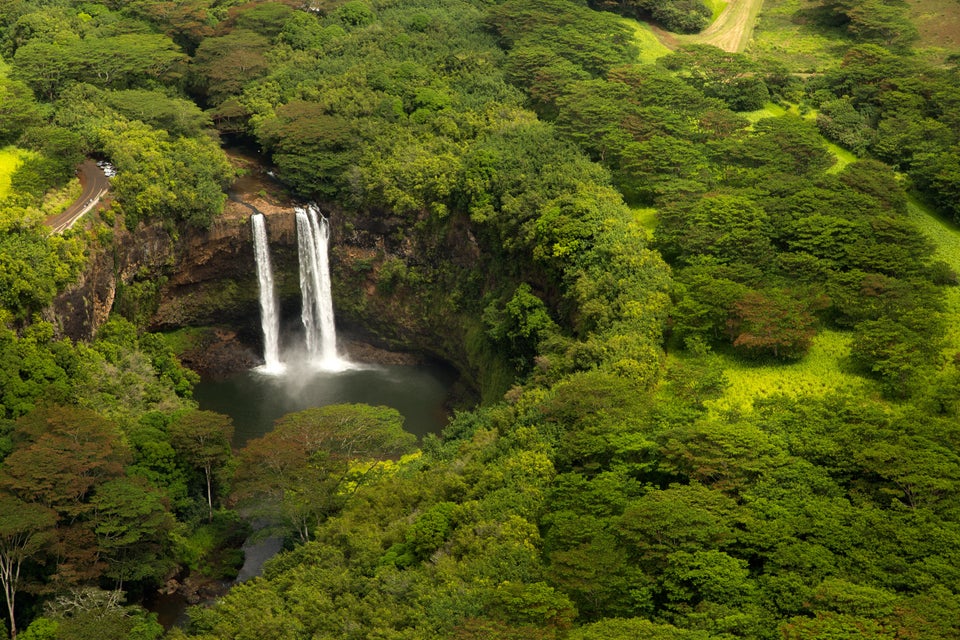 Hawaii In Photos
Popular in the Community