Telling a homeless person to "hit the road" could soon be a good thing in Hawaii.
Group 70 International, a Honolulu-based architecture company, is working on retrofitting five retired city buses into a fleet of mobile shelters that could provide homeless people with everything from a place to sleep to an equipped space to wash up, Hawaii News Now reported.
But in these parked vehicles, May Ry Kim, a principal at Group 70, sees ample potential to give local homeless people the basics they need, without necessarily requiring fancy handiwork.
Each bus will have a specific purpose -– one, for example, will serve as the restroom and shower facility, while another will be outfitted with beds.
The group has gotten some donations, but is still figuring out who will operate the mobile shelters and where they'll be deployed.
Group 70 told KITV that it drew its inspiration from Lava Mae, a nonprofit in San Francisco that converted two city buses into shower facilities for homeless people, the Associated Press reported. The vehicles boast hot showers, clean toilets, free towels, soap and shampoo.
The proposed program marks another positive turn in the way Honolulu is handling its homelessness issue.
Since then, a number of aid groups have demonstrated how offering services, instead of resorting to criminalization, is actually a more effective approach.
In March, the Institute for Human Services in Waikiki launched a shuttle program that picks up homeless people and takes them to the shelter to help incentivize wary clients to take advantage of the facility, KITV4 reported.
Unlike other shelters in the area, Next Step operates at full capacity, a success it attributes to the fact that is doesn't harp on inflexible policies related to curfews, hair styles and other issues.
"The number one thing is that we bring in anyone who's willing to come in and treat them with compassion," Richard Kaai, shelter services supervisor, told the news outlet. "We meet them where they are at. When they come here, they have a lot of issues, and we try to accommodate whatever their issues are."
Related
Before You Go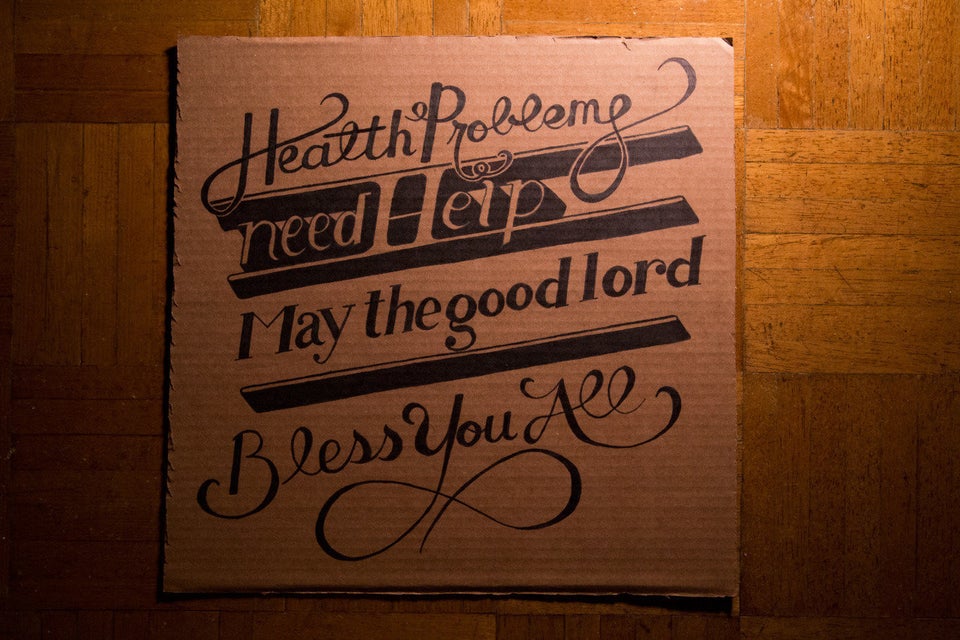 Artist Redesigns Signs For Homeless People