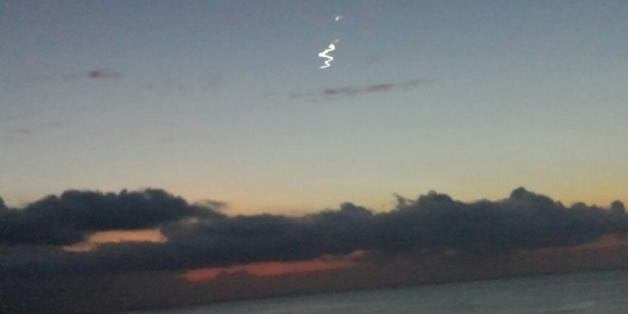 If this was a UFO, then whoever/whatever was driving it should be arrested for a DUI.
Zigzagging contrails and weird lights were seen over most of Hawaii last night, prompting concerned citizens to send emergency picture texts to local newsrooms.
"I just started yelling because I saw like three points in the sky and this line just connected through it," Lori Tungplan told KHON. "And it is like glowing, too. It started intersecting. It started going everywhere. It started spreading."
Although an Army spokesperson initially said it was not a military-related event, the Missile Defense Agency and the Navy now say there was a flight test at the Pacific Missile Range Facility on Kauai of a new missile defense system. The strange lights, according to the Department of Defense, were most likely caused by the sunset reflecting off of missile trails.
Taken together with whatever fell onto China this week, strange things are happening in the Pacific.
Related
Before You Go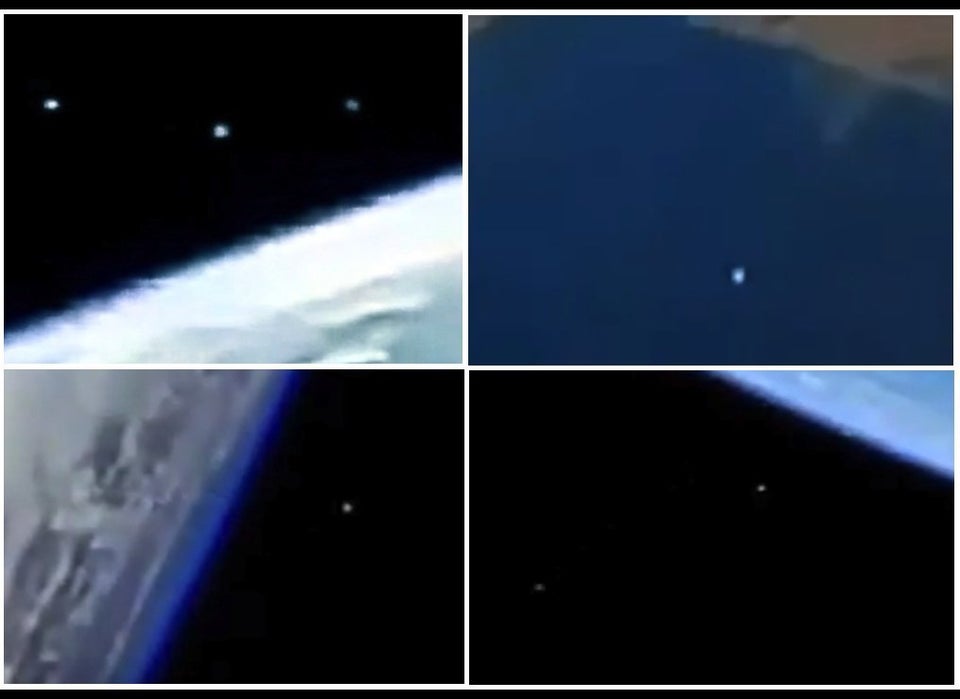 UFOs? Maybe They're Just...