People in Hawaii have a different idea of what constitutes a "beach day." The islands' gorgeous beaches are used for an array of adventures, sports and spectacles, which makes them more lively and entertaining than your average tropical paradise. Below you'll find a list of the best beaches for entertainment -- the beaches where you won't need a salacious novel or trashy magazine to pass the time, and where people watching could be considered a sport all its own.
1. Best beach for wedding crashing
Makena Cove, also called Secret Beach: On the southern shore of Maui, Makena Cove has one of the best views of the sunset, and a name like "Secret Beach" looks pretty awesome on wedding invitations.
The beach is intimate, private and hidden from the road, but every wedding planner knows about it and recommends it to their brides. Sometimes you'll find two to three weddings at the same time on this small beach.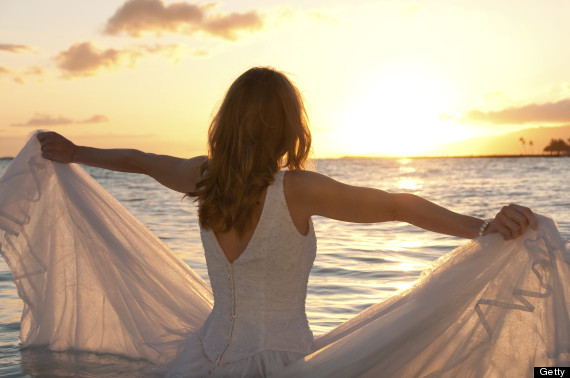 2. Best beach for feeling like a square
Little Beach in Maui: A nudist beach that hosts a drum circle and impromptu fire-dancing show every Sunday night.
"For sunset," according to Maui Information Guide, "everyone celebrates by swimming and cheering as a large drum circle beats away. Once it gets dark, Little Beach becomes a real spectacle. All types of people, nude or clothed, begin to dance in the circle with fire ... The imagination is strong at Little Beach when it comes to new and entertaining ways to play with fire. We've seen everything from heated hula-hoops to burning bras." Even Steven Tyler Enjoys it:
3. Best beach for fans of "Up"
Kite Beach in Maui (western end of Kanaha Beach): Maui is known as the windy island and Kite Beach was instrumental in popularizing kite surfing.
Watch in fear/amazement as kitesurfers get lifted 20-40 feet out of the water, seemingly pause in mid-air to perform tricks, and then gracefully fall back to the surface. No one's used kites this dangerously since Ben Franklin.
4. Best beach for taking the plunge
Da Big Rock at Waimea Bay on Oahu: At it's tallest point, the rock is about 30 feet high and the water below is sandy and about 10-20 feet deep. In other words, it's relatively safe ... or so we're told.
If you hang around long enough, you'll see bruddahs rocking back flips, couples in full bridal garb "taking the plunge," and supportive friends giving out gentle pushes to scared jumpers.
5. Best beach for feeling like a wimp -- and a Fatty
Sandy Beach on Oahu: The sandy bottom provides a relatively soft surface for body surfers who frequently slam into it.
According to Unreal Hawaii, "If you're looking for somewhere to swim and sunbathe, you'll probably want to look elsewhere. There are many better beaches for that. The parking lot is always full here, it's not good for swimming and it's swarming with genetically perfect local youths that will (unless you too have sub-5% body fat) make you feel like a fatty. But if you surf, this place is awesome. And if you're a bodysurfer or bodyboarder, this place is epic."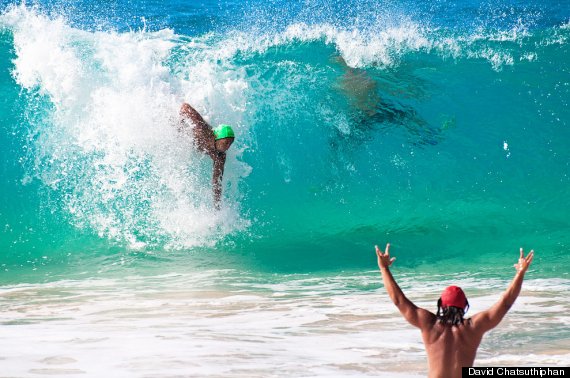 6. Best beach for animal lovers and tourist haters
Laniakea Beach, Oahu: Also known as "Turtle Beach" because beach-goers can find so many of the endangered Hawaiian Green Sea Turtle or "Honu" sunbathing on the sand.
The turtles are so common on this beach that traffic from tourists snapping photos of them often causes huge back-ups along the adjacent Kamehameha Highway. The turtles are a sight to see, but perhaps the more entertaining spectacle are the hordes of tourists who inch ever closer to the endangered reptiles, pointing and throwing up peace signs as they pose for pictures. Volunteers can frequently be found admonishing visitors for getting too close to the turtles, which is satisfying but not as satisfying as when the turtles take matters into their own flippers.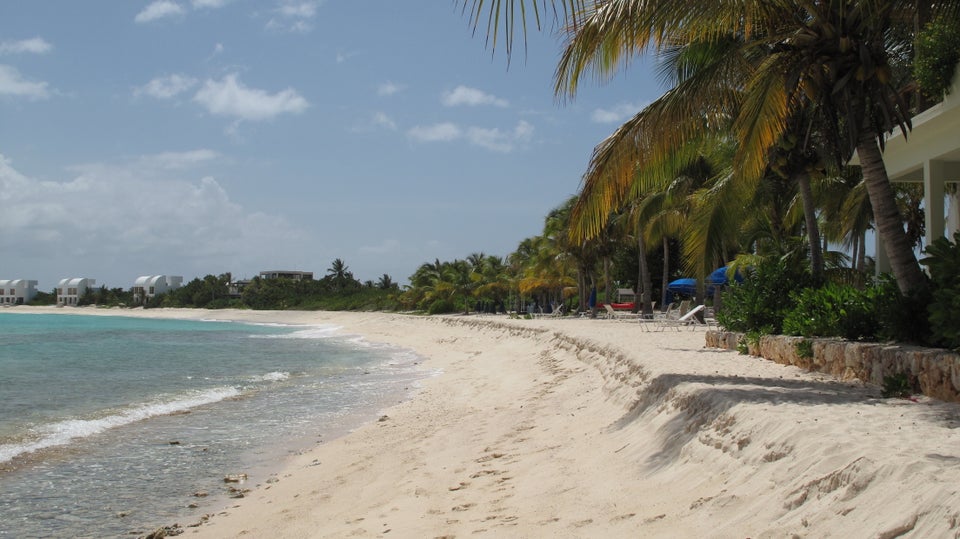 Sexiest Beaches In The World