A young Hawaii politician took a unique -- and short-lived -- approach to campaigning for higher office.
"Hey you! Help me make a positive difference in our community. Swipe right and let's talk," Ilagan's profile read. "This year, I am running for State Senate. I bet we can find common ground on issues and make a positive impact around us. Swipe right and let's get to know each other."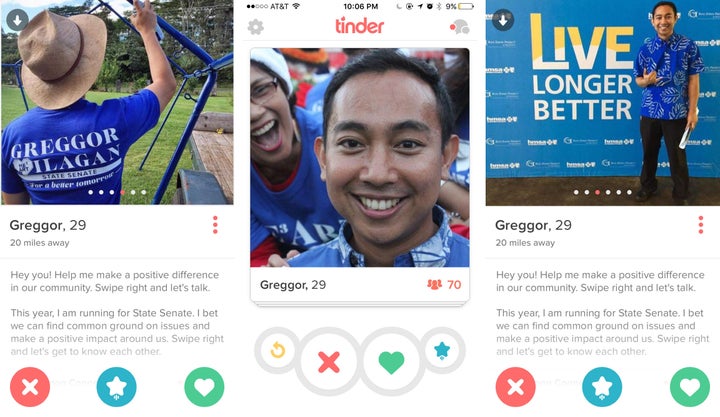 Tinder is a location-based dating app that allows users to view other people in their area based on gender and age. If two parties both swipe right on each other, they become a match, allowing them to chat with one another.
While Ilagan's tactic was innovative, it didn't pan out as he'd planned.
"At first, I put both genders — male and female," he told Civil Beat. "But because it's a dating site, there were actually a lot of guys that were hitting on me. I was always having to direct people back to the main focus."
When some of his matches asked him to go out on dates, for instance, he says he replied with, "Well, we can have a meeting and we can talk about government and maybe you can help out on the campaign."
Tactfully handling the one-on-one interactions, however, apparently became a bit too cumbersome. Iligan reportedly abandoned the approach last week, sticking to to social media sites like Instagram, Facebook and LinkedIn.
"Now I know why people don't campaign on it," he said of his Tinder experiment. "Tinder just has a different environment and different expectation. I learned the hard way."
Ilagan, who has appeared in The New York Times for opposing a ban on genetically engineered crops on the Big Island, is a two-term councilman in Hawaii County's district of Puna. He announced his bid for state Senate back in August and will run as a Democrat to unseat Sen. Russell Ruderman in the primary election.
Just not people looking to date him, apparently.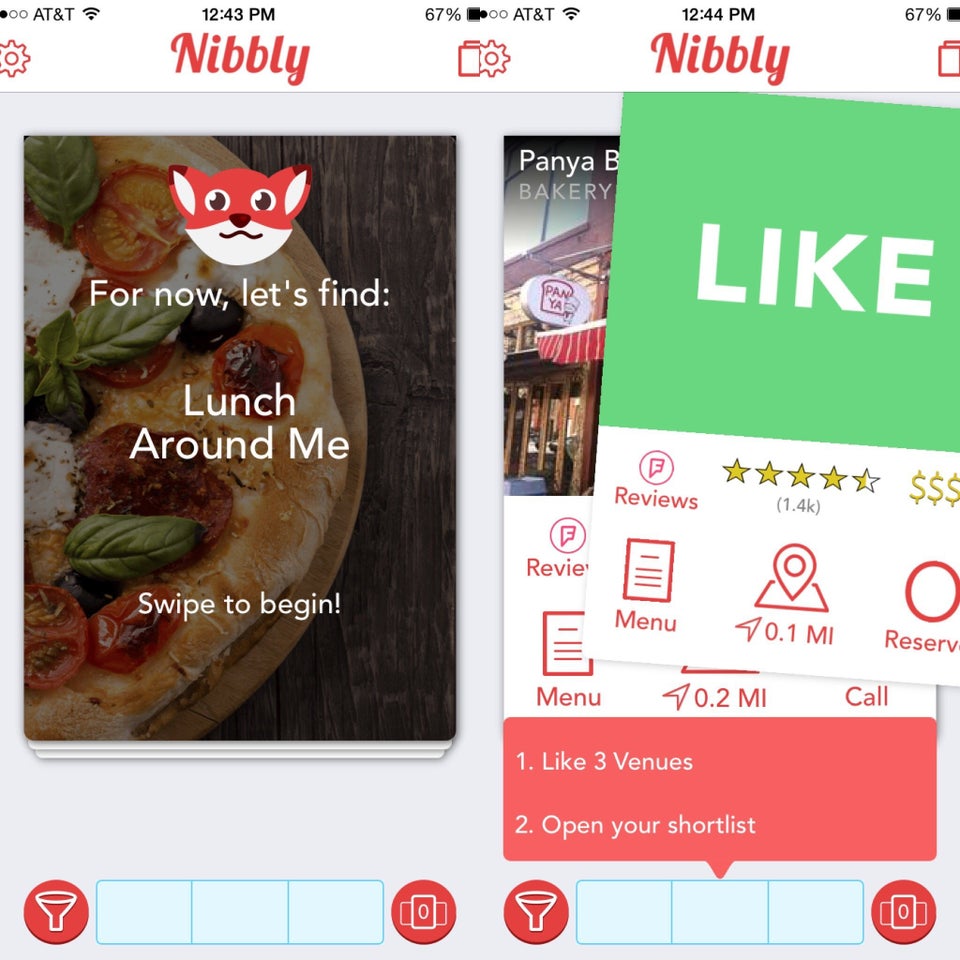 Tinder Spin-Offs
Support HuffPost
The Stakes Have Never Been Higher
Popular in the Community