With strong trade winds, volcanic heat and abundant solar and hydropower, the Hawaiian islands have a plethora of natural resources.
Yet the state is America's largest consumer of fossil fuels per capita, according to Hawaii's Environmental Council for the Office of Environmental Quality Control.
A bill currently going through the state's legislature aims to change that by setting the ambitious goal of using renewable energy exclusively by 2050.
If it passes, Hawaii could be the first state in the country to meet all of its electricity demand with renewable resources. Twelve percent of households on the island of Oahu have rooftop solar panels. The national average is 0.5 percent of households.
Mark Glick, the Hawaii State Energy Office energy administrator, said that economically speaking, the bill makes sense. Energy available from Hawaii's numerous renewable sources "competes favorably today with the cost of oil," he said, making a 100 percent goal "both lofty and achievable."
"We increased our renewable portfolio standards in 2009 to current levels," Glick said. The state set a goal of getting 15 percent of its energy from renewable sources by 2015.
Today, Hawaii is close to 23 percent, he noted, "and 2015 isn't finished yet."
Given that pace, the bill's proposal seems realistic. It establishes goals of 25 percent of electricity sales to be renewable by 2020, 40 percent by 2030, 70 percent by 2035 and 100 percent by 2050, "unless the acquisition of renewable energy is not beneficial to Hawaii's economy."
Dawn Lippert, the founder of the Honolulu-based Energy Excelerator and chair of the board of the Hawaii Clean Energy Initiative, said that establishing stretch goals are "very powerful tools to get stakeholders to align to action. When we set that [2030] goal, many people thought that it couldn't be done by 2030. And now what we see is really significant momentum in steps toward that goal. We're farther along that path than we thought we would be."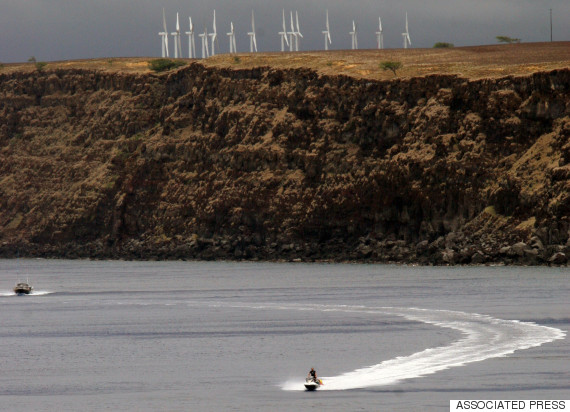 The Pakini Nui wind farm generates energy near South Point Bay on the Island of Hawaii.
Hawaii has at least 50 renewable energy projects spread over five islands, including the state's only geothermal plant on the eastern rift zone of the Kilauea volcano.
Thanks in large part to that geothermal plant, Hawaii Island (also known as the Big Island) is running on nearly 50 percent renewable energy. The plant produces electricity that is cheaper than petroleum fuels in Hawaii and generally cheaper than other forms of renewable electricity.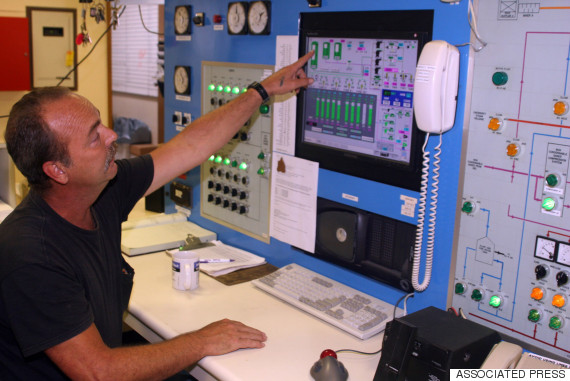 A Puna Geothermal board operator makes adjustments to regulate the steam pressure that produces electricity from the facility.
Not everyone in Hawaii, however, is on board with the renewable energy goals. Big hotels in Waikiki and other resort areas, for instance, use generators powered by natural gas as a way to cut their electricity bills.
Honolulu Civil Beat reported that a director for Starwood Hawaii wrote in opposition testimony to the measure that self-generators are an efficient way to produce electricity from fossil fuels and benefit customers with a "dramatic reduction in overall energy costs."

Hotels along Waikiki beach.
While Hawaii's plan is incredibly ambitious because it would encompass an entire state, it isn't the only place in the U.S. with a goal of going 100 percent renewable.
But Lippert emphasizes that for her, this isn't a race to be first.
"As global citizens, we want everybody in this race. Fossil fuels and clean energy are global challenges and we're all better off if everybody's headed in this direction," she said.
Related
Before You Go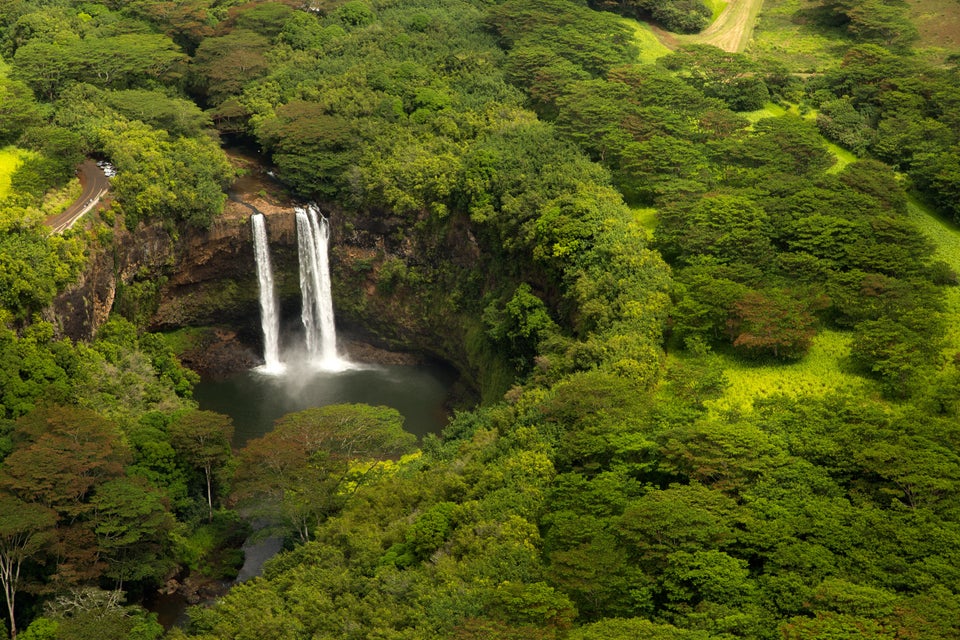 Hawaii In Photos