Coming off victories in the Michigan and Mississippi primaries earlier in the day, Trump jumped out to a commanding early lead in the Aloha State and never looked back.
He finished with 42 percent of the vote, followed by Texas Sen. Ted Cruz with 33 percent. Florida Sen. Marco Rubio and Ohio Gov. John Kasich finished with 13 and 11 percent of the vote, respectively.
With 19 delegates, Hawaii is the third-smallest Republican contest in the country, behind Vermont and Delaware, which each have 16 delegates, and is considered one of the bluest states in the country.
As of early Wednesday morning it was unclear how many delegates each candidate had won.
In addition to the four current Republican candidates, race dropouts Jeb Bush and Ben Carson also appeared on Hawaii's ballot Tuesday.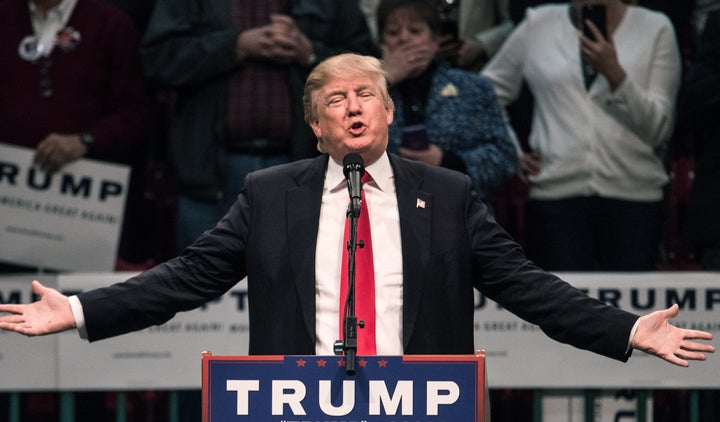 In an open letter on Monday, former Republican Hawaii Congressman Charles Djou endorsed Ohio Gov. John Kasich and urged voters not to support Trump, who Djou said has built his campaign around ugliness and anger.
"Mr. Trump uses offensive bullying centered on insults directed at war heroes like John McCain, comfort with white supremacists, and pushing an unparalleled level of immature vitriol into our nation's public discourse," Djou wrote. "Mr. Trump's pompous bluster isn't a sign of tell-it-like-it-is character, but of selfish immaturity unworthy of leading the greatest nation on earth."
Asked by Hawaii News Now in a phone interview Tuesday how the Aloha State fit into his campaign plans, Trump said it is "very important." He then praised himself and his 38-story hotel in Waikiki.
"As you know, I'm there a lot, and I have so many friends there," Trump said of Hawaii. "And I own a big hotel, as you know also, Trump International Hotel, and it's been a tremendous success. And we employ a lot of people at that hotel. It's large and beautiful. And it's one of your most highly rated hotels. Maybe, I think, it might be your most highly rated hotel. So you know, I have a big stake. I am certainly the only candidate to have many, many, many employees, take care of their education, their health care … to have many employees, and have really made a big investment. You know, guys like Rubio, they've never even been there before, frankly, before this. So I think I have a big advantage in that sense."
On Sunday, Sen. Sam Slom -- the lone Republican serving in the Hawaii state Senate -- called on Hawaii Republicans to support Ted Cruz.
"After eight long years of Barack Obama's failed policies, I want someone in the White House who respects the presidency, who respects the American people, and who respects the U.S. Constitution," Slom said in a statement. "Ted Cruz will excel on all those points and more."
Approximately 13,370 Hawaii residents cast a vote in Tuesday's caucus, up from the 10,228 who took part in 2012. That year, candidate Mitt Romney was the favorite.
Before You Go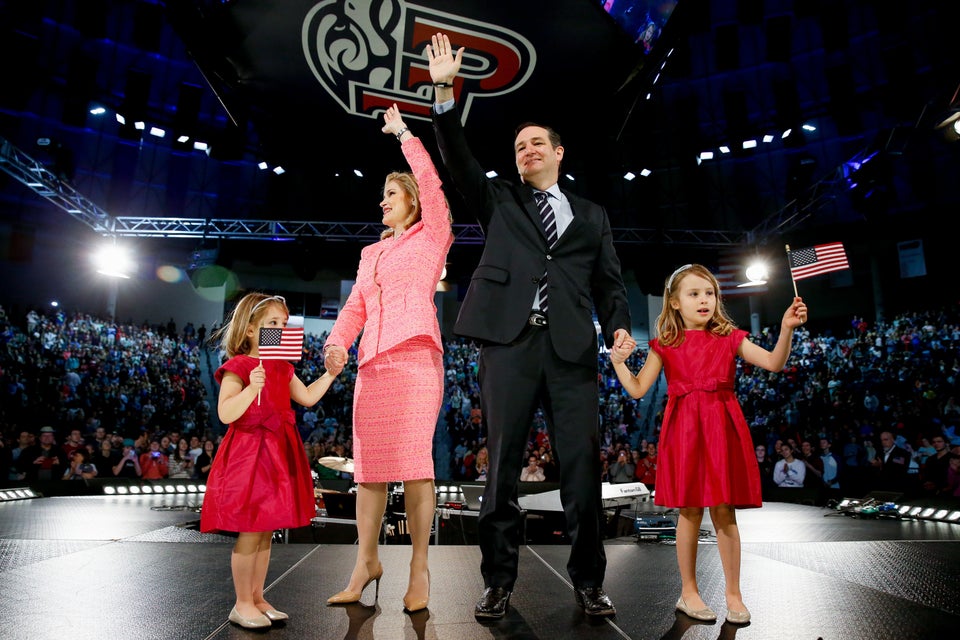 Declared 2016 Presidential Candidates
Popular in the Community