A group of Hawaii residents has come together in the wake of this month's deadly terrorist attacks in Paris to weave a mile-long symbol of love and support for the French people.
America's 50th state is well known for its "aloha spirit," which is often symbolized by the lei. So when Maui island residents Sherrie Austin and Ron Panzo began discussing what they could do to stand in solidarity with the French people, an idea quickly surfaced. 
"Let's send them a lei and remind them that kindness and love and aloha will prevail," Austin, the founder and president of Maui's Cynthia Rose Foundation, a nonprofit that tries to "inspire and sustain kindness and joy," told The Huffington Post. 
Panzo called it "a hug" from the people of Hawaii.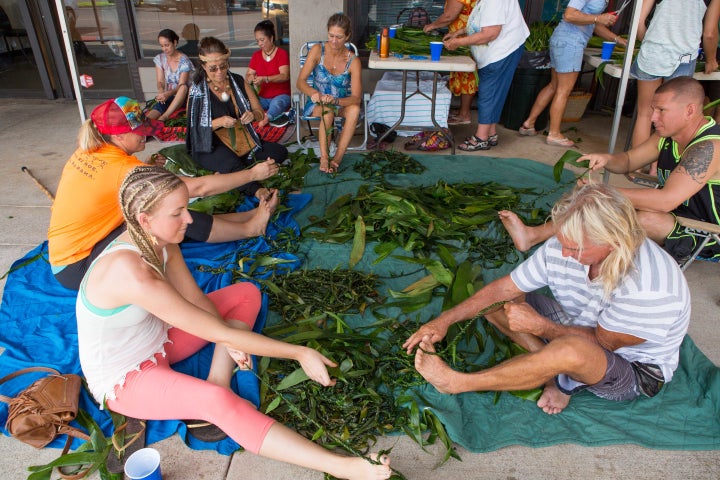 Volunteers immediately rallied around the idea, donating countless ti leaves for the lei, as well as money and hours of their time. As the Hawaiian saying goes: 'A'ohe hana nui ke alu 'ia -- no task is too big when done together by all.
By Monday, just five days after coming up with idea, thousands of dollars had been raised and more than half a mile of lei had been fashioned, Panzo told HuffPost. 
"It was bigger than us," he said of the project. "It was meant to be."
"The people of the world need to hold onto the things that bind us together -- the feeling of togetherness, unity, family and the biggest one of all ... LOVE," the group wrote on its website.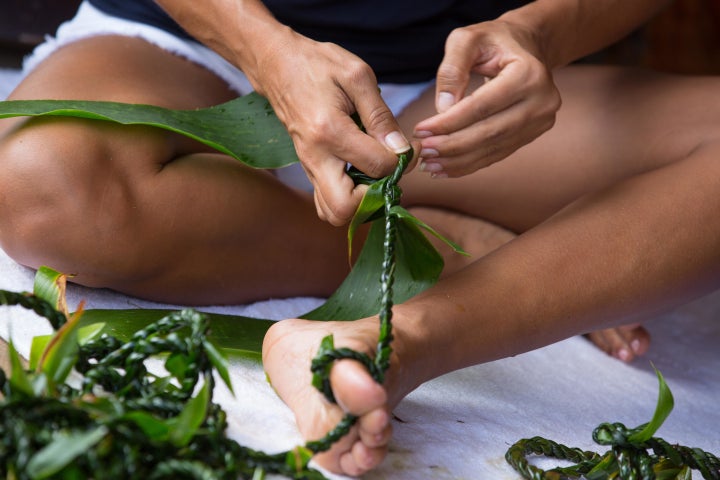 Organizers of the Lei for Paris project say they hope to have the lei finished in time for it to reach Paris by Thanksgiving Day. United Airlines has agreed to fly it the more than 7,400 miles free of charge, Panzo told HuffPost. 
While the lei will start out as a single, unbroken strand, Panzo said the plan is to segment it into eight equal lengths, which will be distributed at different events and locations around the city, including the memorial sites. To do that, organizers have teamed up with a group of Maui youth leaders who are traveling to Paris to attend the United Nations COP21 climate change conference. 
Ultimately, Lei for Paris organizers hope their creation will "stand as a bright light to overpower the negativity in the world today."
PHOTO GALLERY
Messages Of Solidarity For Paris
REAL LIFE. REAL NEWS. REAL VOICES.
Help us tell more of the stories that matter from voices that too often remain unheard.