By OSKAR GARCIA, THE ASSOCIATED PRESS
HONOLULU — The Hawaii Senate is expected to pass a bill legalizing gay marriage on Tuesday, the final step for the state Legislature before sending the special session measure to Gov. Neil Abercrombie.
The bill allowing same-sex couples to wed on the islands starting Dec. 2 is expected to pass easily barring any unexpected surprises.
Senators are taking up the bill a second time because of changes made in the House, where the bill was amended and passed after a five-day public hearing and two lengthy floor sessions. An earlier version of the bill passed the Senate 20-4 with one lawmaker excused.
Senate lawmakers are expected to make two decisions Tuesday. First, senators will decide whether to accept the amended bill from the House. If they do, they'll take a final vote on whether the bill should pass.
Sen. Clayton Hee, head of the Senate's judiciary committee and the key lawmaker ushering the bill through the chamber, has said he expects the session to take about an hour and the voting results to mirror their last result.
Abercrombie has indicated he would sign the bill as currently written.
The House amendments delayed the dates ceremonies could begin, slightly expanded an religious exemption for clergy and organizations and removed regulations determining how children of same-sex couples could qualify for Native Hawaiian benefits in the state.
The measure is the culmination of more than two decades of debate in the state, where two women in 1990 famously applied for a marriage license, touching off a court battle and eventual national discussion on gay marriage. The case led to Congress passing the Defense of Marriage Act in 1996, part of which was struck down earlier this year by the U.S. Supreme Court. The decision that legally married same-sex couples could qualify for federal benefits led Abercrombie to call the special session in Hawaii.
The Senate vote would put Hawaii alongside Illinois, with both states a signature away from legalizing gay marriage. Another 14 states and the District of Columbia currently allow same-sex marriage.
Oskar Garcia can be reached on Twitter at http://twitter.com/oskargarcia
Before You Go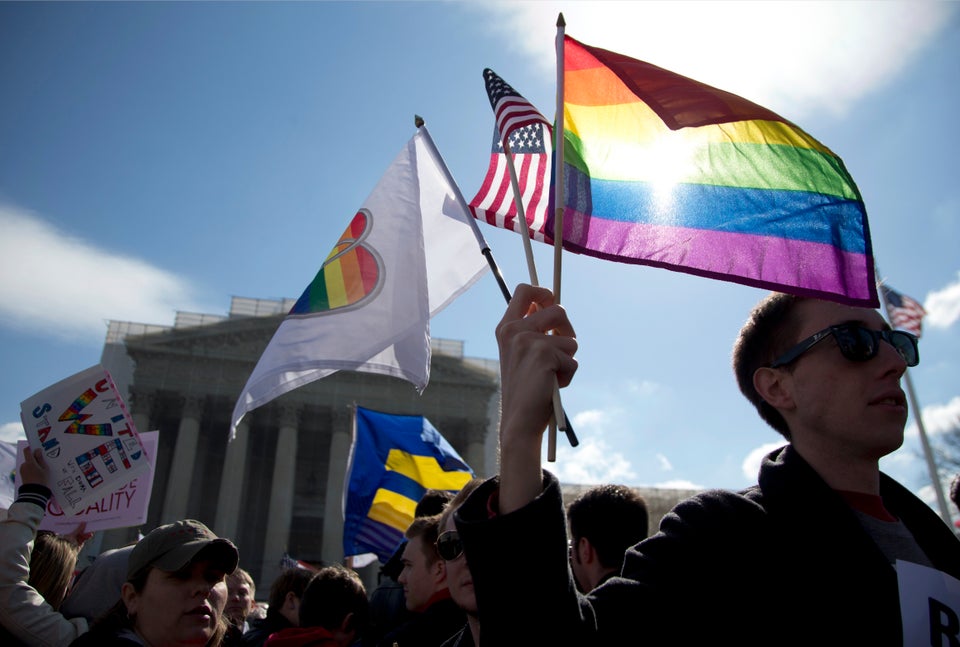 Supreme Court Proposition 8 Case
Popular in the Community