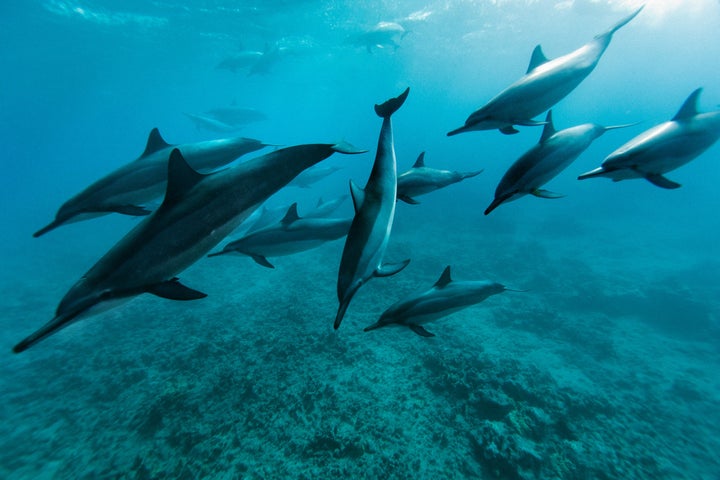 Tourists may soon be barred from swimming with Hawaii's emblematic spinner dolphins if the federal government gets its way.
A new rule proposed Tuesday by the National Oceanic and Atmospheric Administration National Marine Fisheries Service would prohibit the activity within two nautical miles of the state and between several islands, effectively ending the popular animal encounters. Tour boats and recreational swimmers would be required to stay at least 50 yards away from the animals.
The reasoning? The nocturnal dolphins need sleep.
"The easily accessible Hawaiian spinner dolphins face heavy and increasing pressures from people seeking a dolphin experience," NOAA said in a statement. "Chronic disturbance to resting activities can negatively affect the health and fitness of dolphins."
The highly energetic cetaceans, as their name suggests, are known for their aerial displays and impressive leaping. But the animals hunt at night and return to sheltered bays and coastlines in the daytime to rest and breed. Tour boats toting snorkel-clad travelers, of course, operate on an opposite schedule.
If humans are allowed to continue such close encounters, researchers worry the animals could be harmed over time.
"The expectations of tourists will have to change to accept dolphin viewing only and no swimming with wild dolphins," Ann Garrett, an assistant regional administrator with NOAA, told BuzzFeed News.
The agency also announced the potential for future plans that would impose time restrictions in certain protected bays that serve as "essential daytime habitats."
The Marine Mammal Protection Act already prohibits the harassment or capture of such creatures in U.S. waters, and under current rules, tourists and tour operators must ensure their actions won't result in behavior that would harm the dolphins.
But NOAA warns swim-with-dolphin experiences could actually be a form of such harassment among local populations as the animals are starved of proper rest.
"Spinner dolphins disturbed during rest may engage in avoidance or distress behaviors, which require energy, and disturbance detracts from the dolphins' abilities to recuperate from energetically demanding behaviors such as foraging, transiting to and from offshore foraging grounds, and nurturing their young," the proposal reads.
The new regulations, if passed, would affect more than 200 tour operators in Hawaii, but many have already thrown their support behind the plans, which were first proposed earlier this year, according to The Associated Press.
NOAA will now accept comments on the proposal for the next 60 days. If passed, it'll be about a year before the rules are finalized.
Clarification: An earlier version of this story used a headline stating Hawaii hoped to end human-dolphin interaction. The agency involved is actually NOAA's National Marine Fisheries Service, a federal enterprise.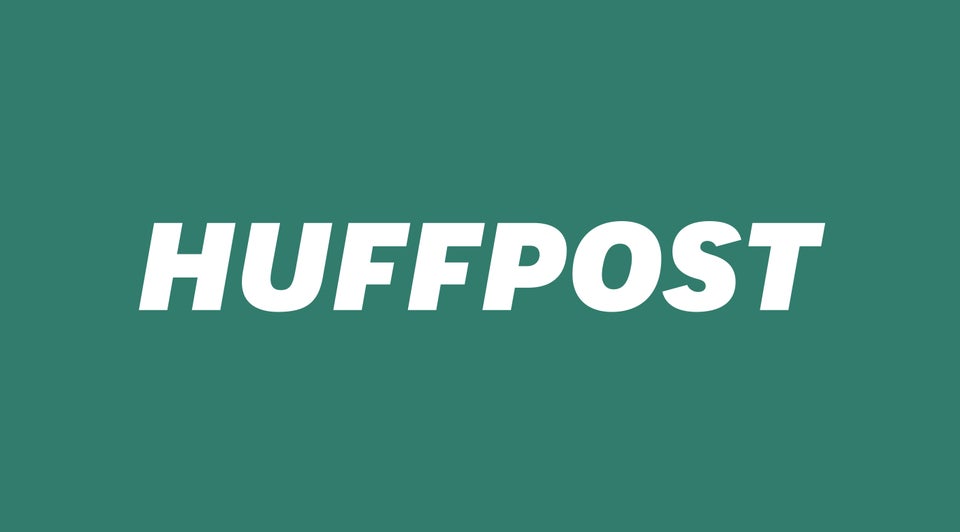 25 Things That Only Happen In Hawaii