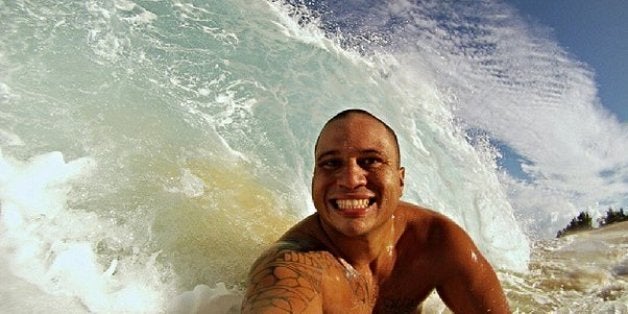 Every state has its thing. Colorado has skiing, Texas has rodeos, and Hawaii has surfing. And trust us, when the surf is up... Oh, it's onnnnn.
Earlier this week, Oahu's North Shore saw waves up to twelve feet high and the locals soaked up every minute of it. For many, the swell signaled the start of the North Shore's famed winter surf season.
So, in honor of the unofficial inauguration of the season of waves, we celebrate the only way we know how.
(Cue the music...) This is how we do it!
We glide, slide it and pop back up again...
We save tourists from themselves...
We hang under the coconut trees...
We smile for the selfie splashes...
We drop in to say hello...
We take in the explosive views...
And we free fall for fun...