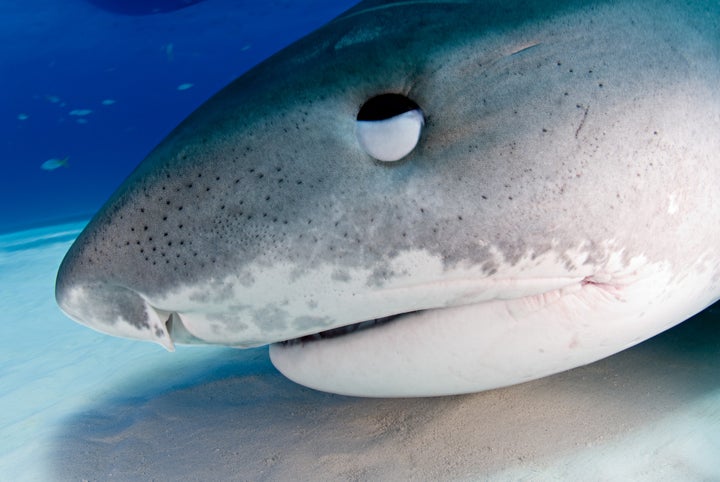 In an interview with KITV News, Lee said he was swimming off Lanikai Beach in Kailua when out of nowhere he "felt a yank" on his legs. He turned around to find a tiger shark -- which he described as a "big guy" -- with both of his legs in its mouth. 
As the shark repeatedly pulled him under, Lee threw punches in a desperate attempt to fend off the animal, KITV reported.
When Lee finally escaped to the surface, he said, "I was holding his eyeball. So I let it go and was treading water." 
A father and son kayaking in the area heard Lee's screams and came to his rescue, paddling him to shore. Lee lost so much blood, doctors said, that just a few more minutes without aid would have been fatal, according to KITV.
"I could feel the blood leaving my body, and there was a big trail," Lee said.
Lee, an avid athlete, lost one foot and likely will undergo surgery to repair the second. While he's eager to get back to his active lifestyle, he admitted it will be a while before he'll get in the water again.
"I got a little PTSD, you know," he told KITV. "Sometimes when I close my eyes, I can still see the shark."
Watch KITV's full report and interview with Lee below:
Calling all HuffPost superfans!
Sign up for membership to become a founding member and help shape HuffPost's next chapter