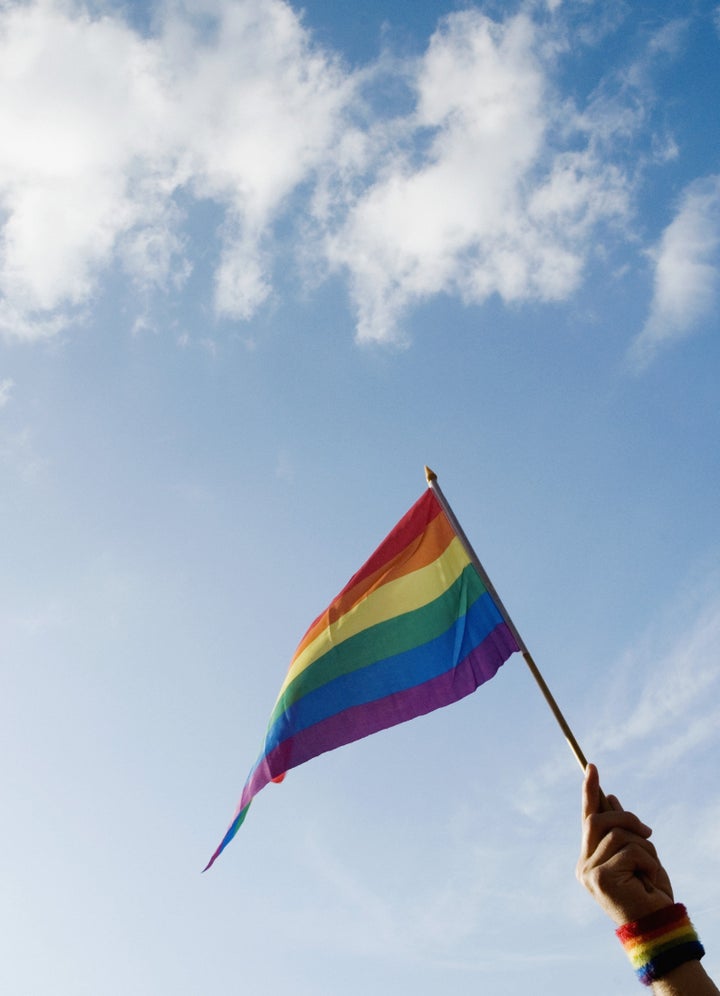 The center of the universe for making change this 4th of July weekend is Hawaii. That's right -- the 50th state is 2010's Wimbledon for the effort to battle LGBT discrimination, and Governor Linda Lingle is playing on center court. And, apparently, she is straddling the net.
While she has placed HB444 on a list of bills that she may veto, it's not exactly clear what she will do. She has to make a decision by July 6. If she wanted to veto it, she could have vetoed it a month ago. If she wanted to sign it, she could wait until the last minute. Or she could let it become law without her signature.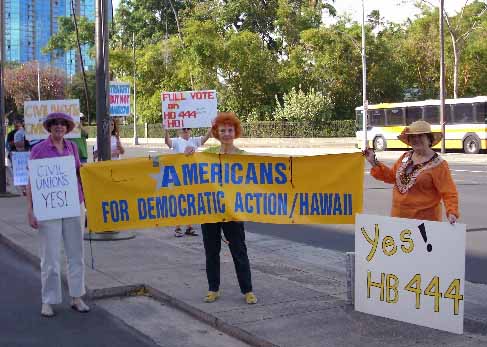 Obviously, ADA and I support the bill. And ADA/Hawaii has been working hard for its enactment. When the bill stalled in the legislature, ADA Hawaii circulated a petition and gathered signatures demonstrating that Hawaiians wanted the bill to be debated and passed in the state legislature. They sent letters and joined demonstrations, calling for a full vote for civil unions.
The case for marriage and civil unions is simple and related -- couples who want to make a loving and legal commitment to each other should be acknowledged and not discriminated against by their government. Civil unions are legally recognized partnerships in the state in which they are permitted and many couples have found civil unions to be a step towards equality. If HB 444 is enacted, both same-sex and heterosexual couples will have the opportunity to enjoy the same legal benefits that married couples have enjoyed for years: the ability to visit loved ones in the hospital and obtain their medical records, rights relating to insurance, health and pension benefits; and co-parenting rights. All of these liberties are provided to married couples regardless of the state of their relationships; enactment of HB444 would extend these protections to same sex couples.
As of today, fourteen states including Iowa, Washington, Oregon, and Wisconsin, plus the District of Colombia, have legalized either civil unions or marriage equality laws. Which way will Governor Lingle go? I urge her to be Reaganesque on this bill and to emulate the Old Gipper as he did with a bill he really opposed -- plant-closing notification. President Reagan really opposed the plant-closing notification bill vetoing a broader trade bill as well as a separate plant-closing bill, with the help of Senator Dan Quayle (R-IN), the Chamber of Commerce and their free trade allies. But eventually, the political pressure was great, and so Mr. Reagan let the bill that the Democratic Congress passed become law without his signature -- the only time that happened during the 8 years of his presidency. He got to maintain his reputation as a guardian of the free market without actually having to face the political consequences for the ineffectiveness of his economic policies.
In that regard, there is no need for Gov. Lingle to symbolically stand in the school house doors and threaten to block progress. There is no need for her to etch her image in history as an instrument of discrimination. All she has to do is ... nothing. And Hawaii, and our nation, can take a step forward.

Popular in the Community