It takes a lot to shock Twinkle Borge.
The stout 46-year-old woman has been homeless — or as she would prefer to say, houseless — for more than a decade.
In the last few years alone, the de facto leader of The Harbor, which is now Hawaii's largest and most unusual homeless community, has witnessed a man hang himself, cleaned out a camp with dead dogs, and watched a man set himself on fire.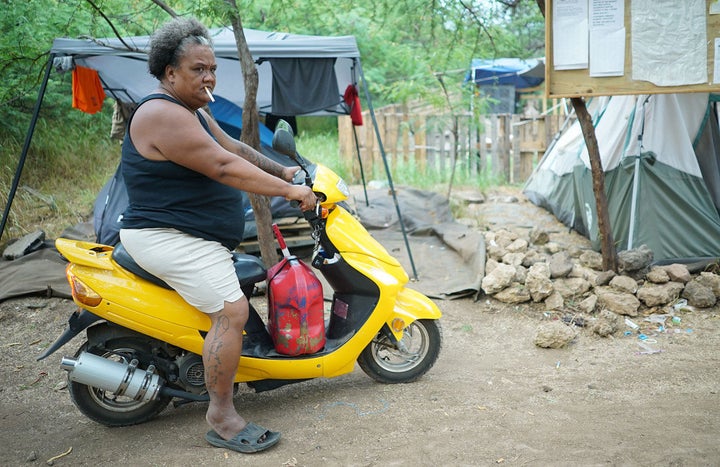 Still, the first time Twinkle visited Adam Luafalemana-Fuiava's campsite she was horrified to see that the teenager's bed was nothing more than a thin blanket spread out on the ground.
"I know I shouldn't be telling you this," Twinkle recalls saying to Adam. "But that's fucking ghetto."
At least put a tarp underneath the blanket, Twinkle thought to herself. Or a pallet. Anything would be better than sleeping in the dirt.
Twinkle took Adam to another part of The Harbor, where she'd built a spare campsite for herself with a simple floor and walls made from wood pallets. It had a stove and a little shelf with canned food. And elevated beds. Then she asked Adam if he and his family would like to live there.
The 16-year-old started crying.
"You would do that for us?" he asked her.
"I would do that for anyone," she said.
Hand-scrawled signs warning "no trespassing," "go away" or "keep the fuch out" are posted along the many paths leading into The Harbor, which sits on 19 acres of trees and scrub brush between the Waianae Boat Harbor and Waianae High School's rear parking lot.
But for the more than 200 people who have found refuge in the encampment, being at The Harbor — and therefore under Twinkle's care — is like being family. No one gets left behind.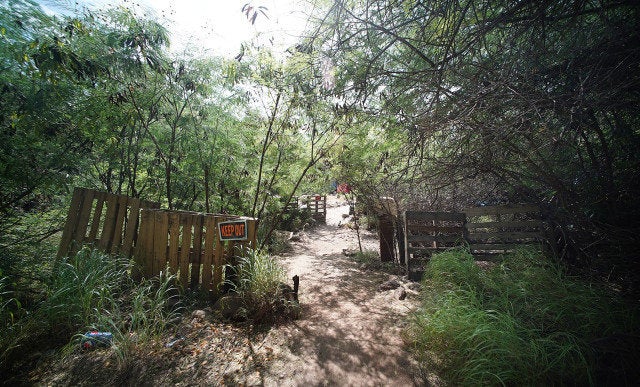 As Hawaii struggles to find solutions for its growing homeless population, The Harbor residents have come up with an answer of their own.
Nearly 5,000 homeless people live in the open or in temporary shelters on Oahu, a number that continues to grow even though homeless populations on the mainland are dropping. In the last few years, city and state officials have tried -- unsuccessfully -- to solve Hawaii's homeless problem by implementing bans on sitting or lying on public property and "sweeping" homeless encampments that have taken root in urban neighborhoods.
The Harbor encampment has defied the odds; it's existed largely unmolested by authorities for more than a decade. That's a testament to the fact that The Harbor is self-governed and mostly self-policed, a fairly well-functioning, community-based solution to the homeless problem, former Waianae Harbormaster William Aila says.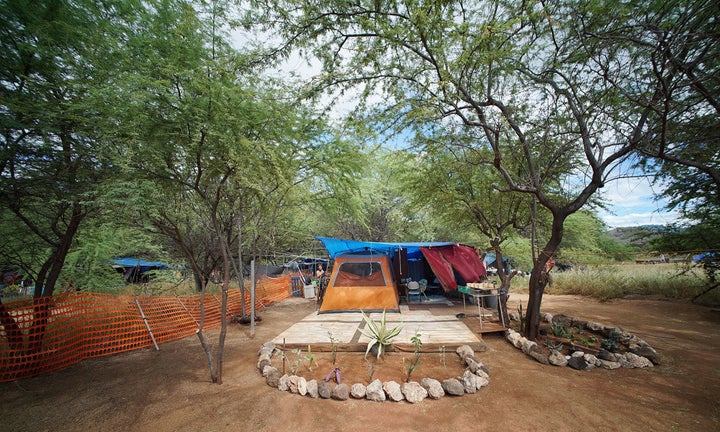 There is no other place in Hawaii like The Harbor — even though the state has the highest per-capita homeless population in the country and the islands are dotted with homeless encampments.
The first rule of this extraordinary homeless community is that there are rules. And leaders. And an order to who pitches a tent where and when.
The camp is divided into three sections, each with at least two section captains, who report to Twinkle. If titles were given, Twinkle would be the governor, and Rose Loke Chung-Lono, one of several women who have taken it upon themselves to create a sense of structure in the camp, would be mayor.
Most of the camp's captains are women. Loke says women are stronger emotionally when it comes to this kind of work, their maternal and protective instincts easily triggered by threats to their home.
"Women spin faster when it has to do with children than men do," Loke says. "Men go get mad, but women (are) going to do something about it."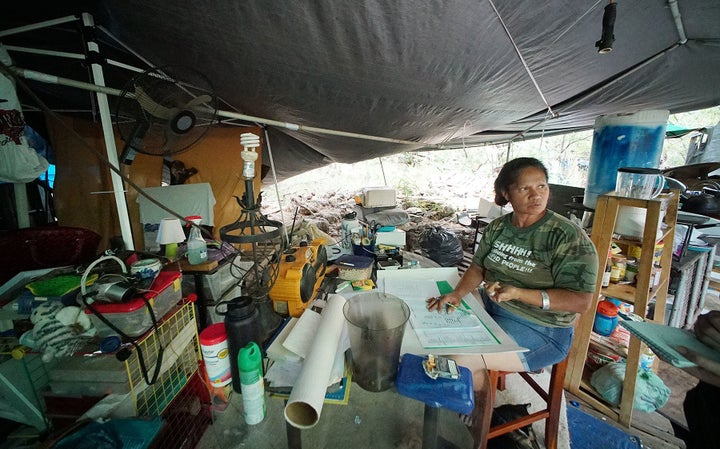 In The Harbor, law and order is a simple concept. Don't steal, and have respect for yourself and others.
For example, respecting the boaters who pay for the four water faucets out in the boat harbor parking lot means not showering until after 4:30 p.m. and giving boaters access to the faucets whenever they need it. This can be hard because the biggest daily necessity is water, which residents must haul from one of the faucets to their campsites.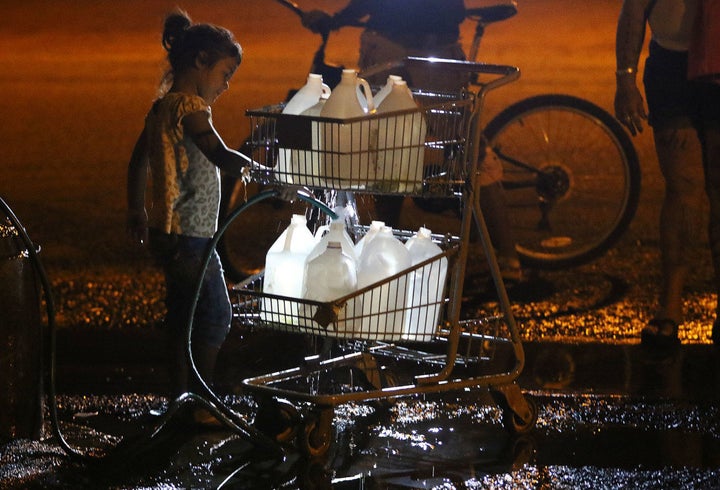 Twinkle and Loke give people a warning for minor infractions, but it's the big stuff, like stealing from the high school, that they won't put up with, because that puts the entire camp in danger.
In August they booted someone who was letting high school kids hang out in the bushes while cutting class. Dropping someone from the camp is serious business, and the two women don't take it lightly.
"It is devastating," Loke says. "It hurts me and Twinkle a lot to kick somebody out, because where are they going to go next?"
It's also dangerous business. The only time they wear closed-toed shoes is when they need to deal with trouble at a campsite.
"Strap 'em up, girl," Twinkle will say, and the two women will go marching through The Harbor, calling on camp residents to fall in line behind them as they go.
Houseless, Not Homeless
Twinkle has lived in The Harbor since 2006, a few years after she lost her home, her job, and then her son. (The former Big Brothers Big Sisters employee says her downward spiral started when she fell in love with a meth user.)
She and Loke encourage people in The Harbor to say they are not homeless but simply houseless. The words are just two letters apart, but it makes a big difference in how people think and feel about themselves. And how well they get along in The Harbor.
"Your home is a castle if you make it a castle," Loke says. "Your home is a dungeon if you make it a dungeon. Your home is whatever it is that you feel comfortable in."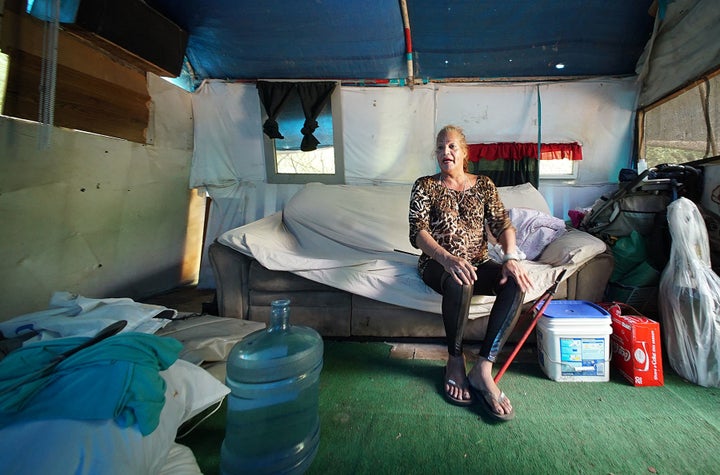 Shina Gonzalez, for example, spent two years building her little two-room shack from tarp and pallets and sheets. It's the only camp in The Harbor, she proudly boasts, with a little white door that locks — and a karaoke machine.
In another country, The Harbor might not even be considered a homeless encampment. A shantytown, maybe. A rural village with few resources.
People have babies in The Harbor. Some even draw their last breath here. Each life event is witnessed by neighbors so close they can hear the pop of a soda can being opened in the tent next door.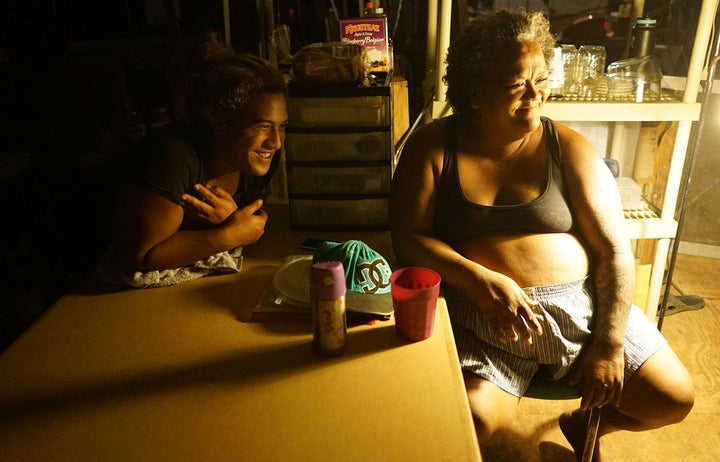 Neighbors share meals, generators, cigarettes. They sit around in camping chairs and gossip. Twinkle organizes Christmas and Halloween parties for children. People who make camp along the outer edge of The Harbor are rewarded with stunning sunsets and ocean views.
But that's not to say The Harbor is always an idyllic place to live.
Life On The Edge
Most people in The Harbor get food stamps. Some get welfare, too. Many people pick up temporary or under-the-table jobs throughout the month. A few, like 19-year-old Hannah, work full time — commuting by bus to Waikiki or Kapolei every day.
But steady work near The Harbor is hard to come by. A 58-year-old man, who goes simply by the name Kiawe, says he's walked up and down the coast looking for work.
"I've applied everywhere," he says. "Even McDonald's. Nobody calls. Maybe it's my age?"
Standing at a weekly food distribution event in the park, the shaggy-haired man lifts his right foot and points to a hole in the bottom of his shoe. My feet hurt, Kiawe says.
Twinkle estimates that 75 percent of the people living in The Harbor are current or former Meth users.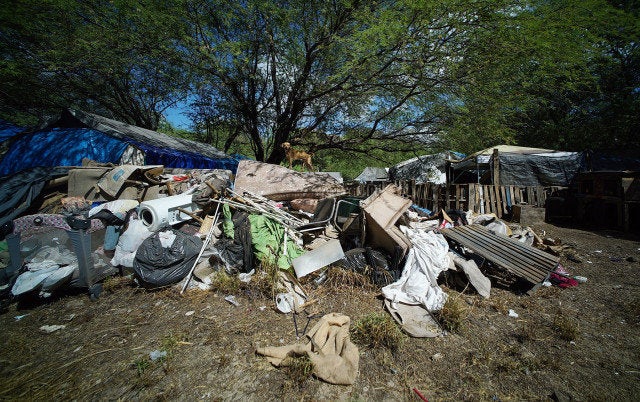 Paula, who moved to The Harbor in August with three of her children, says she knows of eight drug dealers who sell in The Harbor. Paula's son heard someone offering to trade meth for two cold Heinekens the week he moved in. The drug can be bought for a pair of rubber slippers, Paula says.
One woman in the camp — who neighbors say is a chronic meth user — has eight children. A few of them live in the camp, but most are cared for by relatives. She has a toddler who is only at the camp once in awhile. But sometimes he stands barefoot, all alone, surrounded by piles of rubbish, his legs covered with dirt and bug bites.
Some people became homeless because of drugs, Loke says. But she knows others who became drug users after they lost everything. People will do just about anything to escape the harsh realities of their life, she says.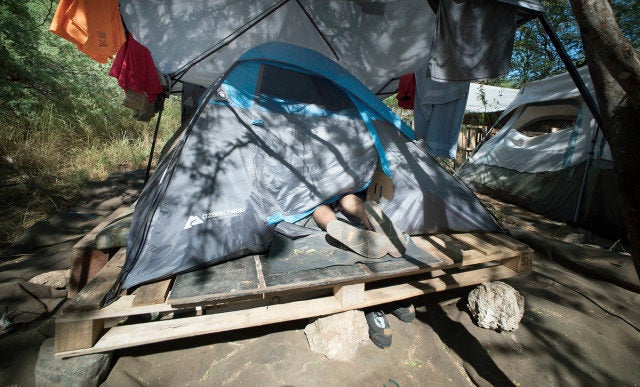 Depression also stalks the camp, taking a particular toll on the women.
"Your sense of self worth goes away," Paula, who sleeps most of the day when she's not looking after her kids, says.
Twinkle will sometimes even move children — who sometimes need more care than their parents can provide — into her campsite, which has a multi-room structure for cooking and hanging out as well as several tents for sleeping.
"I worry more about the kids than anything," she says.
Learning To Survive
Put the children from The Harbor up against other kids in a survival situation, and The Harbor kids would excel, says Loke.
"Our kids would actually teach that other child how to do something," Loke says.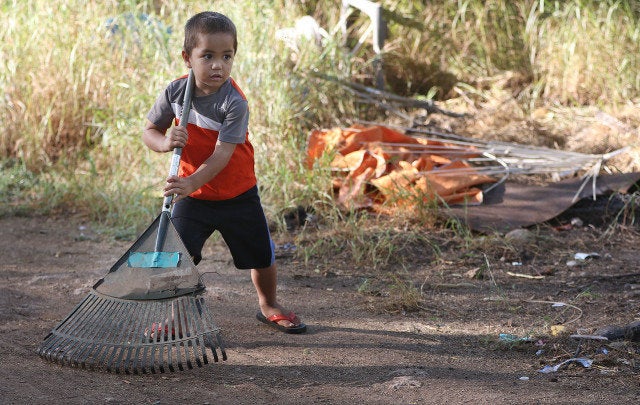 Three-year-old Pohaku, for example, only lives part time at the camp. But he knows how to use a broom handle to push up the tarp that covers his auntie's camp and drain the water that collects in a rainstorm before it brings down the whole roof.
At 15, Maelia knows how to make flour from the kiawe beans that grow in the woods, and to pull the stinger off a scorpion.
They know how to fetch water, cook on an open fire, gather wood. They can amuse themselves easily, and make games out of the simplest of objects.
But there are other lessons that come with growing up homeless and struggling to get by.
Children in the camp learn that little plastic baggies are used for drugs. Even the youngest know several nicknames for meth.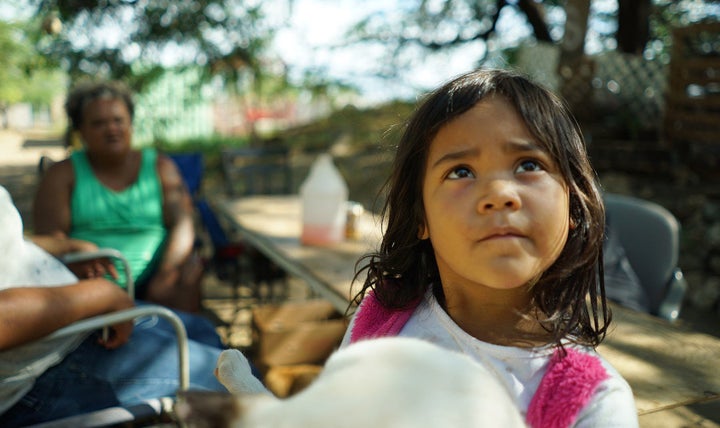 More than one child has had to beg outside of a grocery store for cash after their mother spent all her money on drugs, says Twinkle.
Kids learn which neighbors will feed them when they run out of food at home.
Paula's 13-year-old daughter has learned to never tell strangers even the tiniest details of camp life. Other teens her age talk openly about their families and lives. They don't think twice about sharing secrets with anyone who has access to Facebook or Snapchat.
But for homeless kids, survival and stability — such as it is in The Harbor — requires a more careful approach to life. The older ones know as well as their parents how precarious their position is.
'Where's Everyone Going To Go?'
Some people — including local politicians and developers who have their eye on this state-owned property in the middle of the town of Waianae — would like to see The Harbor cleared, the homeless moved elsewhere.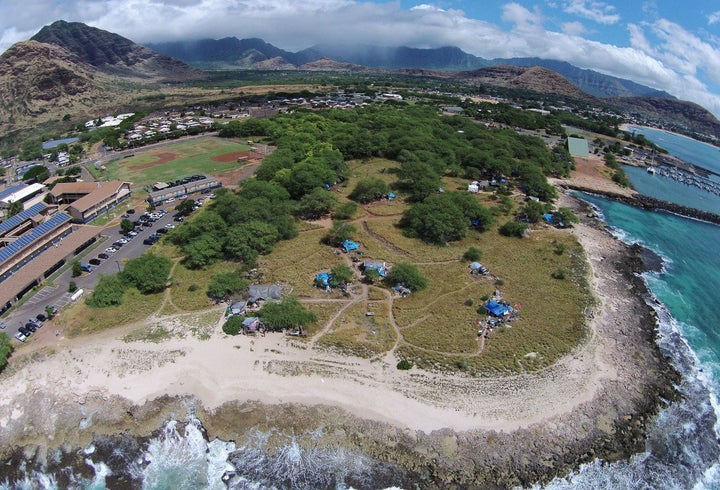 State Rep. Jo Jordan, whose district includes Waianae, is beginning to push harder for state action to clear the camp.
"I truly think that compassionate disruption is a good tool," Jordan says, using the controversial phrase made popular by Honolulu Mayor Kirk Caldwell. "If we continue to do the compassionate disruption, maybe something would trigger in the individual to say 'I'm tired of moving, I'm tired of losing all my personal belongings constantly.'"
But most residents along the Waianae coast appear to have adopted a live-and-let-live attitude when it comes to the encampment.
"The homeless here, we treat them just like any other human being," says Marina Dominguez, a Nanakuli resident who uses the park adjacent to The Harbor. "They don't bother anyone. They stick together. They just need more help."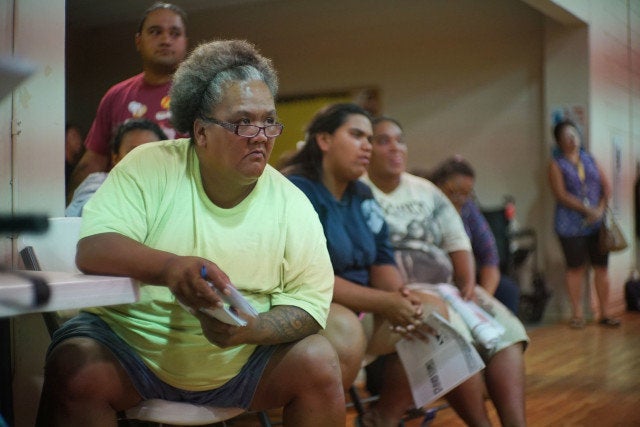 State Sen. Maile Shimabukuro is also not as set on having The Harbor removed.
Shimabukuro would like to see alternative housing solutions, like legalizing trailer parks or changing Hawaiian Home Lands rules, put in place. There are many in The Harbor, she points out, who feel more comfortable being outdoors than being forced into a shelter.
"Hopefully there can be some solution that suits this population," Shimabukuro says. "What we've been doing so far isn't quite the right fit for them."
This summer, city and state officials cleared out the two large largest homeless encampments in Honolulu. Then, in October, Gov. David Ige made national headlines when he declared a state of emergency around homelessness, a move that freed up more money for programs but also allowed him to fast-track construction of new homeless facilities by suspending the rules governing procurement and permitting, among other things.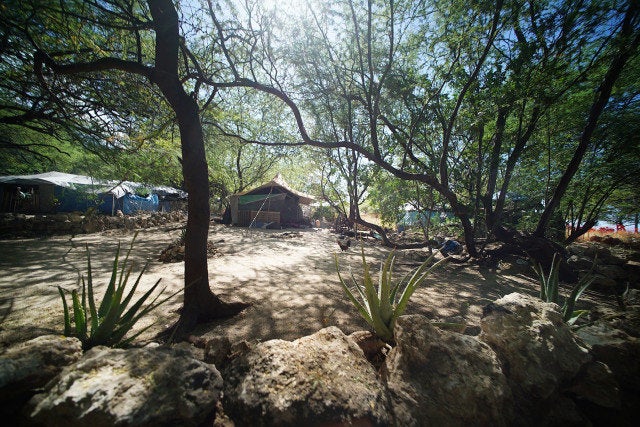 But sweeping The Harbor without real alternatives in place for its residents would be a mistake, argues Aila, their former landlord of sorts.
"You would destroy something that is working right now with very little government aid or investment," he says.
Although Ige's top homeless advisor has said any plans for The Harbor would be carefully considered first, the camp does occupy public property. That they are there without permission is not lost on the people who have made The Harbor their home. It can't last forever.
"Honestly, I'm surprised we are still there," Twinkle says. "I thought they would have come in a long time ago to do a sweep. But in reality, where's everyone going to go?"
More photos of life in The Harbor: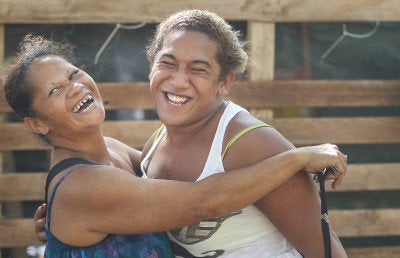 The Harbor Homeless Camp In Hawaii