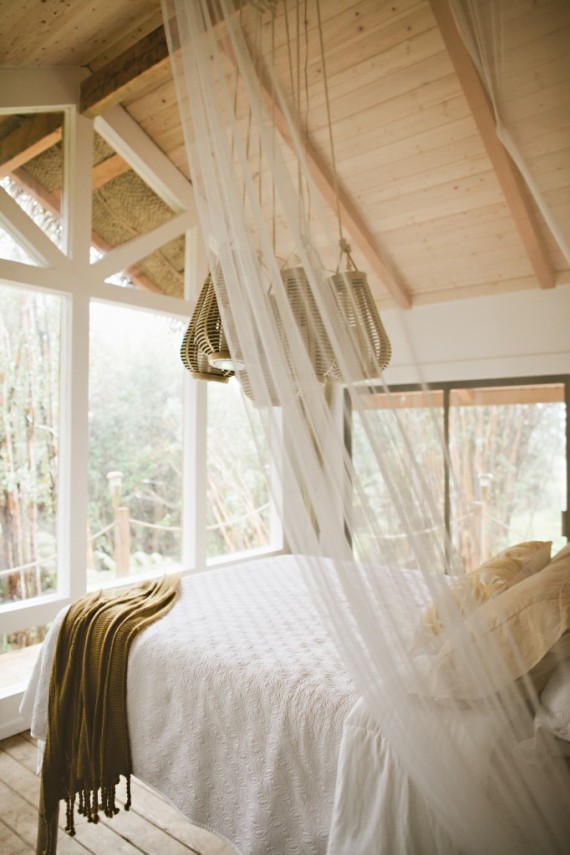 It only has 230 square feet of usable floorspace, but its wrap-around lanai offers a 360-degree view of the surrounding canopied flora and almost every detailed inch inside is Pinterest-worthy thanks to owner and blogger Kristie Wolfe.
Wolfe's earthy-chic DIY projects include the bedroom's solar lantern chandelier and platform bed, the bathroom's hanging rope lights, porthole windows and rock sink, and the amazingly nap-worthy hanging bed, made from a trampoline and rope, that dangles below the treehouse and swings gently in the jungle shade.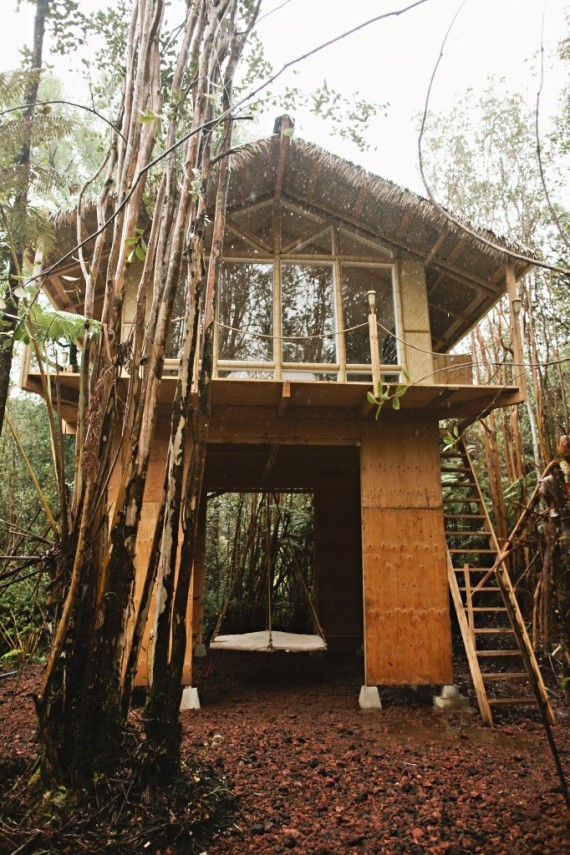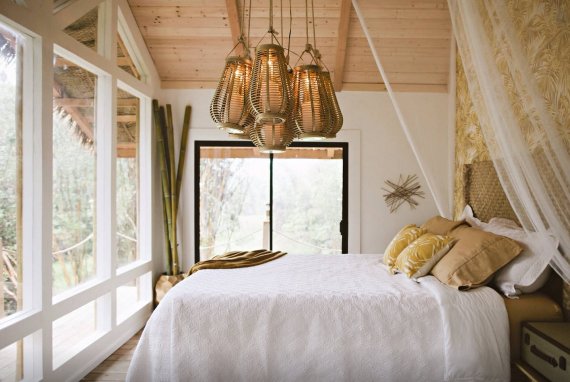 The treehouse is completely off the grid in Puna's Fern Forest, running off solar power and rain water catchments -- you'll literally be bathing in the rain, with tillandsia air plants sprouting throughout the shower area.
Of course, some creature comforts will be sacrificed: The rain catchment water isn't treated and should not be consumed, and once the solar-powered battery runs out of juice, you'll be out of power until the solar panels can recharge again.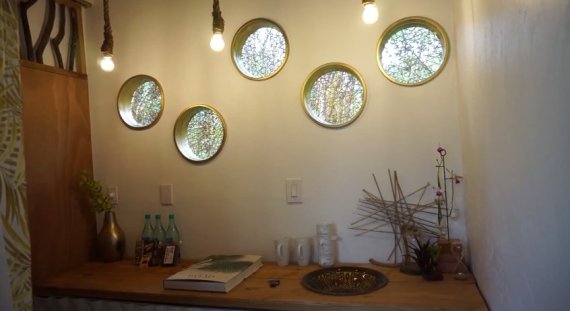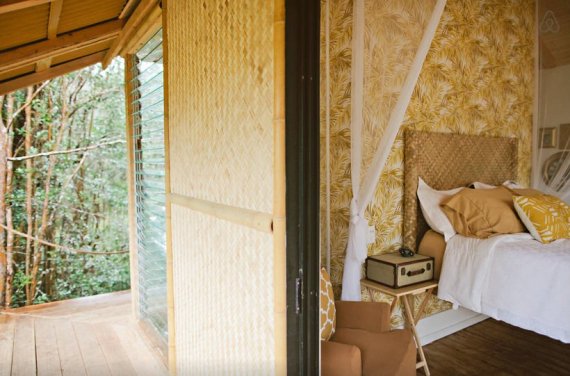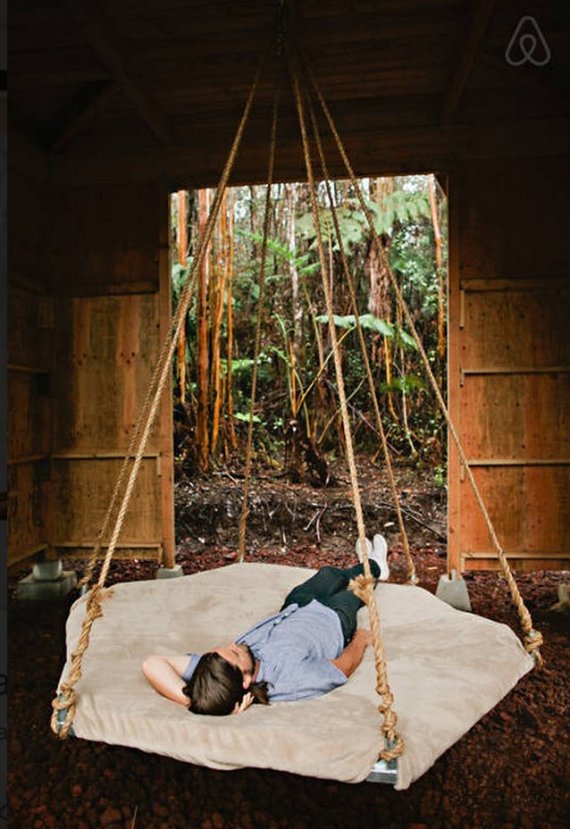 All photos courtesy of Kristie Wolfe.
The treehouse was made from "many sustainable materials," Wolfe told The Huffington Post, with "bamboo throughout and tundra cork bark in the shower."
"The thing I love about the Big Island," Wolfe said, "is its diversity, volcanic flow, world-class snorkeling, black, green and white sand beaches and sometimes even snow on Mauna Kea."
Good luck mustering up the motivation to explore, however, if you stay in this dreamy retreat.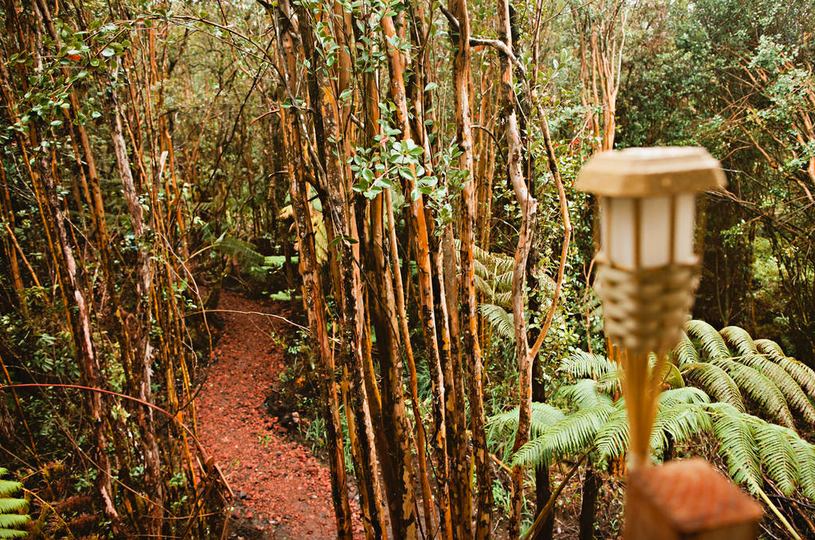 Julie Harmen (Courtesy of Kristie Wolfe)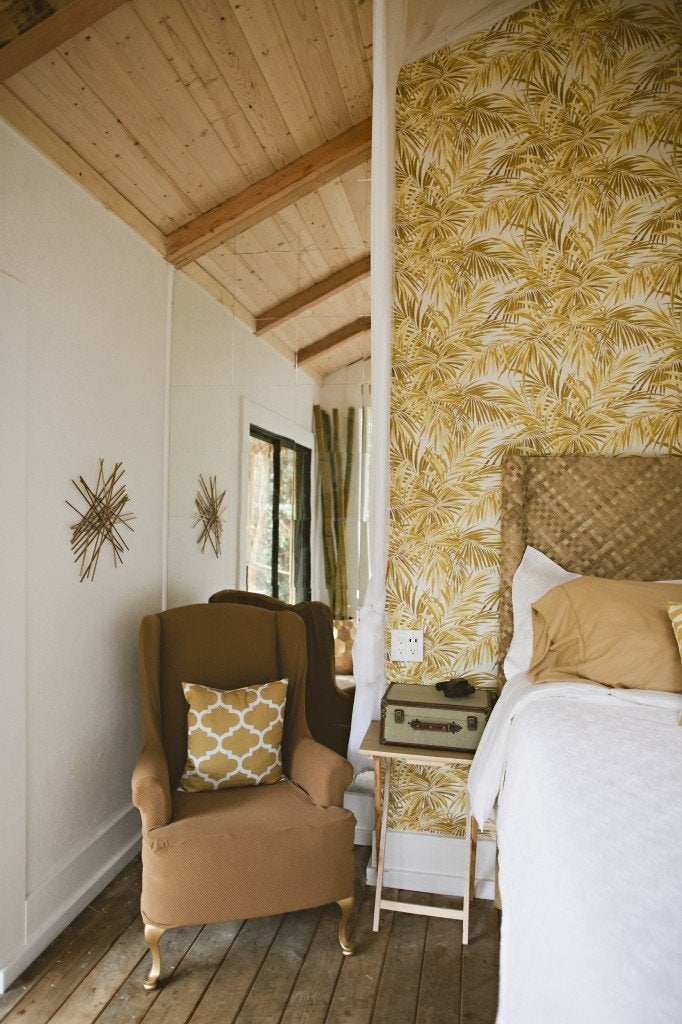 Julie Harmen (Courtesy of Kristie Wolfe)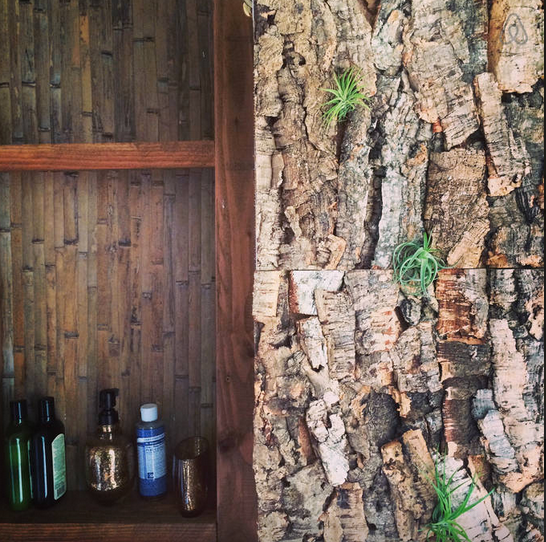 Julie Harmen (Courtesy of Kristie Wolfe)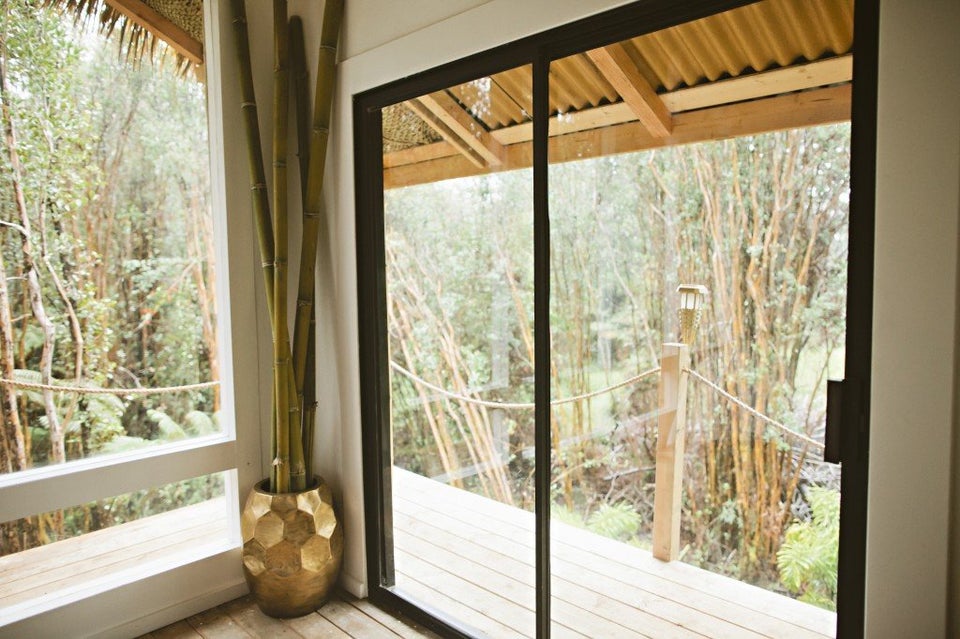 Julie Harmen (Courtesy of Kristie Wolfe)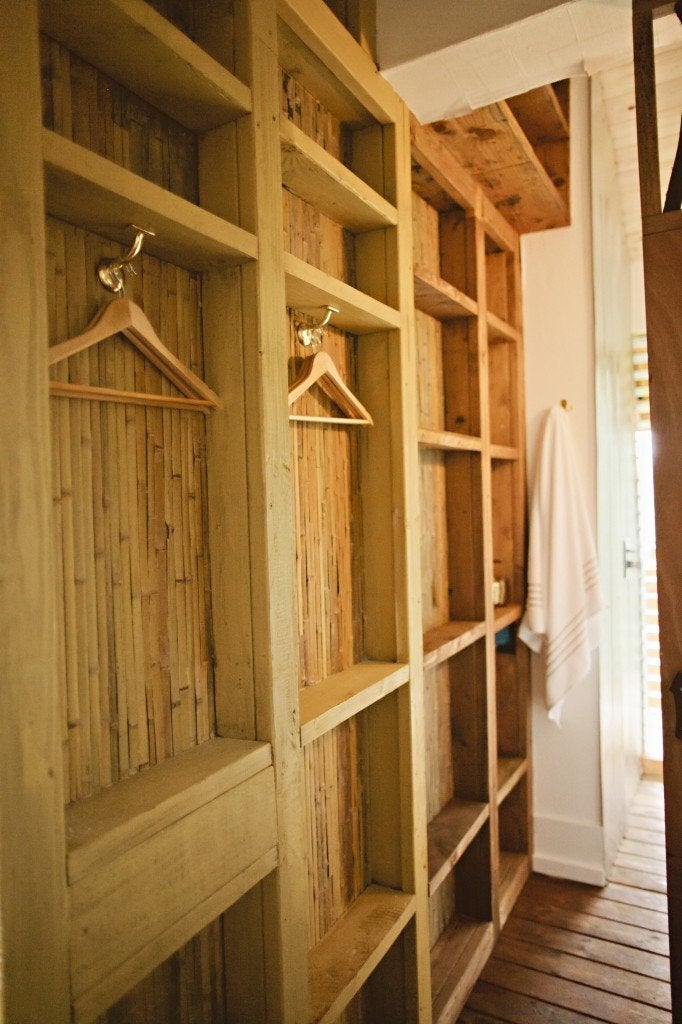 Julie Harmen (Courtesy of Kristie Wolfe)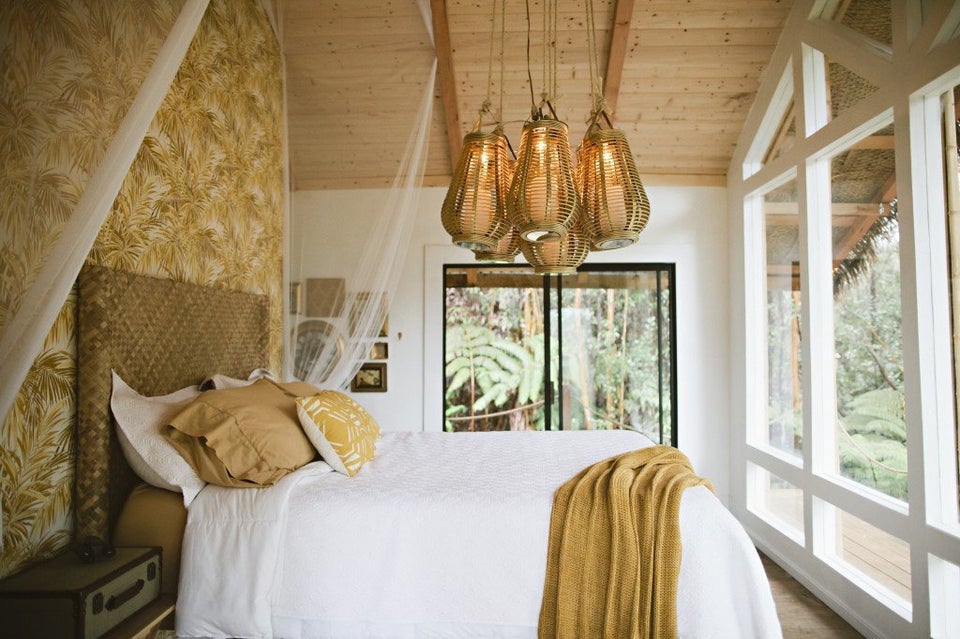 Julie Harmen (Courtesy of Kristie Wolfe)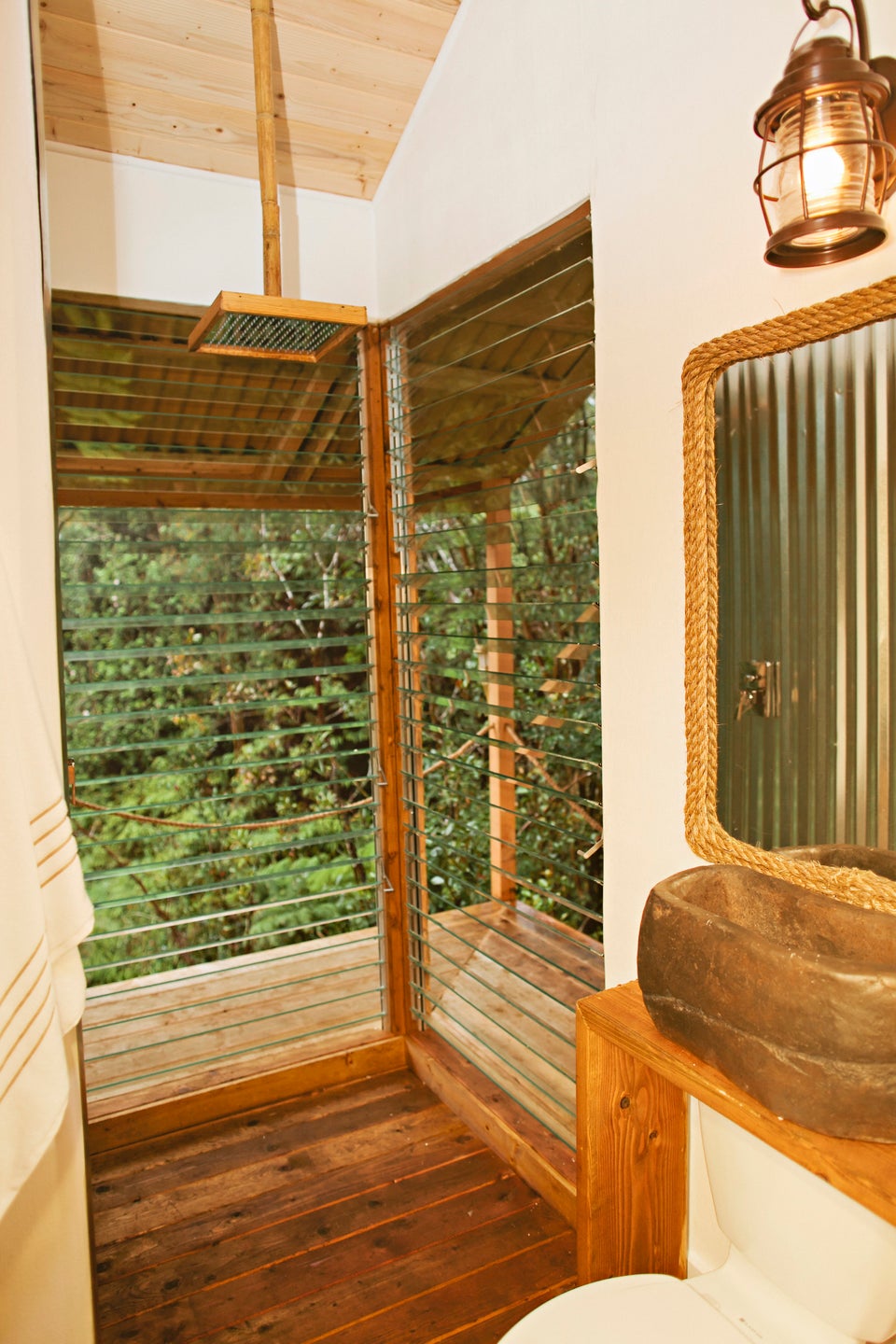 Julie Harmen (Courtesy of Kristie Wolfe)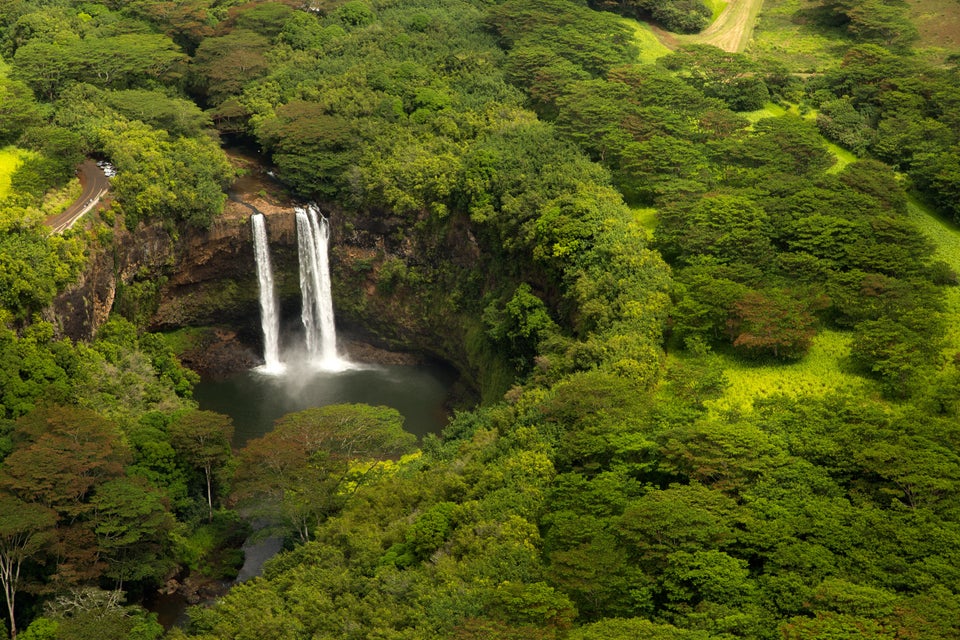 Hawaii In Photos
Popular in the Community