A small island in the middle of the Pacific is doing some big things for renewable energy.
By the end of this year, 37 percent of the electricity generated on the Hawaiian Island of Kauai will come from a mix of renewable resources, including solar, hydropower and biomass.
Located in the small town of Anahola, along the island's eastern coast, the 12-megawatt, $54 million facility is 60 acres -- the size of about 45 football fields -- and has 59,000 solar panels.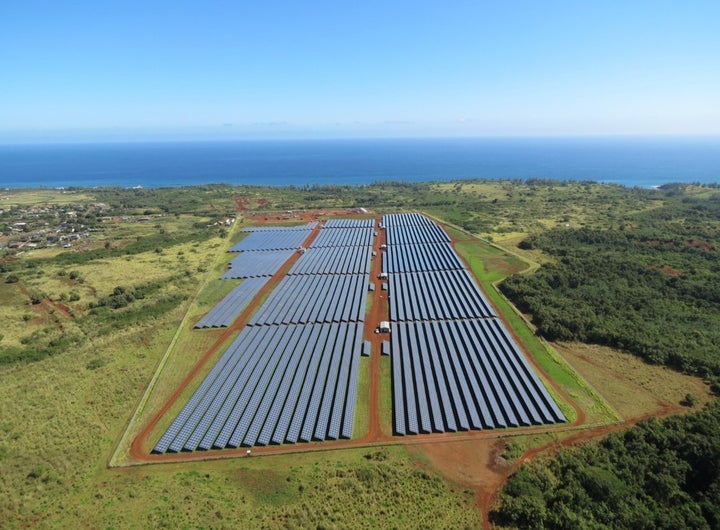 While this is a big step for the Aloha state -- as well as Kauai's public utility co-op, the only utility in the state not owned by Hawaiian Electric Industries -- the Anahola facility pales in comparison to the country's largest solar power plants.
Indeed, from the behemoths like Solar Star to the community-based efforts like Kauai's Anahola facility, utility-scale solar is making its mark across the country.
In 2014, the utility photovoltaic sector installed 3,939 megawatts -- up 38 percent from 2013, according to the Solar Energy Industries Association.
Below, take a loot at the five biggest solar power plants (photovoltaic and concentrated solar thermal) in the U.S.
The Solar Star Projects -- Antelope Valley, California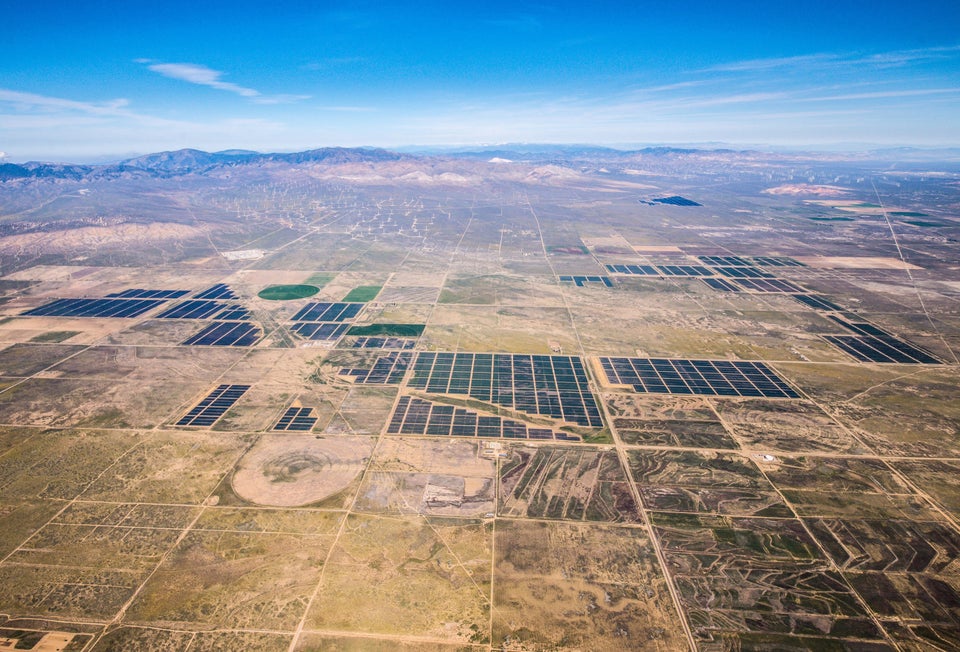 Topaz Solar Farm -- San Luis Obispo County, California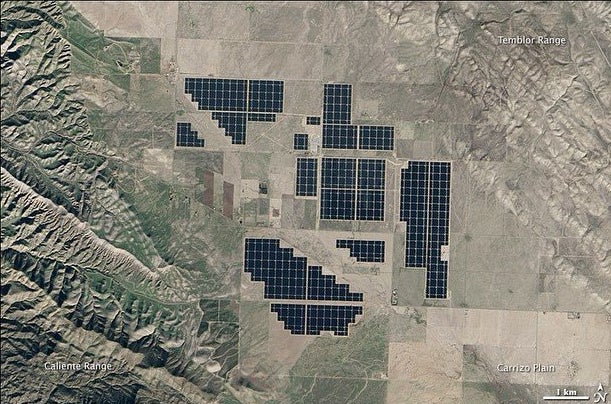 Desert Sunlight Solar Farm -- Desert Center, California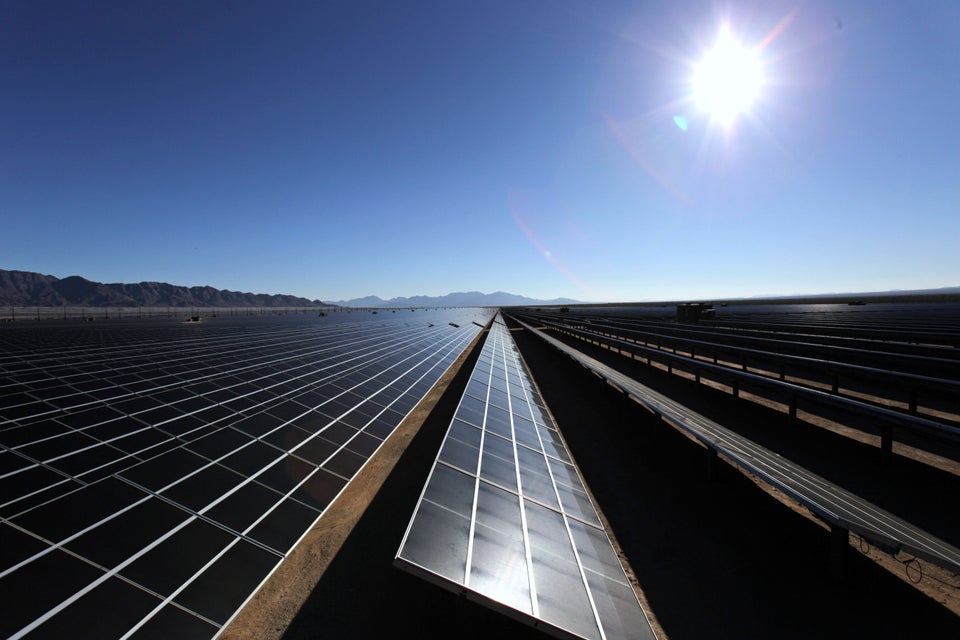 Marcus Yam via Getty Images
Copper Mountain Solar Complex -- Boulder City, Nevada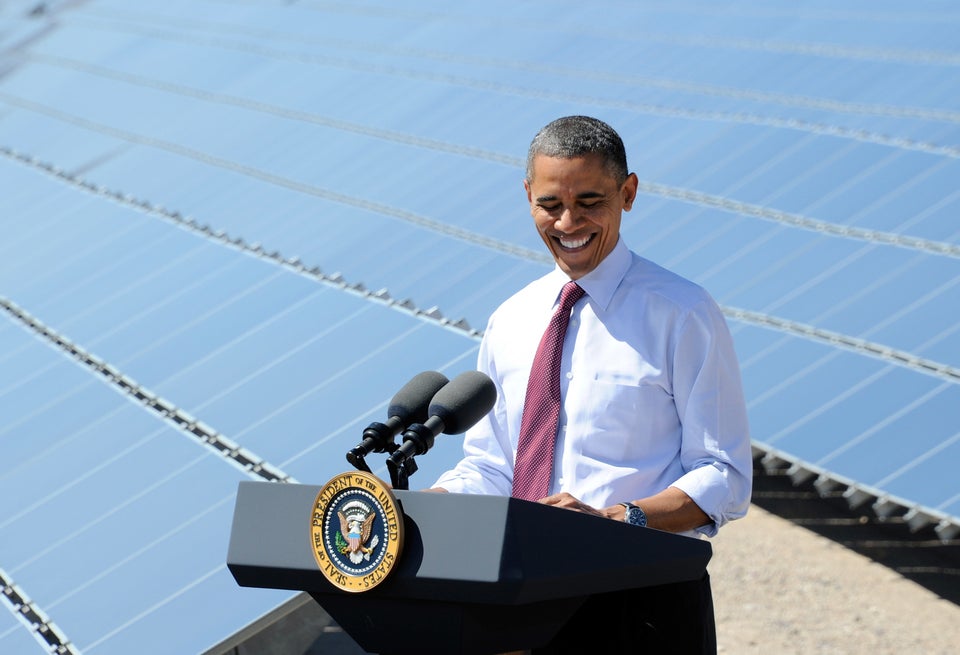 Ethan Miller via Getty Images
Ivanpah Solar Electric Generating System -- Mojave Desert, California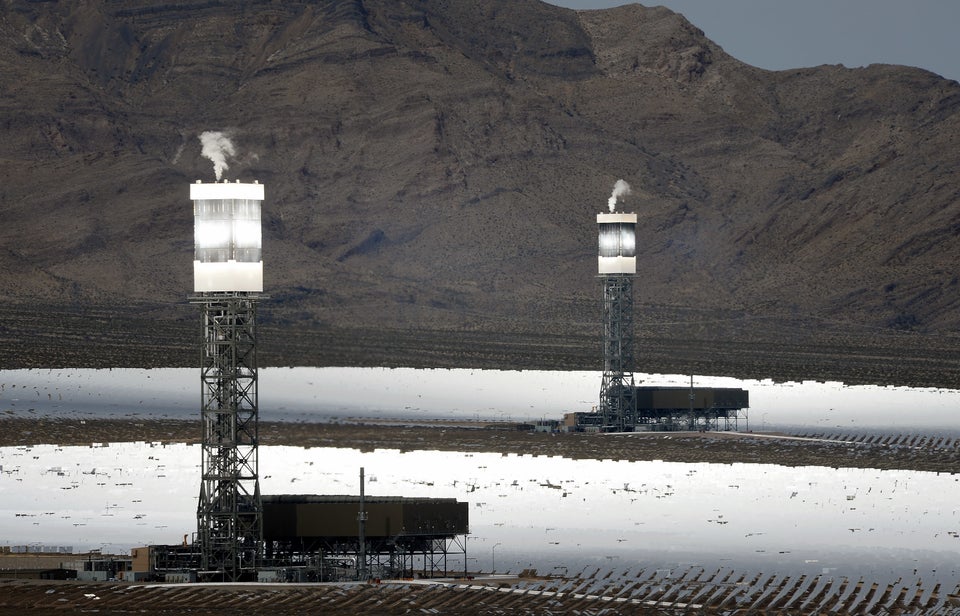 Ethan Miller via Getty Images
Related
Popular in the Community