At first glance, everything about Hawaii screams romance: the moon sitting delicately over rolling green hills, palm trees swaying gently in the breeze, candlelit dinners beside a purring ocean ... ugh. The islands, it seems, could be a single person's worst nightmare, especially during Single's Appreciation Day -- er, we mean February 14.
But before you swear off the Aloha State for good, we suggest you take another look at what the islands have to offer. Below, consider five reasons Hawaii is the best state to be single in.
1. It's easy to find beautiful secluded areas, perfect for "me" time.
Hawaii is marketed to couples, but if you look past the tourist-laden hot spots -- i.e., beaches near hotels, advertised hikes, and pretty much anywhere in Waikiki -- you'll find many hidden gems that offer perfect isolation. When you're alone, surrounded by the islands' natural magnificence, you'll have the much-needed headspace to work on your most important relationship: the one with yourself.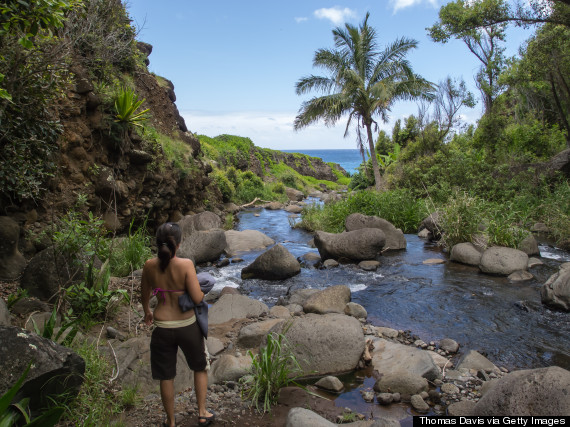 2. Traveling nomads and adventurers are aplenty.
Googly-eyed couples come to Hawaii for a week or two and stay at resorts. But the islands' laid back culture, adorable small towns and world famous waves attract surfers, adventurers and free-spirited yogi types for month-long forays. These (insanely attractive) wanderlusting singles are in search of good times and good vibes, and they can be found in hostels, camp sites and pretty much any beach that hasn't been featured in Condé Nast Traveler.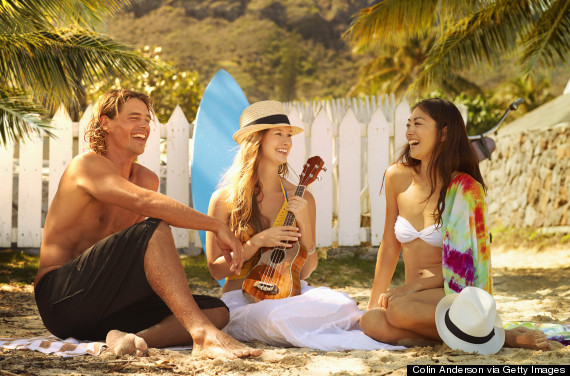 3. Endless physical activities keep your endorphin levels soaring.
Ok, ok, we can't promise that you won't run into at least one beachside wedding or canoodling couple, but we can promise you that you won't even care. Hawaii's abundance of adventures will keep you on your feet, get your adrenaline pumping, and keep you positive. Enjoy the extra boost of endorphins as you look out into the stunning vistas at the top of a challenging hike or finish a few laps against the ocean's current. Studies show that anaerobic exercise, which includes sprinting and strength-based activities, promotes the production of endorphins, making you feel good with a natural "high."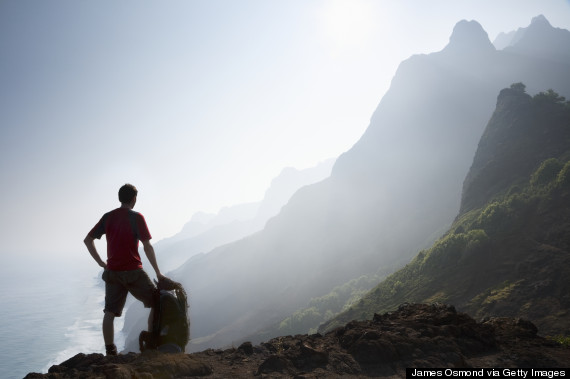 4. Spirituality-centered culture will encourage you to appreciate alone time.
Living with aloha is a common practice in the Hawaiian islands and, while it can be interpreted in many different ways, it embodies the idea of "living joyously in the present". This infectious spirit will remind you that true happiness is a choice to be conscious of the present moment and to express love to everyone around you -- not just a significant other.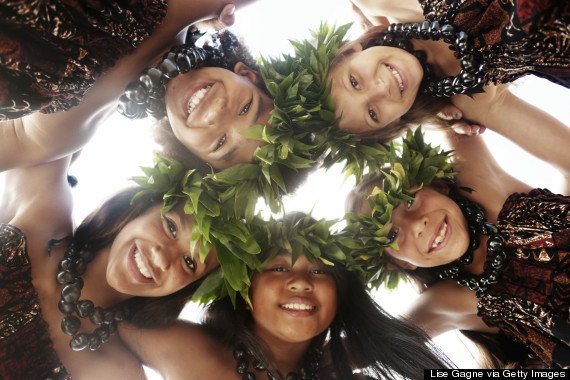 5. The ocean is a naturally meditative place.
We've said it before: your brain on the ocean reaps a number of health benefits. Studies show that the lull of the shores splashing on the sand can trigger peaceful memories in your brain, bringing you back to a more mellow state. There are also high levels of magnesium in the water which helps to maintain a healthy nervous system, leaving you with a happy, stress-free brain. But more importantly, although not completely backed by science, is the view -- what's not to love about a cerulean shoreline?