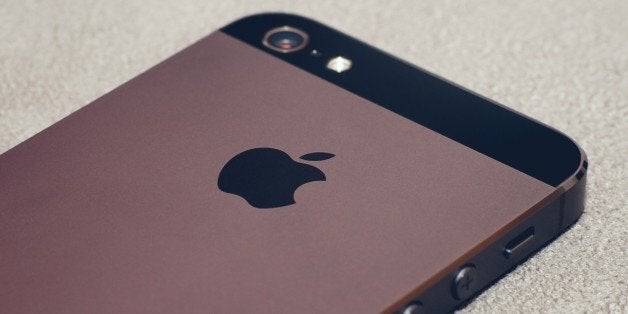 Do you love the sleek, simplistic design of your phone? If so, you might want to shop for your next upgrade somewhere other than the Aloha state, where a bill is threatening to require a relatively large warning label be displayed on all cell phones.
If Senate Bill 2571 SD1 is passed, all new and refurbished cell phones sold for profit in Hawaii would require a non-removable label on their backsides, covering at least 30 percent of the phones' surfaces. In bold letters, the label would read, "To reduce exposure to radiation that may be hazardous to your health, please follow the enclosed safety guidelines."
The original measure called for even more detailed language on the label -- "This device emits electromagnetic radiation, exposure to which may cause brain cancer. Users, especially children and pregnant women, should keep this device away from the head and body" -- but it has since been amended.
The label would direct users to a warning that most cell phone manufacturers already provide. Both the iPhone and Android user manuals contain health and safety sections that provide information on radiofrequency (RF) energy and recommendations to reduce exposure.
"For phones that do not have removable backs, Hawaii users will either cover them with fashion cases or resort to ordering their cell phones from out-of-state. ... Economically, the mandate of non-removable, giant labels on cell phones means manufacturers and distributers will have a higher compliance cost for Hawaii phones. As if shipping phones to the islands wasn't already a cost factor, now there is the production complexity of adding labels to the phones. The end result? Hawaii phones will be more expensive."
The bill, which was recently passed with amendments by the Hawaii Senate committees on Health and Technology and the Arts, has to be cleared by one more committee before advancing to the House.
REAL LIFE. REAL NEWS. REAL VOICES.
Help us tell more of the stories that matter from voices that too often remain unheard.
BEFORE YOU GO
PHOTO GALLERY
11 Bad Habits We Picked Up From Our iPhones