But the truth is, weddings in Hawaii are downright unbearable -- and we've got 14 reasons to prove it.
1. All your friends will hate you after you post your tropical engagement photos.
2. And they'll have to fly thousands of miles to celebrate in paradise with you.
3. You have to choose between beaches, sea cliffs, and waterfalls for your wedding photos.
It's impossible. Don't even bother.
4. And don't even get us started on picking a venue for the reception.
Who wants to celebrate their union in a romantic, abandoned sugar mill?
5. Your bridal party's funky "aloha wear" could clash with the electric blue water and velvety green mountains.
6. The scenery will probably outshine you on your big day.
Photobombed by Mother Nature.
7. Your heels definitely won't make it through the day.
Go ahead and say your goodbyes to that perfect pedicure.
8. And your dress will need a serious dry cleaning.
9. Your centerpieces will be replaced with horrendous fruits.
At least it doubles as a snack.
10. You'll never stop smelling like salty air and plumeria.
11. At some point, you'll be forced to take off your flower crown.
Don't worry, the devastation you're feeling is totally normal.
13. Worst of all, you'll probably have to stick around for your honeymoon.
14. Hawaiian sunsets will ruin all other sunsets for the rest of your life.
Good luck ever being impressed again.
As you can see, Hawaii is terrible and you should never get married there. Trust us.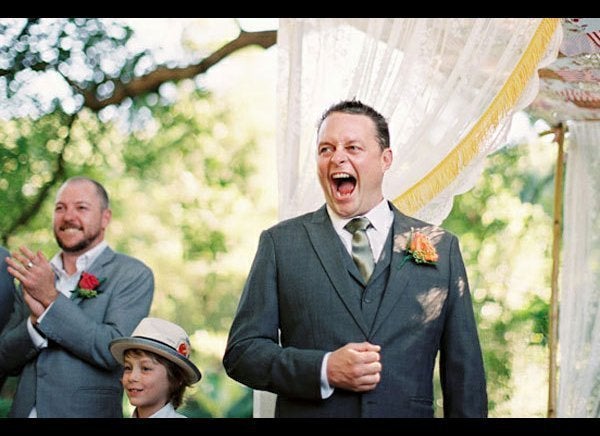 45 Emotional Grooms' Reactions