Hawaii likely will become the first U.S. state to ban the use of elephants, bears and other exotic wild animals for entertainment purposes.
The Hawaii Department of Agriculture board on Tuesday unanimously approved a proposed rules change that would define "dangerous wild animals" and prohibit the import of such animals "for exhibition or performance in public entertainment shows such as circuses, carnivals and state fairs." The rules make exceptions for commercial filming in television or movies and in government zoos.
Animals listed in the proposal include big cats, primates, elephants, rhinoceros, hippopotamus, bears, hyenas and crocodiles.
The move comes just three days after "Tyke Elephant Outlaw," a documentary about a circus elephant that went on a deadly rampage in Honolulu two decades ago, made its Hawaii premiere.
"You could see blood and bullet holes," Tyler Ralston, a witness, recalled in an interview with The Huffington Post.
In October 2014, the Humane Society of the United States and several other organizations petitioned the state agriculture department to add dangerous wild animals to its list of prohibited species.
Inga Gibson, Hawaii senior state director for the Humane Society, told HuffPost the issue is not only one of animal welfare, but also public health and safety. And in Hawaii -- a state well known for its spirit of aloha and values of respect for the environment -- the ban is a "long time coming," she said.
"We're hoping of course that Hawaii will set an example for other states to take the next step," Gibson said.
Several countries and 50 municipalities in 22 U.S. states have implemented partial or full bans on circus animals. No U.S. state, however, has taken action, according to the Humane Society.
"We have a golden opportunity to lead the way," said Ralston, who worked with the petitioning groups.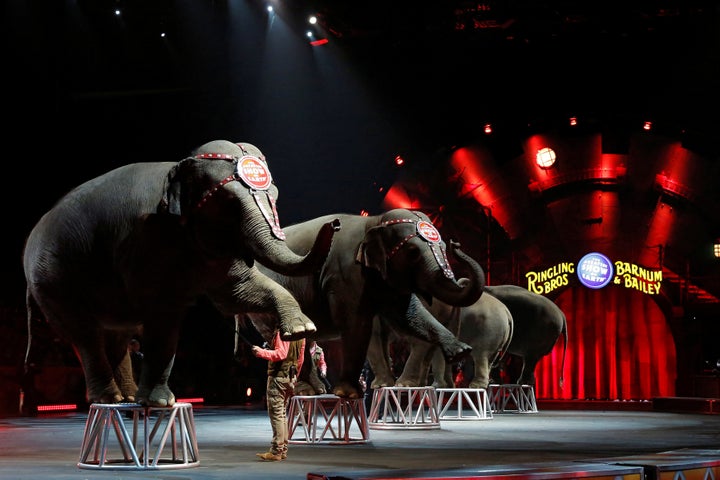 With Tuesday's preliminary approval, the issue heads to statewide public hearings. Agriculture department spokeswoman Janelle Saneishi told HuffPost in an email that the proposed rules must still be reviewed by the Hawaii Attorney General's office and approved by Hawaii Gov. David Ige.
Ige backed the idea earlier this year, when he pledged to stop issuing permits for wild animal exhibits or performances. Gibson said she expects the new rules to go into effect as soon as early in 2016.
Not surprisingly, the proposal is generating opposition from fair and circus advocates. As the Honolulu Star-Advertiser reported Tuesday, the Circus Fans Association submitted written testimony in which it characterized proponents of the measure as "animal rights extremists" who wrongly claim that the animals are mistreated.
WARNING: The video below is extremely graphic and shows footage from Tyke's deadly rampage and public death.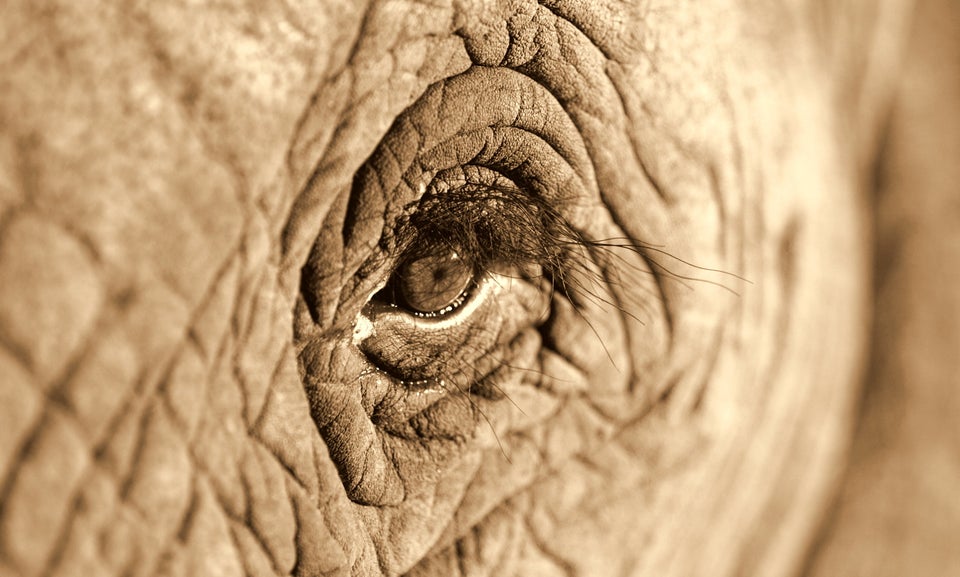 Elephants
Related
Popular in the Community