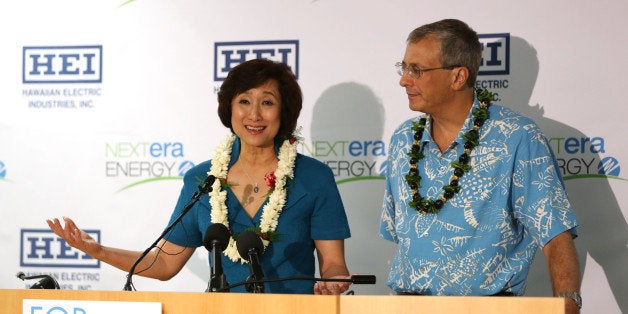 Top executives at Hawaiian Electric Industries could get payouts totaling more than $17 million if the company's acquisition by Florida-based NextEra Energy goes through.
Known as "golden parachutes," the compensation packages are negotiated into employment contracts and paid out in the event that an executive is terminated after a merger or takeover.
HEI CEO Constance Lau would receive $10.6 million in cash and other benefits if she is let go from the company, with or without cause, within two years of the merger, according to her change-in-control agreement filed with the U.S. Securities and Exchange Commission.
Popular in the Community