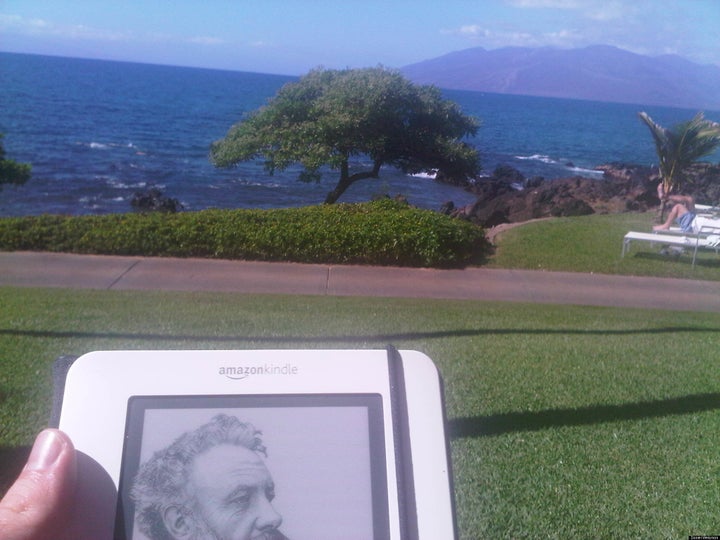 As a 28-year-old self-employed entrepreneur living in Southern California, the options for an affordable fall/winter tropical vacation are limited: the weather in most parts of Mexico this time of year is comparable to Los Angeles, to get to the Caribbean you have to spend almost an entire day on a plane; and Southeast Asia is literally 24 hours of travel. That pretty much leaves Hawaii.
So when it came time to plan my mid-November vacation to Hawaii, I immediately hit TripAdvisor, one of my favorite websites when it comes to getting broad stroke overviews of hotels, restaurants and activities all over the world. However, I found the reviews to be wildly all over the place and what became acceptable research for a business trip, was conflicting propaganda for a personal vacation.
I decided to split my time evenly between Waikiki and Maui, essentially opposite ends of the Hawaiian experience. Waikiki, with it's retro high rises built just inches from the water, is more akin to Miami Beach, while Maui is more like the Malibu of Hawaii, with its sprawling resorts and quiet beaches.
I rented a car at the Honolulu airport but found it to be unnecessary. Unless you plan on doing some serious exploring or sightseeing, everything you need is within walking distance or at the very least cab distance. I booked three nights at newly-renovated yet supremely historical Royal Hawaiian, where Elvis stayed on all his trips to Hawaii and where Roosevelt set up his White House West during World War II. Using a combination of cash and Starwood points, I got a garden view room for $150 per night. Each room has a beautiful antique carved wood door and features all the amenities you'd expect from a 5 Star property including LCD televisions, gourmet coffee and spring water which is refilled everyday. What The Royal Hawaiian lacks in a pool area (it's more a wading pool though you are allowed free access to the Sheraton pool next-door), it more than makes up for with it's beach access and roped off private area wth FREE lounge chairs. Very few places offer anything free in Hawaii, though I must warn that there is a $25/day resort fee which includes "free" self parking, "free" internet and 2 "free" non-alcoholic Mai Tais (you will be constantly reminded that the Mai Tai was invented on the property many years ago). Although Waikiki has all the hustle and bustle of South Beach,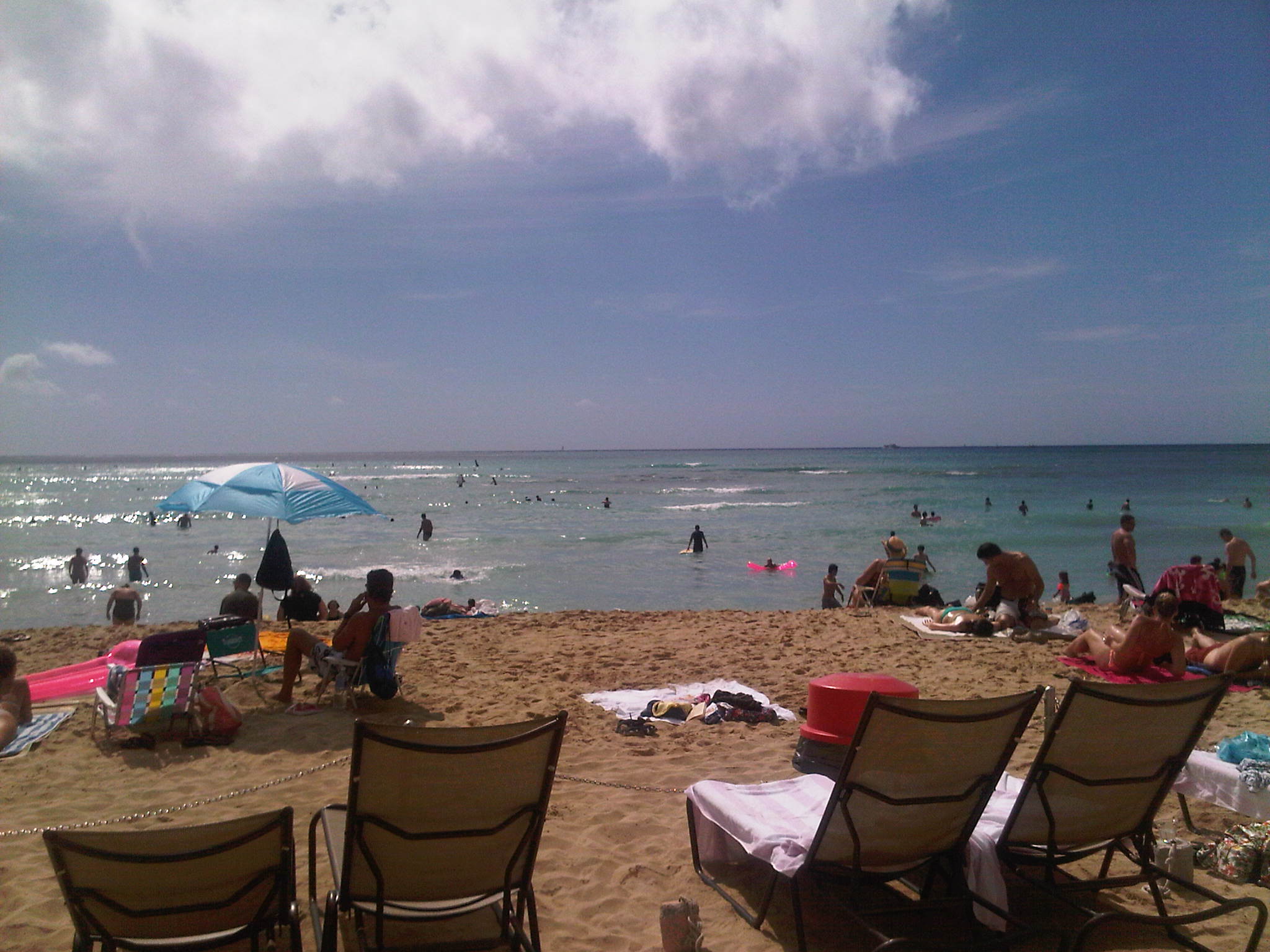 fifteen steps into the clear blue water and you could care less. The beaches are very well-maintained, safe and do not allow alcohol though the Mai Tai Bar is about four steps from the sand and offers great food options (be prepared for resort prices though).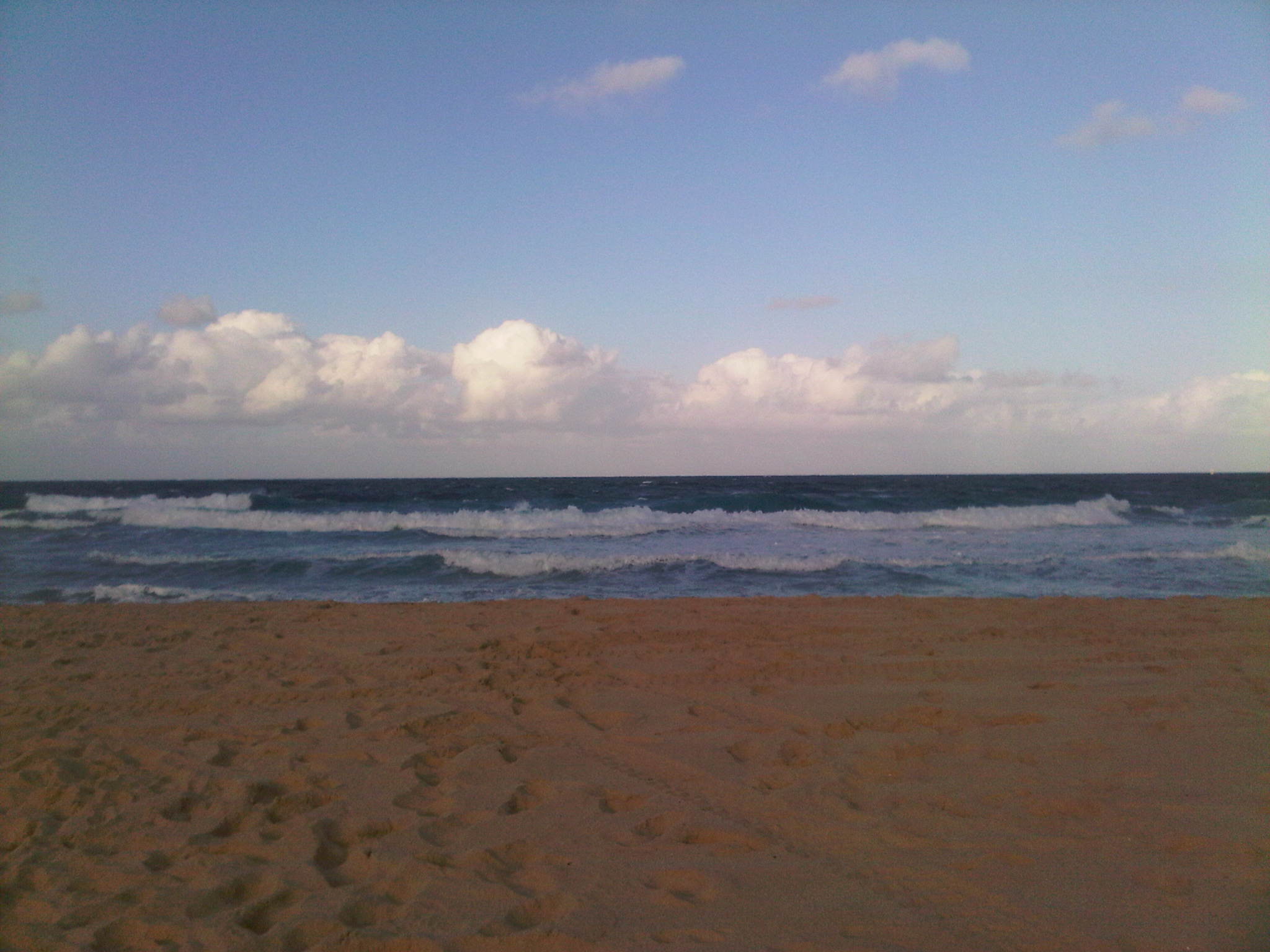 The Azure restaurant is open for breakfast, lunch and dinner and is becoming known as one of the better places to dine in Honolulu. I only ate there for breakfast and though it was overpriced, the food was excellent. For dinner off-property, I highly recommend Orchids at the Halekulani Hotel.

With a beautiful ocean view and an amazing menu from chef Vikram Garg, I had a wonderful meal there which included a Big Island Goat Cheese appetizer and the Island Seafood entree which included Kona Lobster, Onaga and Kahuku Shrimp all steamed with Kaffir Lime Leaves served with a trio of Aioli: Saffron-Garlic, Harissa and Miso.
I then headed to the Lewers Lounge for a drink and some live jazz. The ambiance was incredible and had the music not stopped, I could've stayed there all night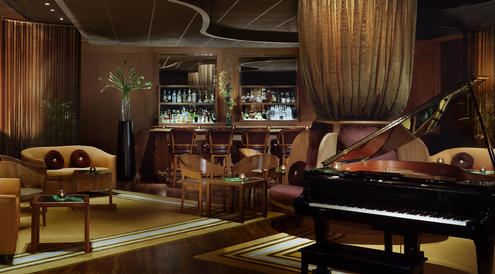 When I got back to The Royal Hawaiian, I caught a glimpse of the empty beach and was so taken aback by the jarring juxtaposition compared to earlier that day that I ran up to my room, changed into my swim trunks and went for a late night swim in the ocean. This had to be the highlight of my stay in Honolulu; the warm water, the cool island air and the hundreds of stars poking holes in the night sky above. I was in heaven.
After three nights in Honolulu, I made my way to Maui on Hawaiian Airlines for $59. Flights run every hour and Mesa runs a competing service but their predatory pricing controversy and spotty safety record made me choose Hawaiian Airlines. I rented a car in Maui as I planned to do some sightseeing here and wanted the freedom to leave the hotel.
Maui is like one big suburb; there are no tall buildings, things close early and it's pretty dead after 10PM so if you're looking for nightlife, you should stay in Honolulu. Much like my online research on Honolulu, I found myself pretty confused as to where to stay given the wide variety of reviews I read of the different Maui properties in my price range. Since I had stayed in Wailea on my last visit to Maui, I decided to trip down memory lane and revisit 13 years later. Thankfully, not much had changed. I couldn't decide between the Kea Lani or the Grand Wailea, and with such varying reviews, I was very uneasy plunking down anywhere from $350 to $500 per night on a property that might disappoint so I turned to Priceline. I had never booked a hotel on Priceline before but was somewhat familiar with the concept as I use Hotwire quite frequently to book hotels for work travel. I was playing around on Priceline and put in a very low bid for a 4 star resort on Wailea Beach certain that it would not be accepted. Turns out I was wrong and had unwittingly bought 3 nights at the Marriot Wailea Beach Resort and Spa. Hmm. I had sort of skipped over this property during my initial research, but as I started digging, I realized I had prematurely passed judgment on what had to be one of the best hotel stays of my life.
I saw that they had the highest rated spa in Maui (ahead of Four Seasons, Kea Lani and Grand Wailea). Then I saw they had one of the highest rated restaurants in Wailea called Mala Wailea, owned by music business entrepreneur Shep Gordon. I was a little worried that the property was not directly on the beach (though it is on the water), but a quick search on Google maps revealed that there were 2 beaches on either side of the property that were available to guests, not to mention three adult pools (including the largest infinity pool on Maui) and one kids pool with waterslides. Add to that its proximity to the Shops at Wailea and a number of great off-site restaurants, I realized that I had stumbled upon a gem of a resort.
It takes about 20-30 minutes to drive from the Maui airport to the Marriot Wailea. The open air lobby is incredibly inviting and surrounded by beautifully manicured grounds. I checked in to my oceanfront room complete with a king bed, couch and patio that was literally fifteen feet from the ocean. According to Sharon Klaschka, head of sales and marketing for the property, since the resort was built in 1977, it didn't fall under newer zoning laws that prevented developers from building so close to the ocean.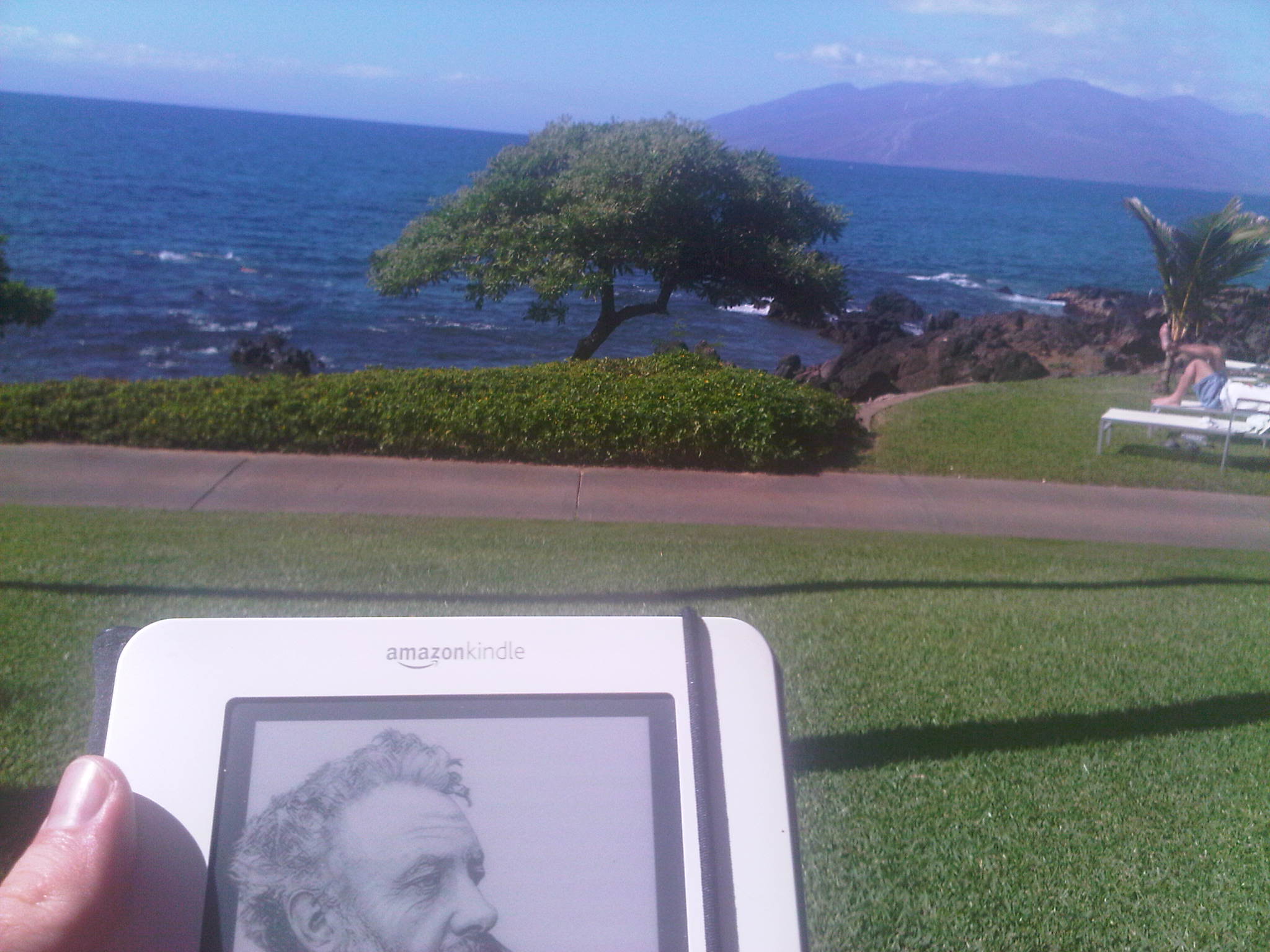 Although there was no LCD TV, the crashing waves just outside my door more than made up for it and definitely encouraged me to get out of the room. My first night, I ordered sushi to go from Sansei, about 15 minutes away, and ate on the patio. The next morning, I woke up bright and early for breakfast at Mala where I had some of the best French toast I've ever had in my life. I rented a beach chair for $10 and made my way to
Ulua Beach Park for a day of reading, swimming and relaxation. There were approximately 20 people on the entire beach and you could look in certain directions and not see anyone. Every so often you'd catch some snorkelers or paddle boarders offshore. You lose track of time on the beach and all of a sudden you are watching one of the most beautiful sunsets you've ever seen. I turned to my left and saw a young man proposing to his fiancée. Yes, it's that nice here.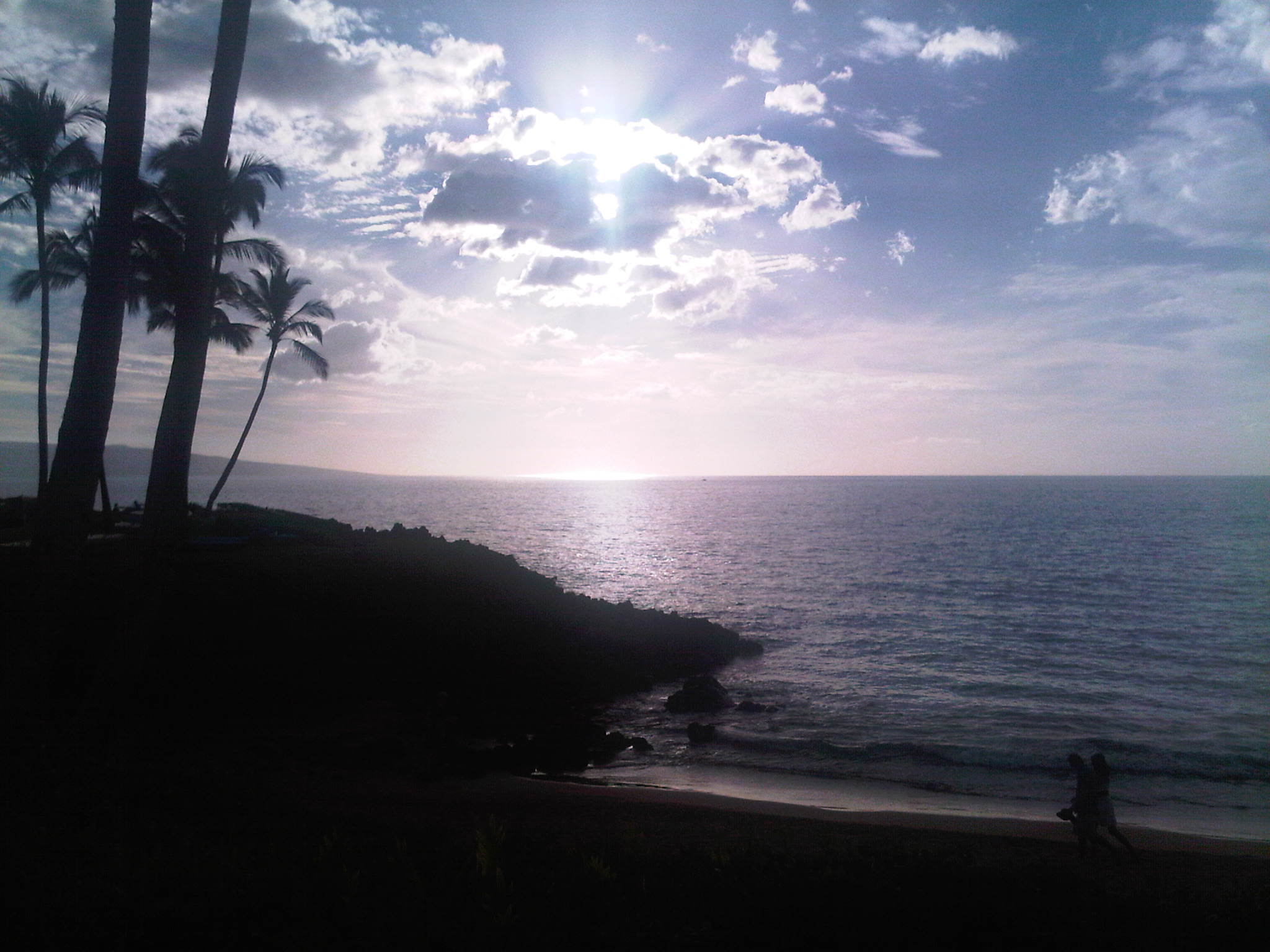 I decided to do the take-out thing again, this time opting for Capische at Hotel Wailea. Formerly an all-Japanese resort, Hotel Wailea now markets itself as a retro-chic resort set away from the water. It's also home to Capische, a wonderful Italian restaurant from Brian Etheredge and arguably the best meal I've had in a very long time. It was so good I ended up dining there again on my last night and combined tried the pumpkin gnocchi in brown butter, the Ahi tuna bruschetta, the parmesan risotto and the surf and turf. I highly recommend Capische for the food and the ambiance is unparalleled. On what was scheduled to be my last day in Maui, I treated myself to a massage at the Mandara Spa which was well-worth it. That night I indulged in the Te Au Moana Luau which I highly recommend if you've never done a luau before. Set against the Wailea sunset, the luau, complete with a real pig roast, takes you through an abridged history of Maui, the food is excellent and there's an open bar. And finally, on what I thought was going to be my last morning in Maui, I woke up at 3:30AM to make the two hour drive up to the Haleakala crater 10,000 ft above sea level. What can only be described as a frightening twisting and turning road up the side of a dormant volcano, the sunrise at Haleakala is transcendental; I've seen the sunrise at Angkor Wat in Cambodia, in Phuket Thailand and even in smoggy Los Angeles and nothing compares to the sunrise at Haleakala. You are literally above the clouds. This was the only sightseeing I did in Maui and it was well worth the lack of sleep and stressful drive. Make sure to dress warm; I'm talking about pants, sweatshirt, jacket and hat if you have one. It is extremely cold at the top.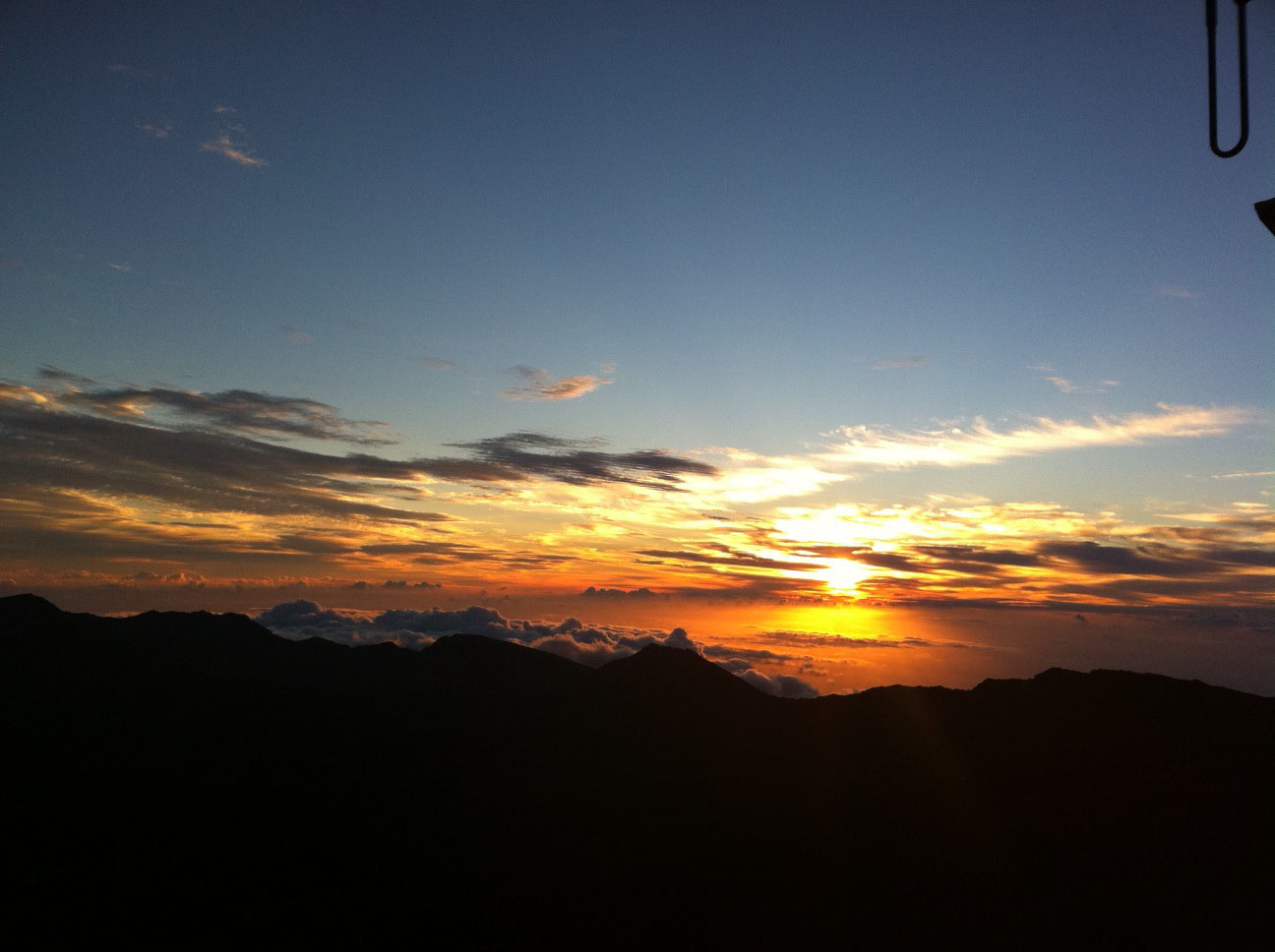 I was having such a beautiful time in Maui that I ended up extending my stay one more night and changing my flight. Maui, and Hawaii in general, sucks you in. If you can look past the tourists and over-commercialization at neighboring properties, it's very easy to get lost in it's natural beauty just sitting on the beach. When it was all said and done, including airfare ($600 r/t on United from LAX to HNL and then OGG to LAX), I spent just shy of $2000 on what I considered to be a 5 star, 7 night vacation in paradise. I promise that if you copy any part of this vacation, particularly the Maui segment, you will come back a very happy person.

Related