This is photographer Hawkeye Huey. You may recognize his work -- which often chronicles visions from the American West. Huey is National Geographic's youngest photographer, and was featured on Rolling Stone's Top 100 on Instagram. He is now 5 years old.
In case Huey wasn't already the most successful 5-year-old you know, he's now compiling his sun-bleached photographs of rock formations, break dancers, cowboys and cacti into a photography book.
"Last year I took my 4-year-old son Hawkeye into the desert to make blanket forts," Aaron Huey, Hawkeye's father and a National Geographic photographer himself, explains in a video featured on Kickstarter. "Somewhere along the way we picked up an instant camera so he could document the adventure. The trip wasn't meant to be about photography, it was about connecting as a father and son ... I fell in love with Hawkeye's photos the first time I saw them."
Aaron gave Hawkeye an analog camera rather than going digital, hoping to spark in his son the same love he felt for good ol' fashioned film. By the end of the trip, Hawkeye had taken around 1,000 photos. When Aaron created an Instagram account to share the photos with the world, support and amazement poured in. He now has around 104,ooo followers.
"This knee-high perspective of desert dwellers and tumbleweeds was a new edition to the tradition of documenting the American West," Aaron continued. "This, after all, was not about holding Hawkeye out as some kind of prodigy, but about embracing the creativity and vision of all children."
The father and son then embarked on an 18-month road trip through the American West, from Seattle to the Salton Sea, capturing the smiling faces, natural wonders and kitsch treasures along the way.
Aaron and Hawkeye are currently raising funds on Kickstarter to complete the bookmaking process, and hope to make $35,000 by Oct. 23. At the time of publication, they had raised almost $12,000. The book will be published by Outsider Books.
"So many of us get locked into a comfort zone with how we see the world and who we interact with," Aaron said. "Photography is one way for us to shatter that comfort zone. Every day that we venture out with our cameras we are reminded that there are infinite worlds to explore and that our ideas are among the many perspective sand manifestations of life that make up this world. This is what I hope to teach my son. This is also what my son teaches me."
See more of Hawkeye's work below: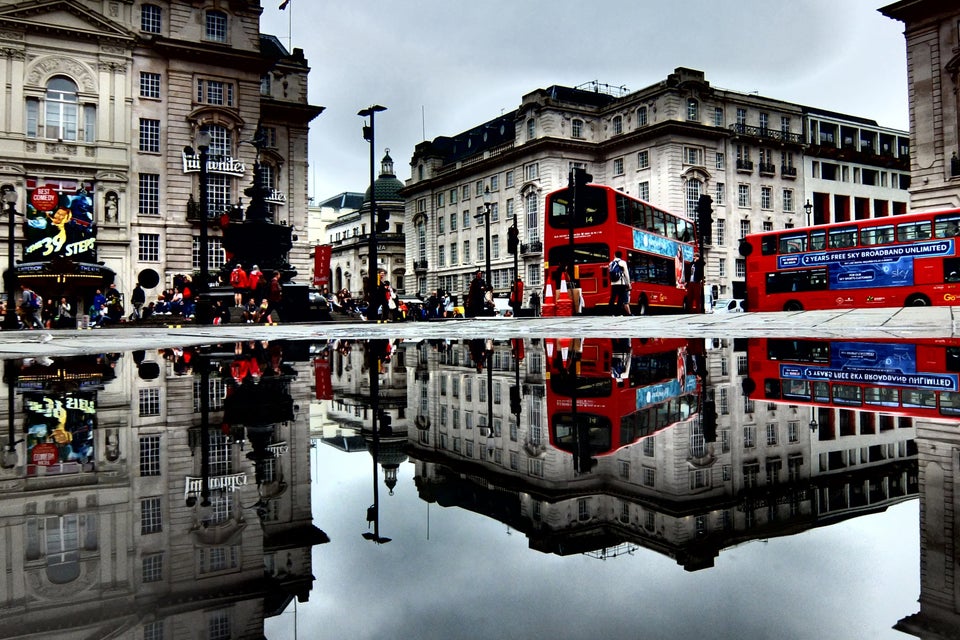 World Photography Awards
Related
Popular in the Community