Many people try to get by on a wing and a prayer, but the parishioners at an Indiana church could do without the wings, thank you.
Recently, a pair of hawks swooped down to the St. Joseph's Catholic Church in Mishawaka, Ind., and moved in upstairs.
At first, they were good neighbors who respected the sanctity of the church, but things have turned hellish recently, according to church pastor Father Terry Fisher.
However, they have just started getting a little too protective about their nest and have begun swooping down and attacking people.
"They got one lady on the top of her head and she had to have stitches, and another woman on the side of her face," Father Fisher said.
They've been acting so satanic, in fact, that the church asked a higher power to intervene: the Indiana Department of Natural Resources.
But don't expect the DNR to fly in to the rescue. Officials said the hawks are a protected species, so nothing can be done until they decide to fly the coop of their own volition, The Republic reported.
Even if that happens tomorrow, it won't end the bird-brained problem overnight, Fisher said.
"Once they build their nest, I guess you have relatives moving in for a few months until their babies hatch and are old enough to fly away," Fisher told the South Bend Tribune.
Until then, he suggests that anyone worried about the birds should use an umbrella when entering the church or use a rear entrance.
Before You Go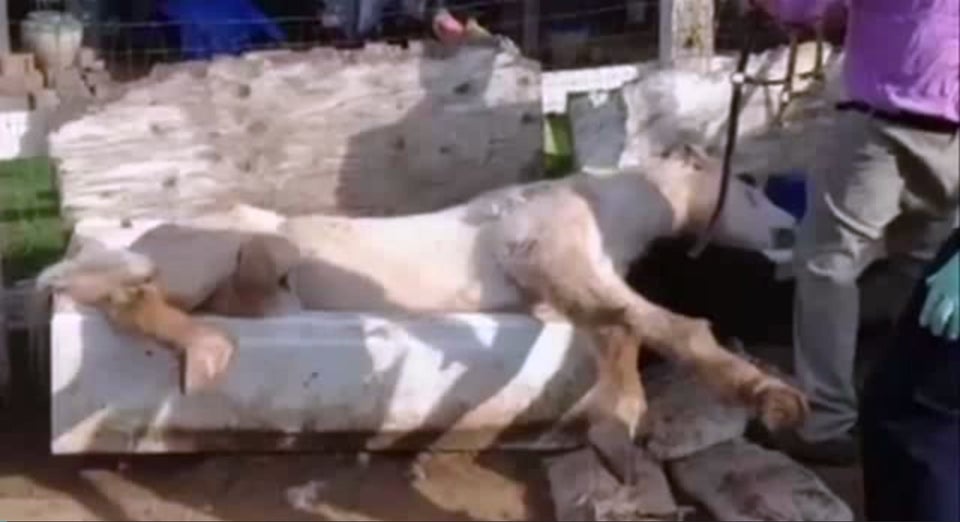 Animals In The News
Popular in the Community