Hayden Panettiere recently opened up about her struggles with alcohol and postpartum depression after giving birth to her daughter in 2014.
"I wish I knew about postpartum depression. I wish I knew to look out for it," Panettiere said in an interview with E! News published Friday. The actor added that she didn't know of anyone who'd had it and "had never heard any stories about it, at all."
"I just thought there was something seriously wrong with me, so I thought, you know, 'Fireball will fix this ― duh.' And it didn't," the actor said. "You know, it does for a moment, but then it makes everything worse."
"I wish somebody told me that that was a possibility, like, told me it's OK if you birth your child and you're not immediately like, 'Oh my god, I love you more than anything in the entire world right now!'" she said. "It's OK and not abnormal if it comes out and it's a blob, and you're like, 'Oh my gosh, this is like a crazy little creation that I'm going to love when I get to know you.'"
About 1 in 8 women who give birth experience symptoms of postpartum depression, according to the Centers for Disease Control, and experts say it often goes undiagnosed. Symptoms of postpartum depression, which are similar to those of depression, can also include withdrawing from loved ones, experiencing an inability to connect with your child, and doubting your abilities as a mom, according to the CDC.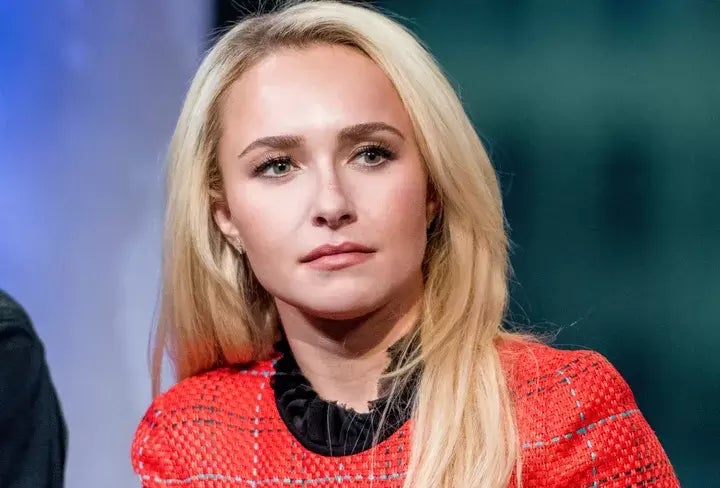 Panettiere shared last year that she dealt with both alcohol and opioid addiction, something she said began when she was a teenager and a member of her team gave her "happy pills" before a red carpet appearance.
"I had no idea what door that would open for me when it came to addiction," the 33-year-old told People magazine last year. "And as I got older, the drugs and alcohol became something I almost couldn't live without."
Panettiere said that giving birth to her daughter exacerbated her addiction. She told the outlet that she "never had the feeling that I wanted to harm my child, but I didn't want to spend any time with her."
"There was just this gray color in my life," she said. As her condition worsened, her former partner, professional boxer Wladimir Klitschko, obtained full custody of their daughter, Kaya.
"It was the hardest thing I ever had to do," Panettiere told People. "But I wanted to be a good mom to her — and sometimes that means letting them go."
Need help with substance use disorder or mental health issues? In the U.S., call 800-662-HELP (4357) for the SAMHSA National Helpline.
Popular in the Community